Heavy Duty Asphalt anchor mainly used for permanent commercial applications.
These anchors are specifically designed for asphalt. This heavy duty asphalt anchor rated at 2,500 lbs. pull. The anchors mount flush to asphalt. Anchors come with 3/8-16 hex head machine bolts.
You will need to drill a 1" diameter hole, 12 inched deep. Then the hole gets filled with the grout/cement that hardens in 15 minutes allowing immediate installation. Full strength cure only takes 1 hour.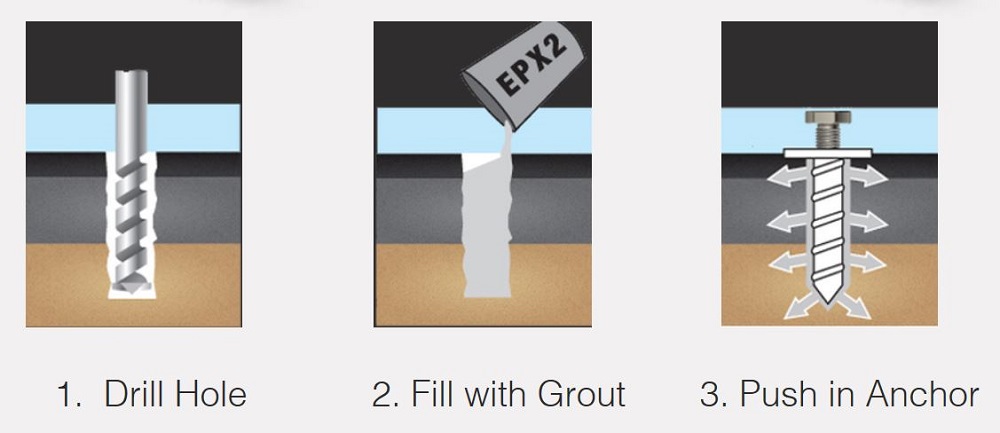 Asphalt Anchor 1" by 12"
Product Code: Anchor-Bolt-1x12
Availability: In Stock