Sports Enclosure Installations - Install Your Ice Rink on Sports Courts, Tennis Courts, Driveways, Concrete
Winter is on its way - as the days become shorter and the temperatures begin to fall, we find ourselves in the grip of winter. If you are looking to convert your tennis court or basketball court into an ice rink, you're in the right place. Iron Sleek specializes in custom-made tennis court ice rink and asphalt ice rink installs. Take control of winter!
Converting your outdoor tennis court into an ice rink is a great way to get outside and have some fun while also prolonging the use of your sports court throughout the winter! Sports courts are built to endure the elements and remain crack-free all year by expanding on hot days and contracting on cold ones. Building an ice rink over your tennis court will not cause any damage.
Iron Sleek Poly-Steel boards work perfectly for a wide variety of sports enclosure applications. The most common use has been for hockey rink installations. Applications include synthetic ice rinks, roller hockey around a tennis court, street hockey enclosures, indoor and outdoor shooting lanes, borders for refrigerated ice rinks, and full size hockey rinks.
Other applications have been for Futsal or soccer pitches. We have also have had customers utilize our sports enclosure boards for lacrosse. When it comes to an all purpose useful sports enclosure, Iron Sleek boards are an extremely versatile and durable choice. Sports enclosures done with Iron Sleek Poly-Steel boards and brackets allow flexible ways to mount boards to any surface.
---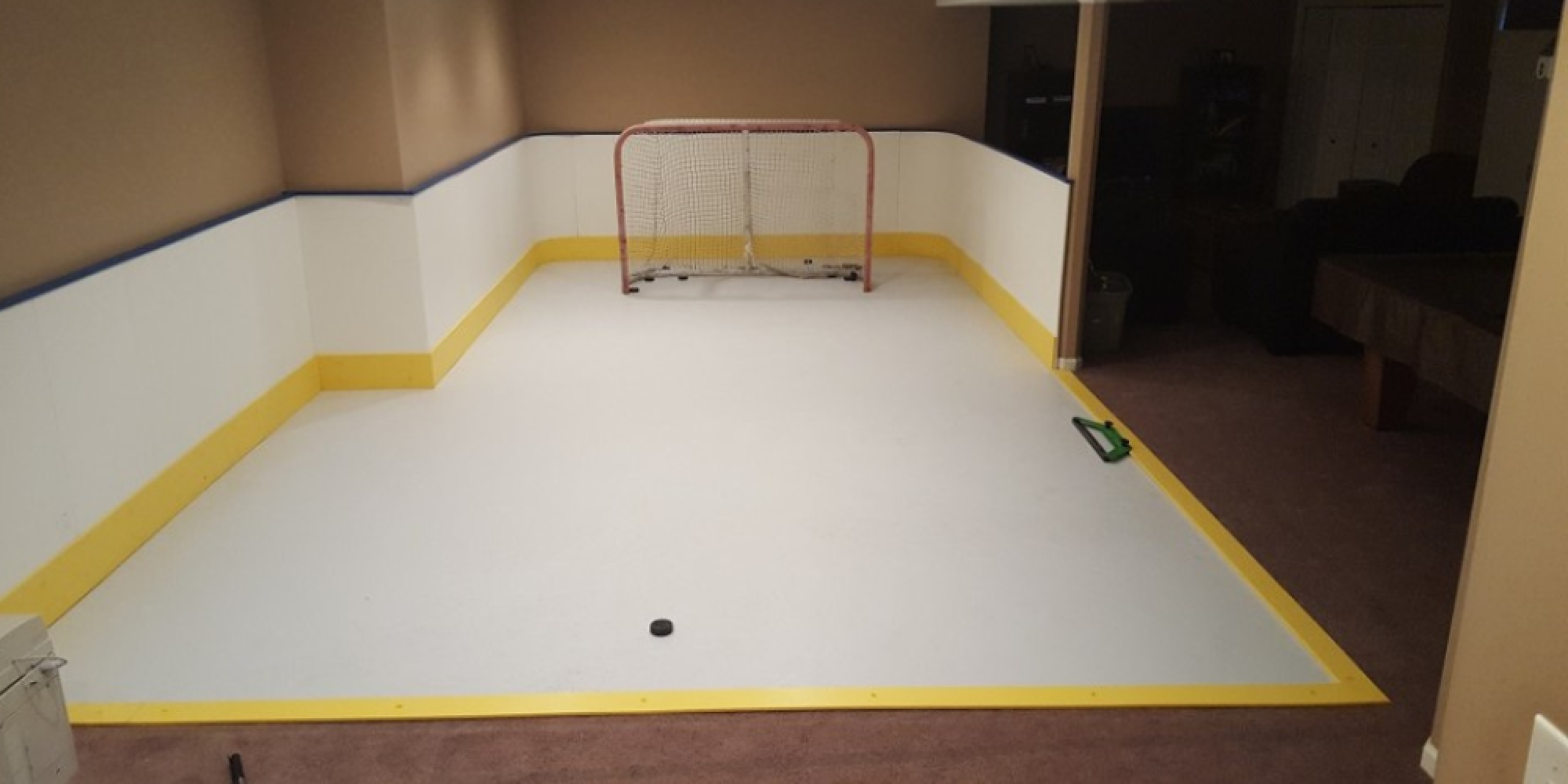 Repurpose Basement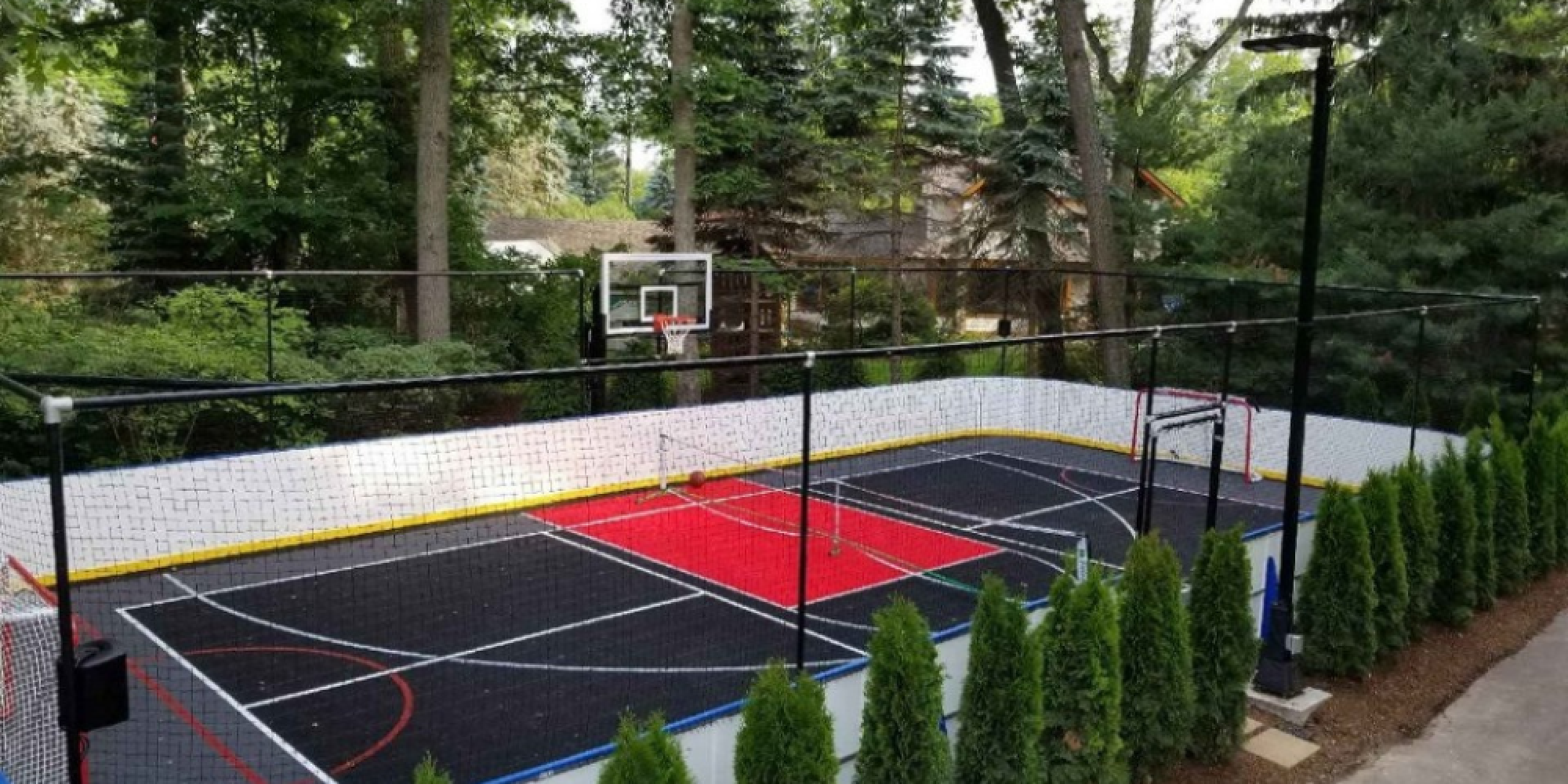 Multi-Sport Pad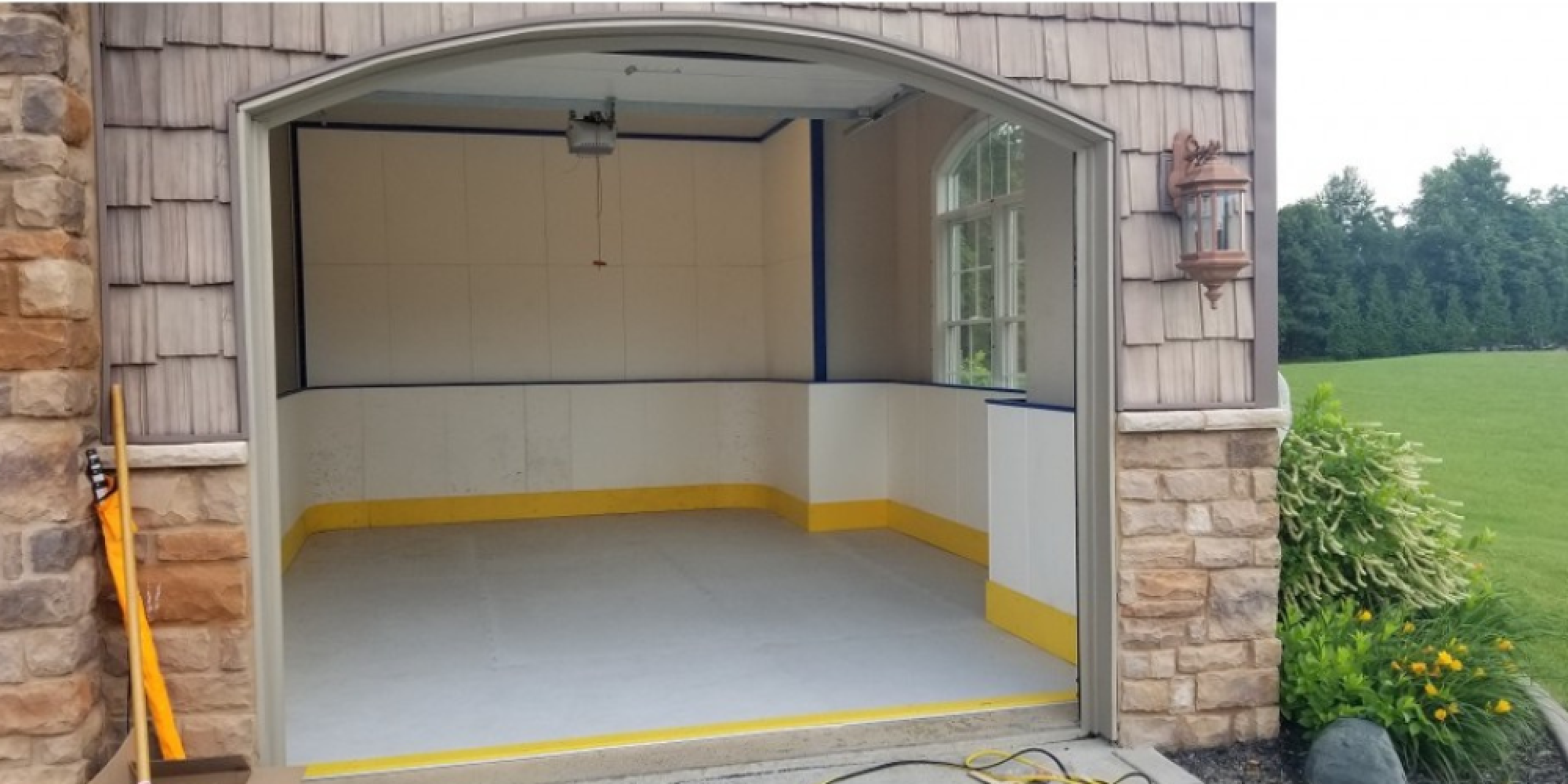 Garage Synthetic Rink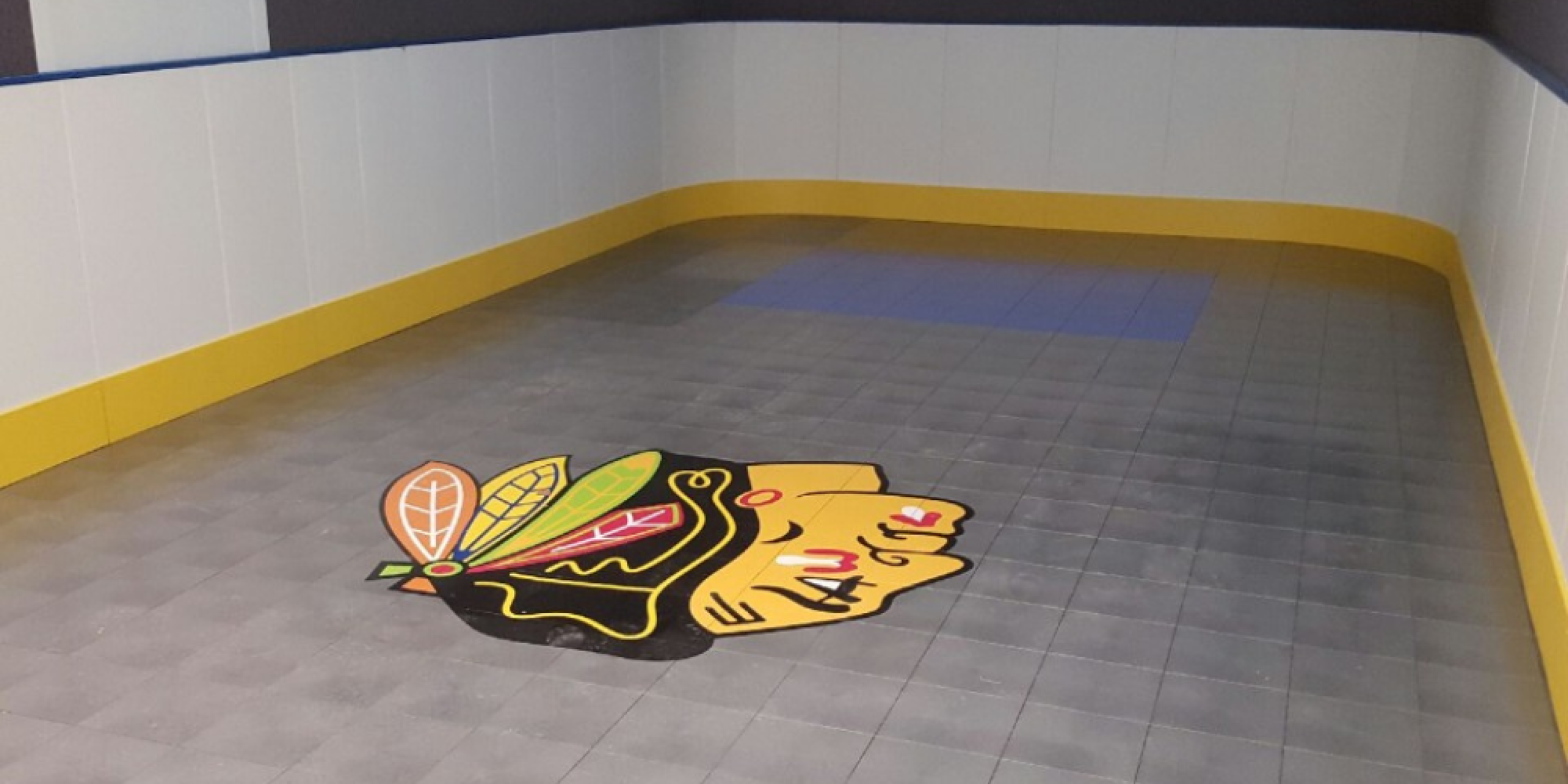 Let's go Hawks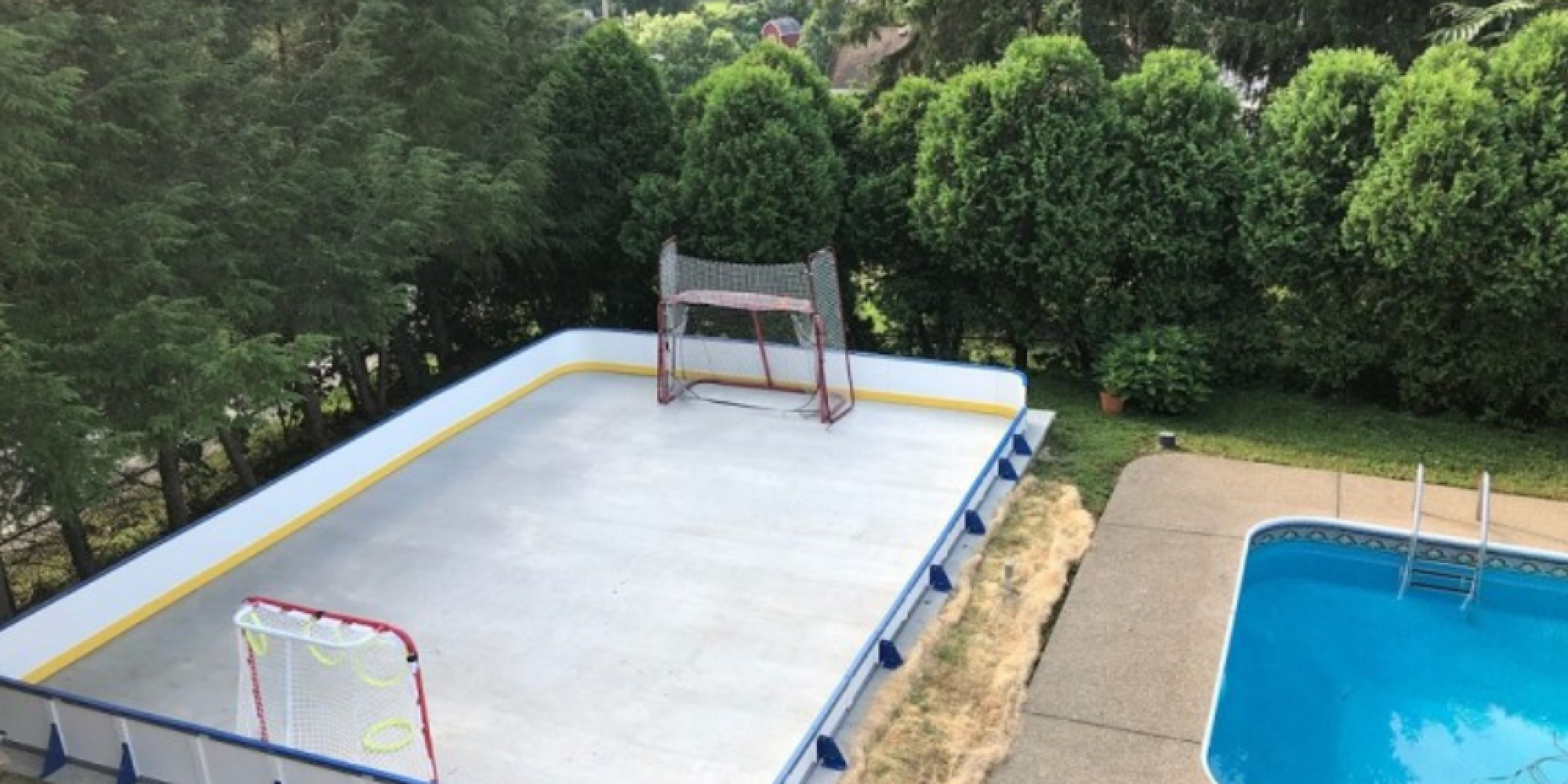 Patio Dream Rink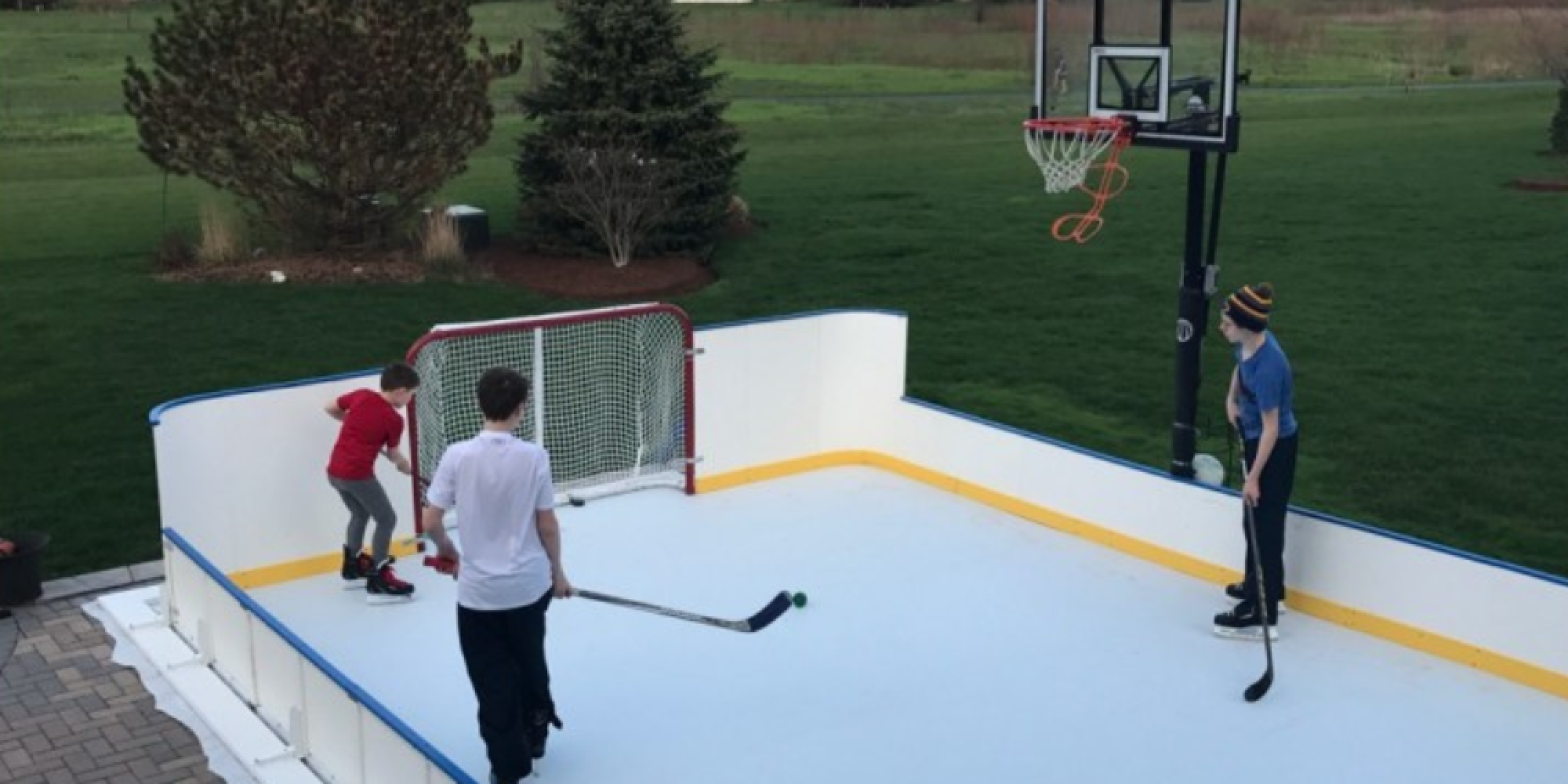 Rink on Pavers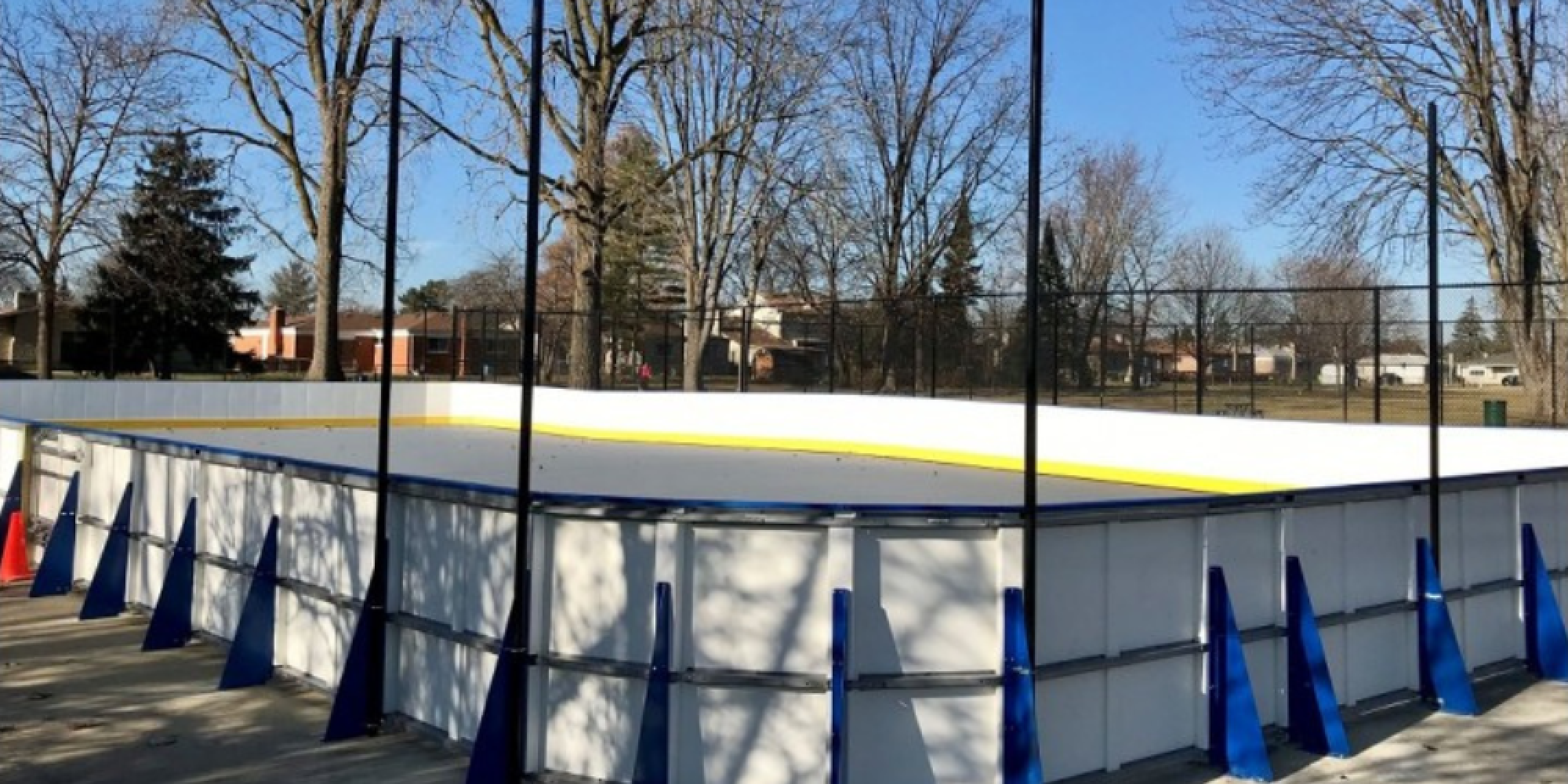 All Tall on Concrete
Parking Lot Conversion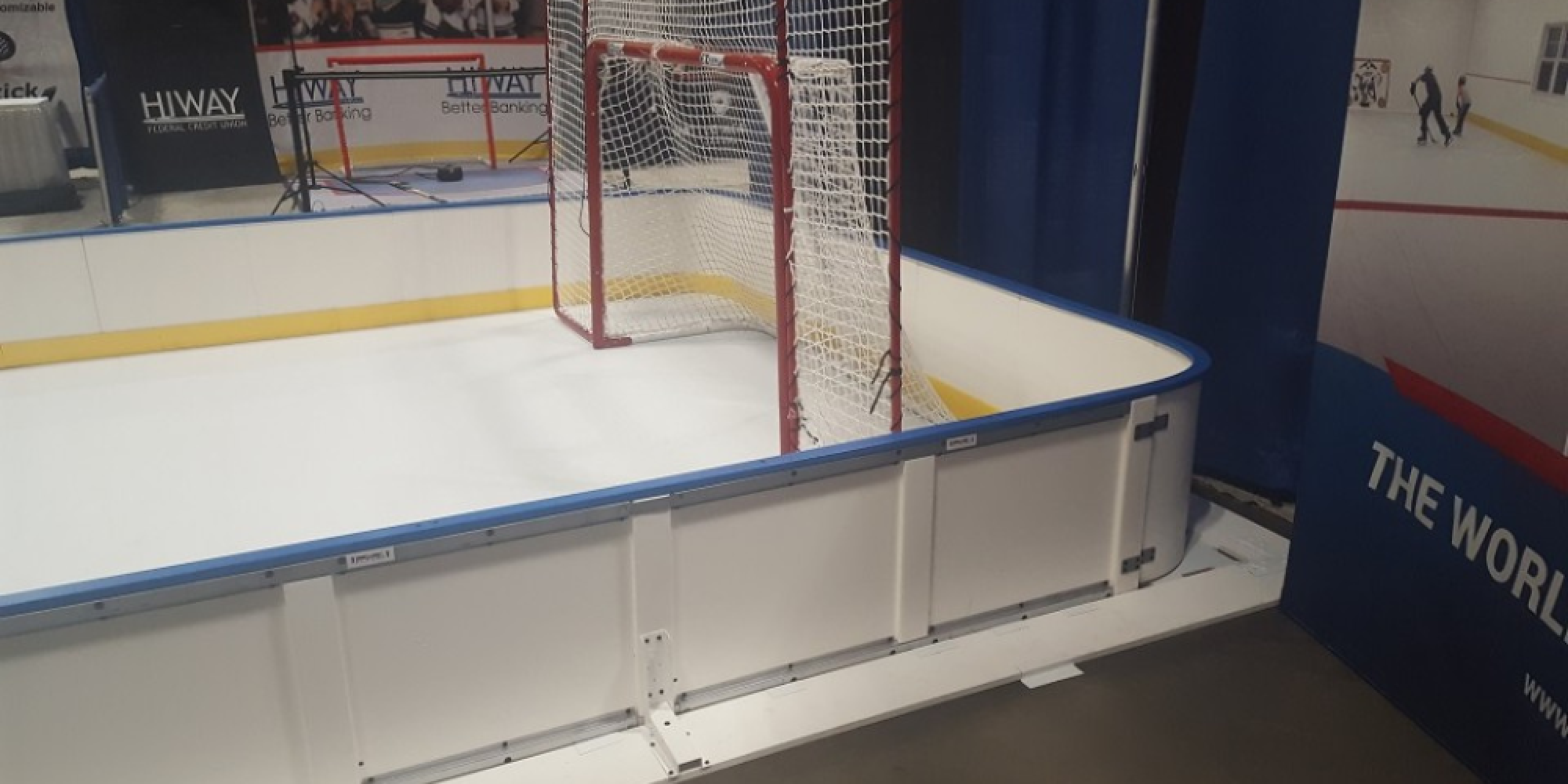 Conference Set Up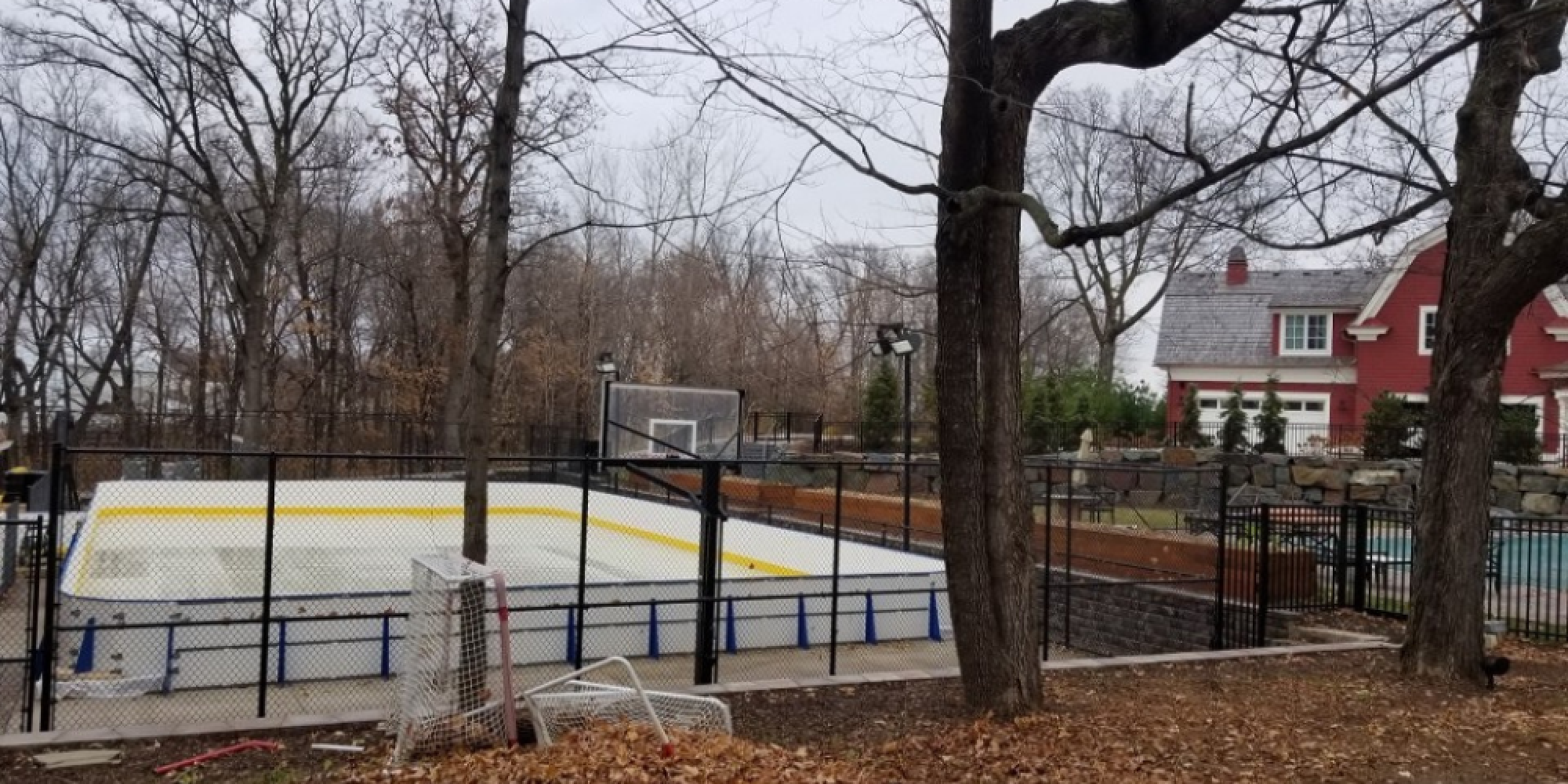 Tennis No More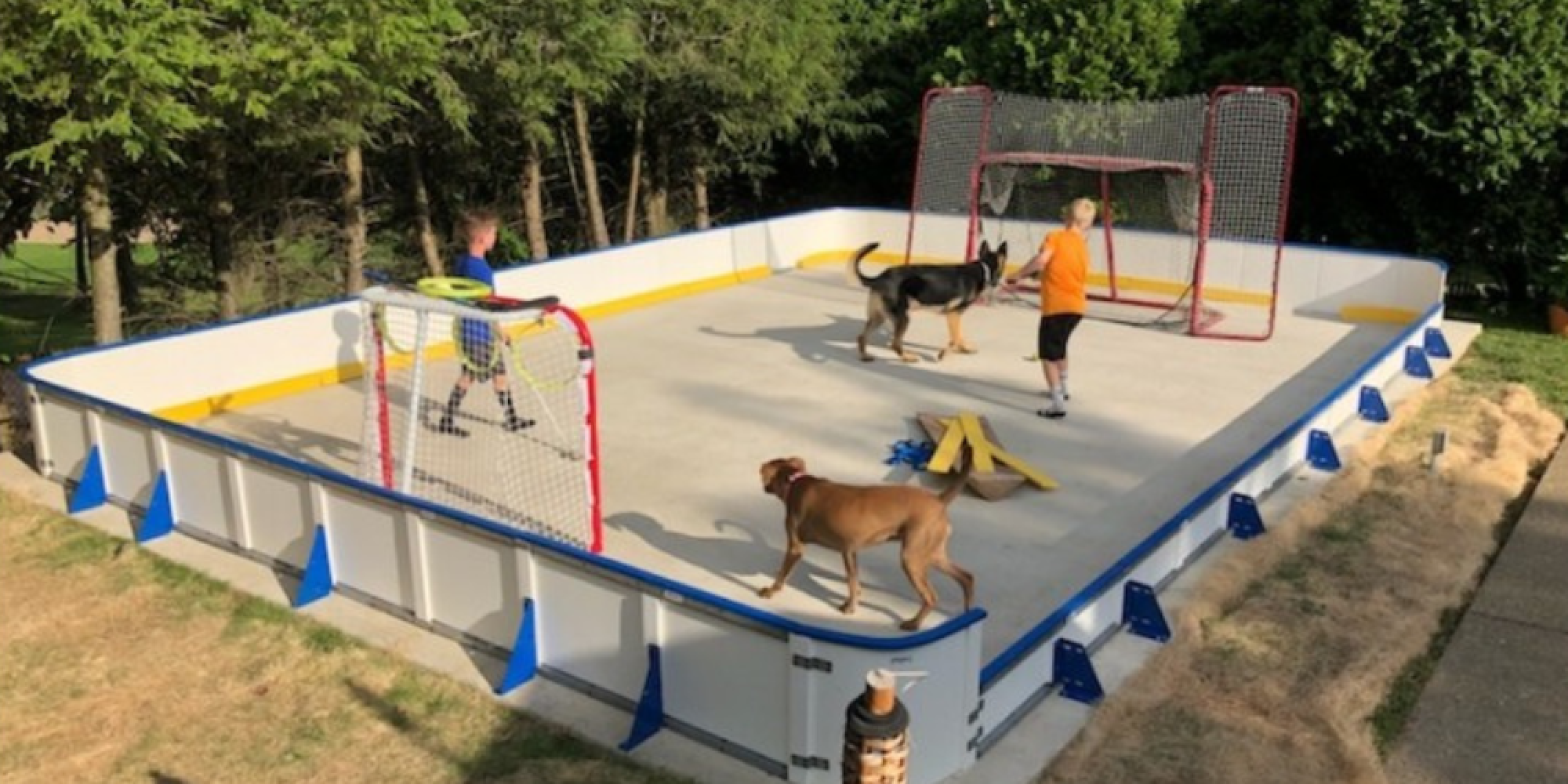 Dogs Against Boys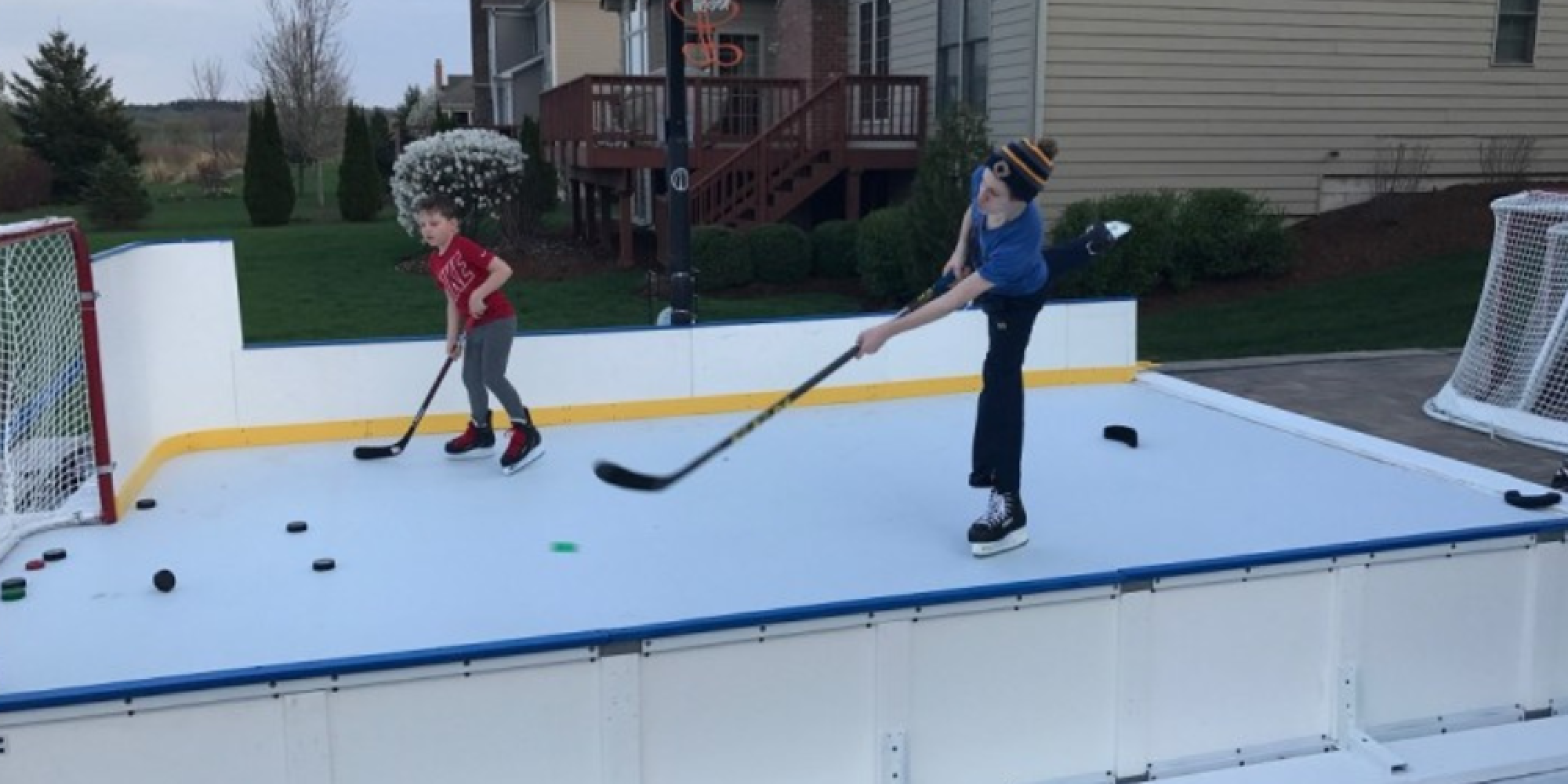 Synthetic In Yard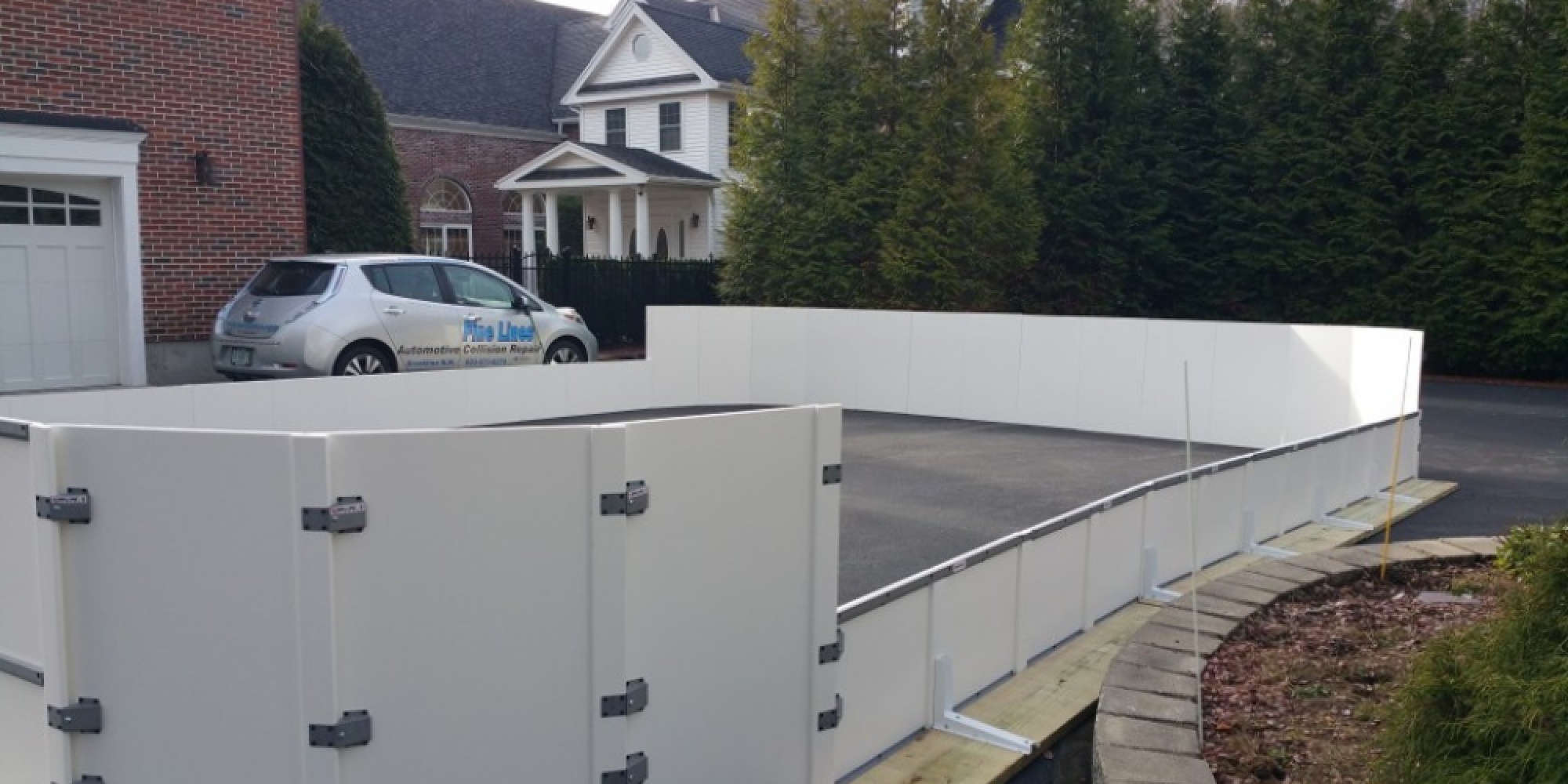 Driveway Rink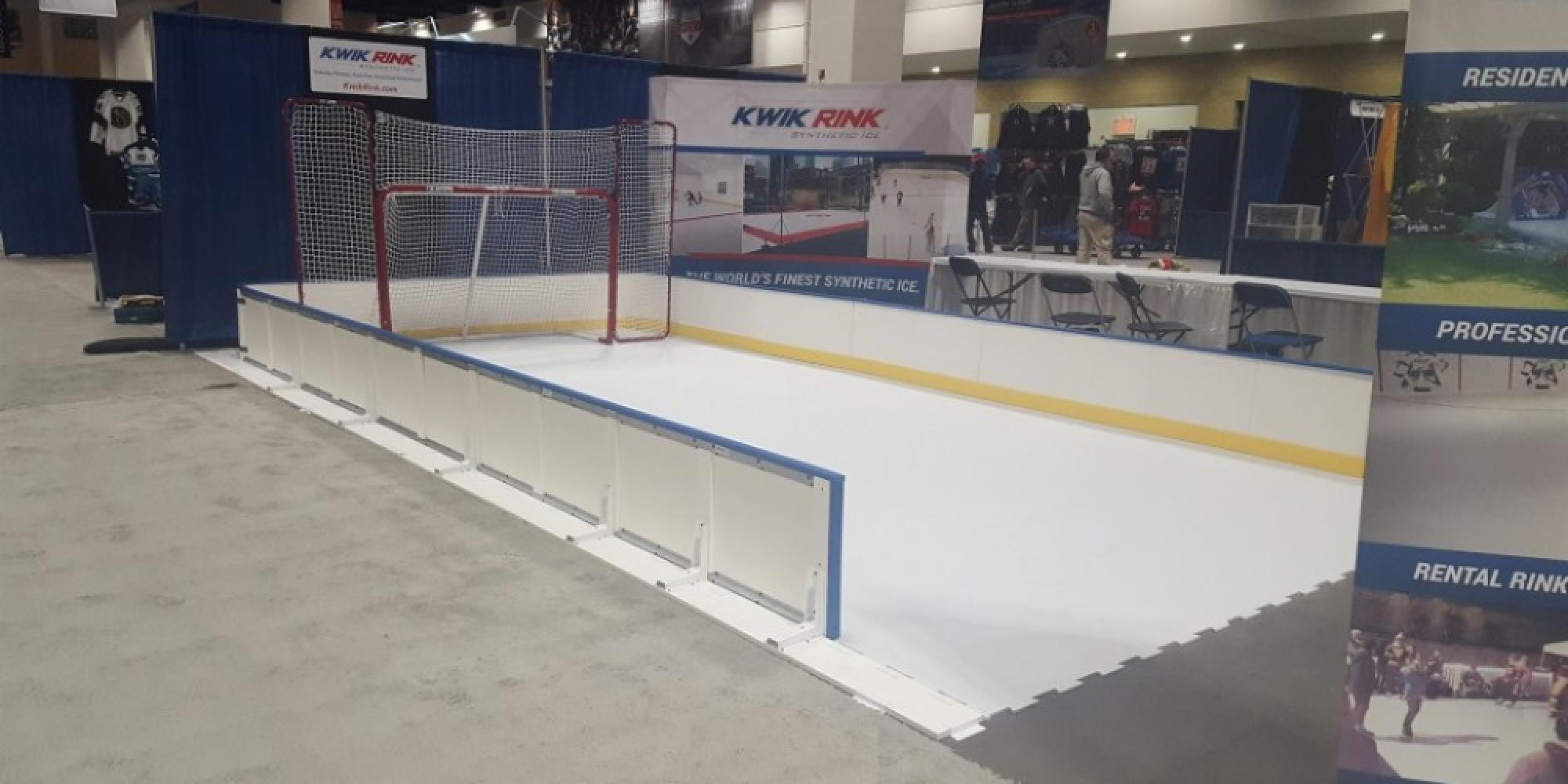 Conference Rink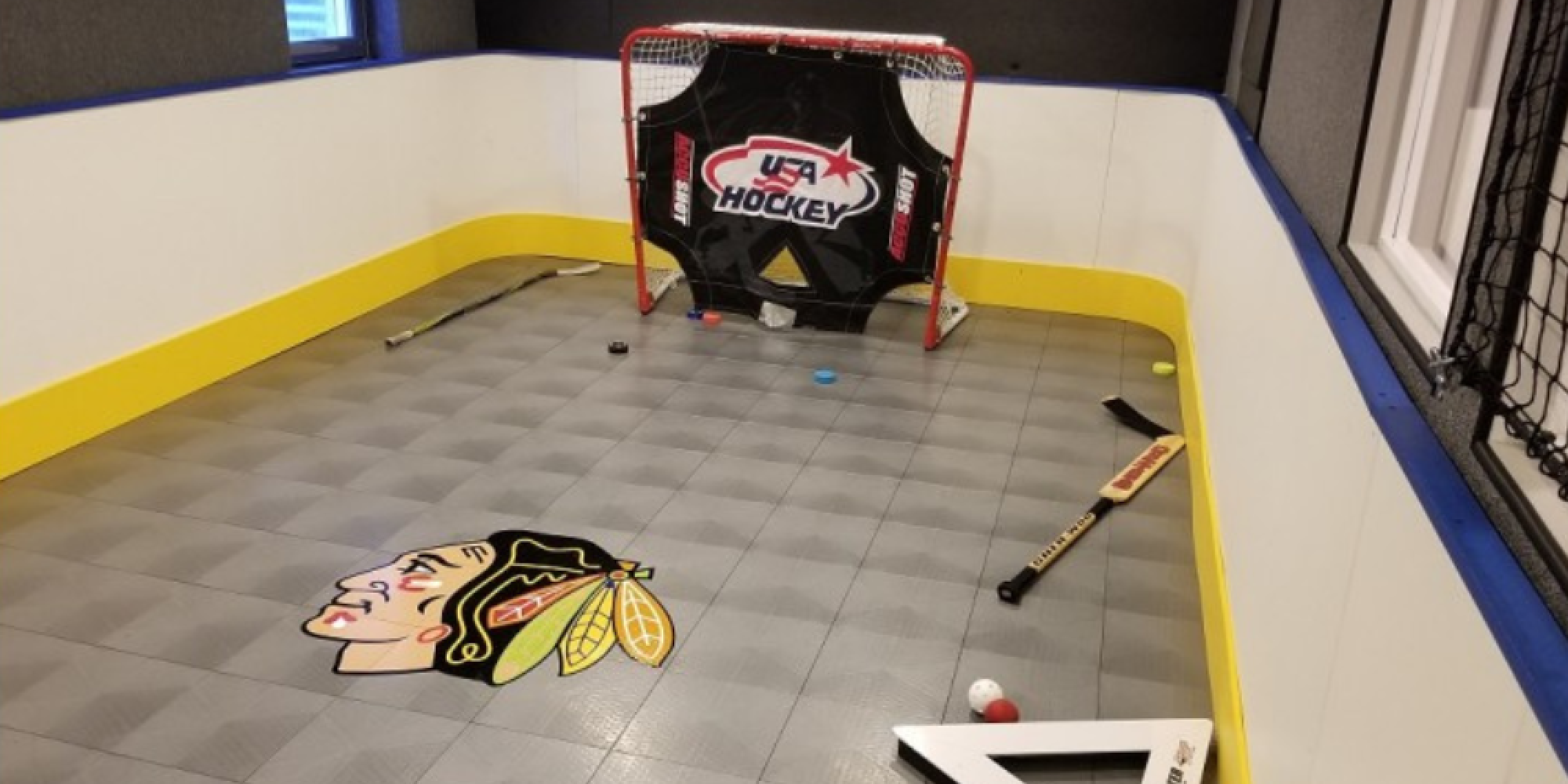 Basement Hockey Room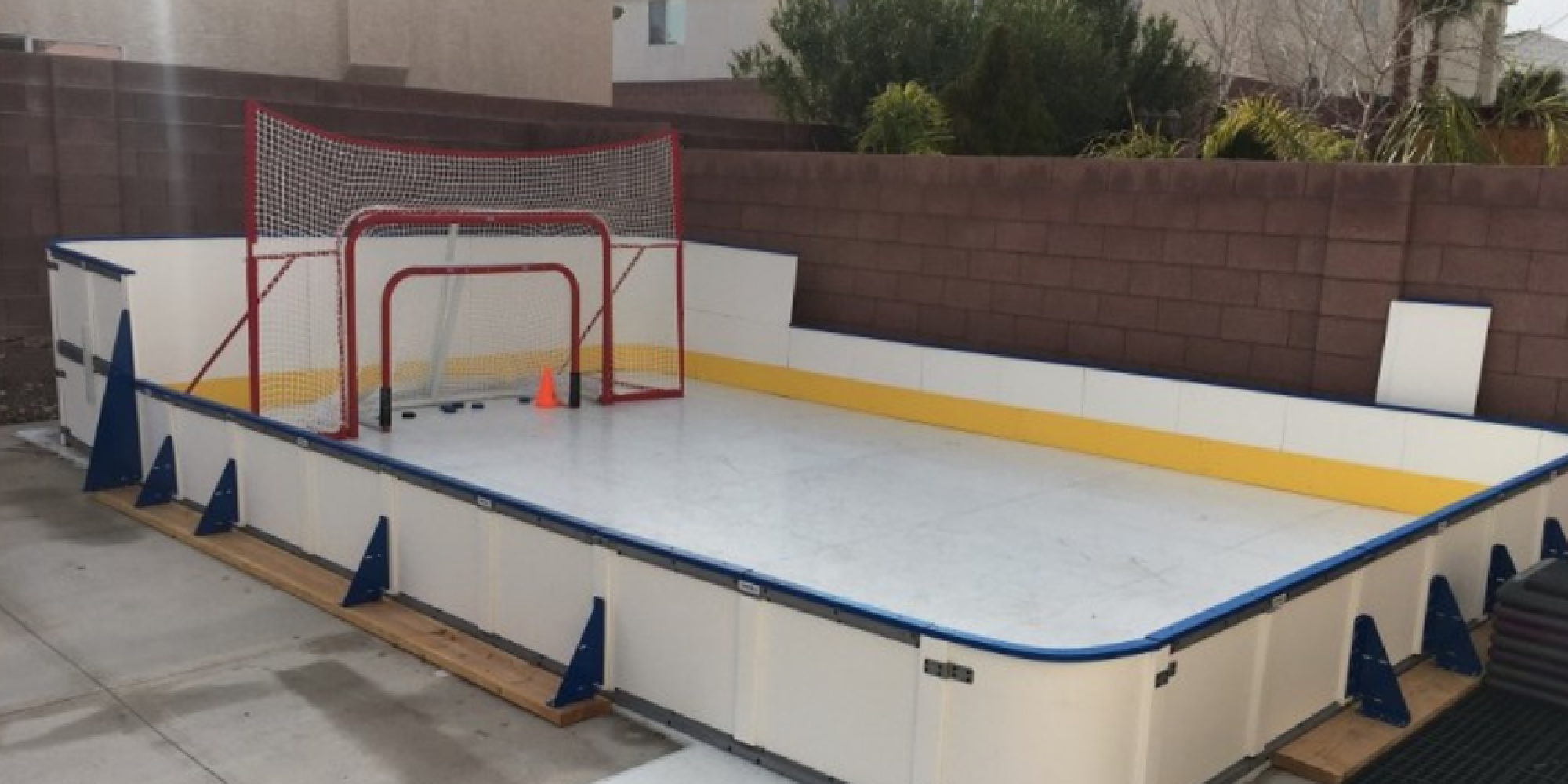 Synthetic In Vegas
Welcome Door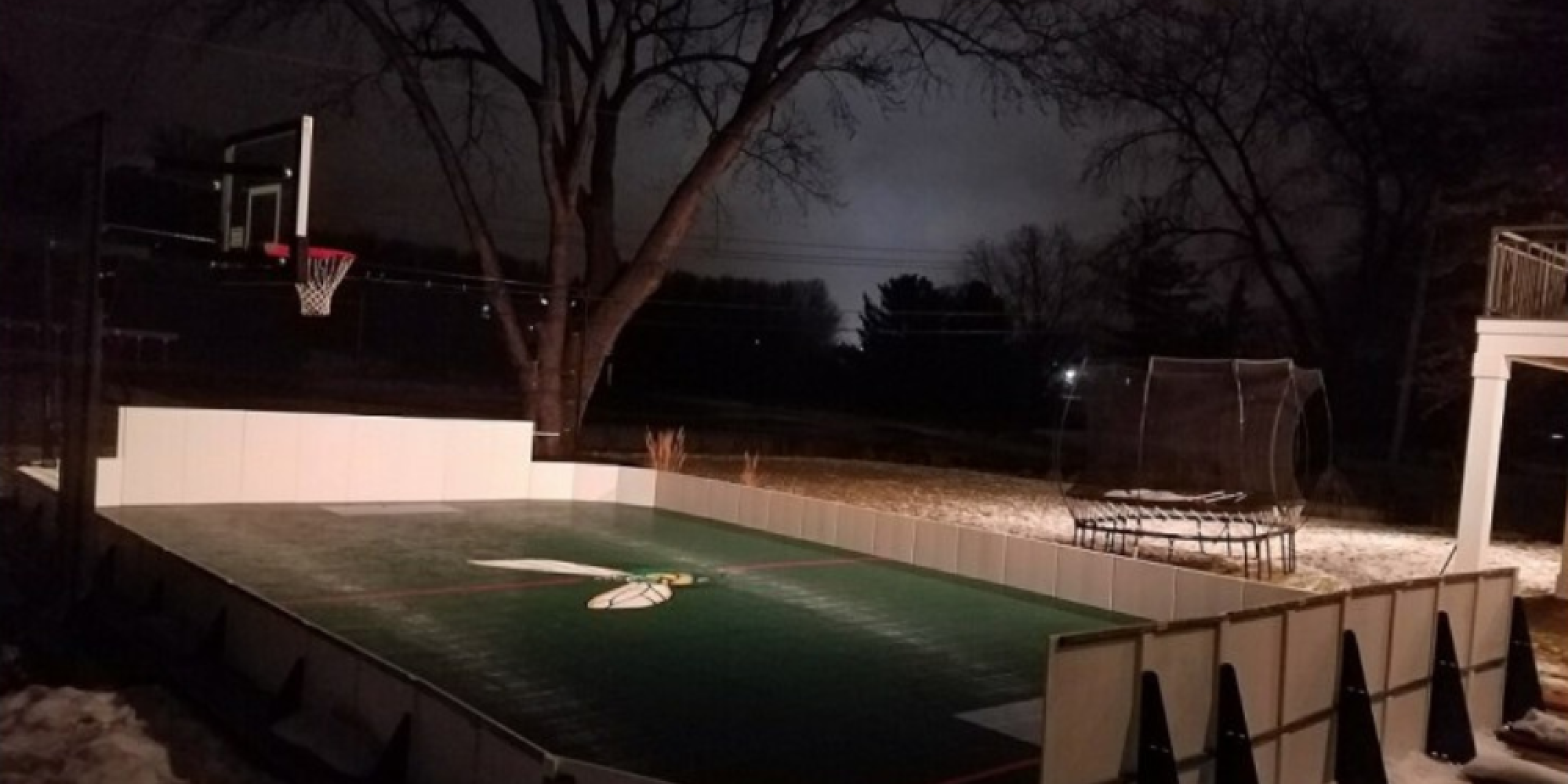 Night Time Dream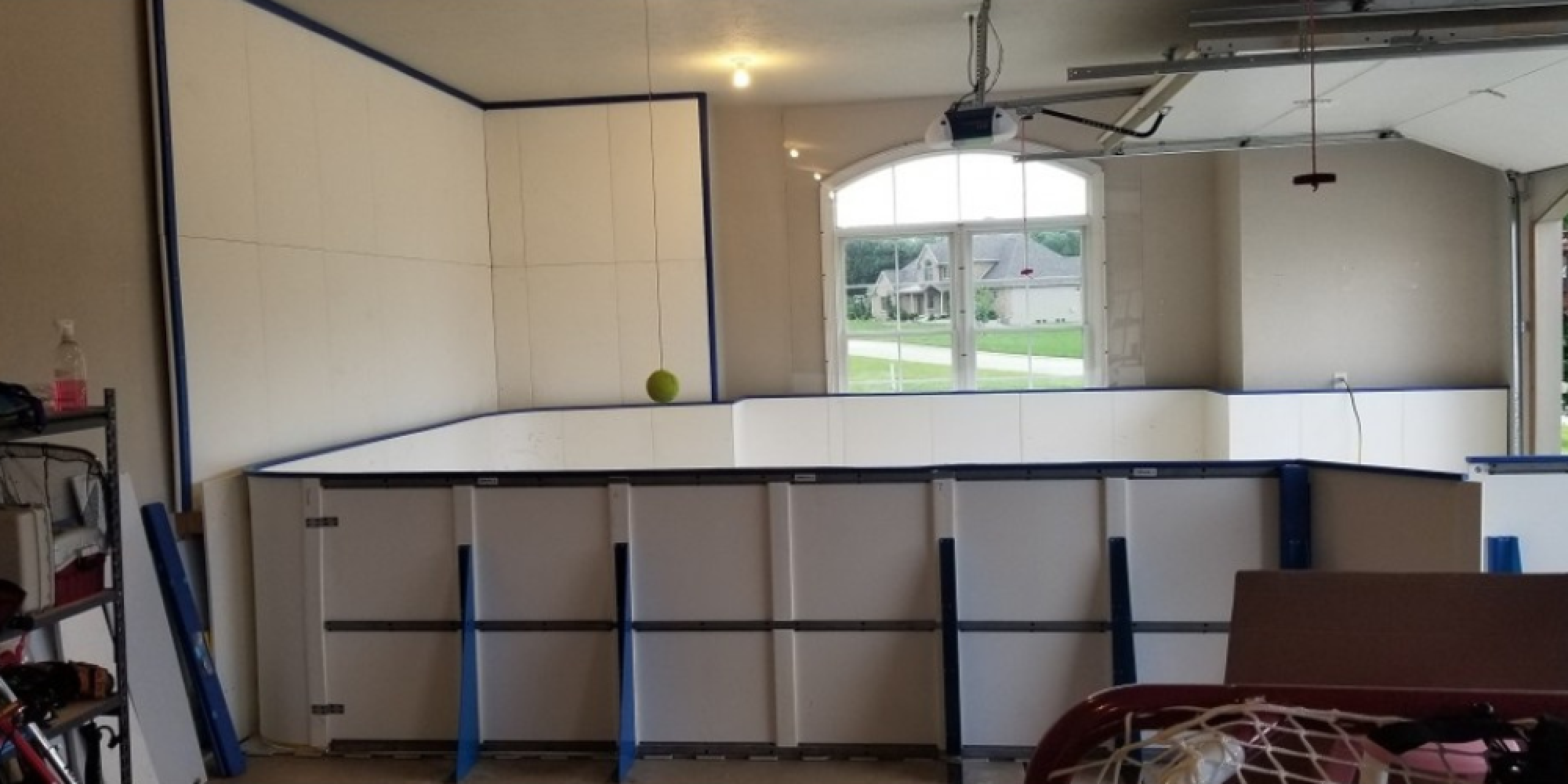 Wall Panels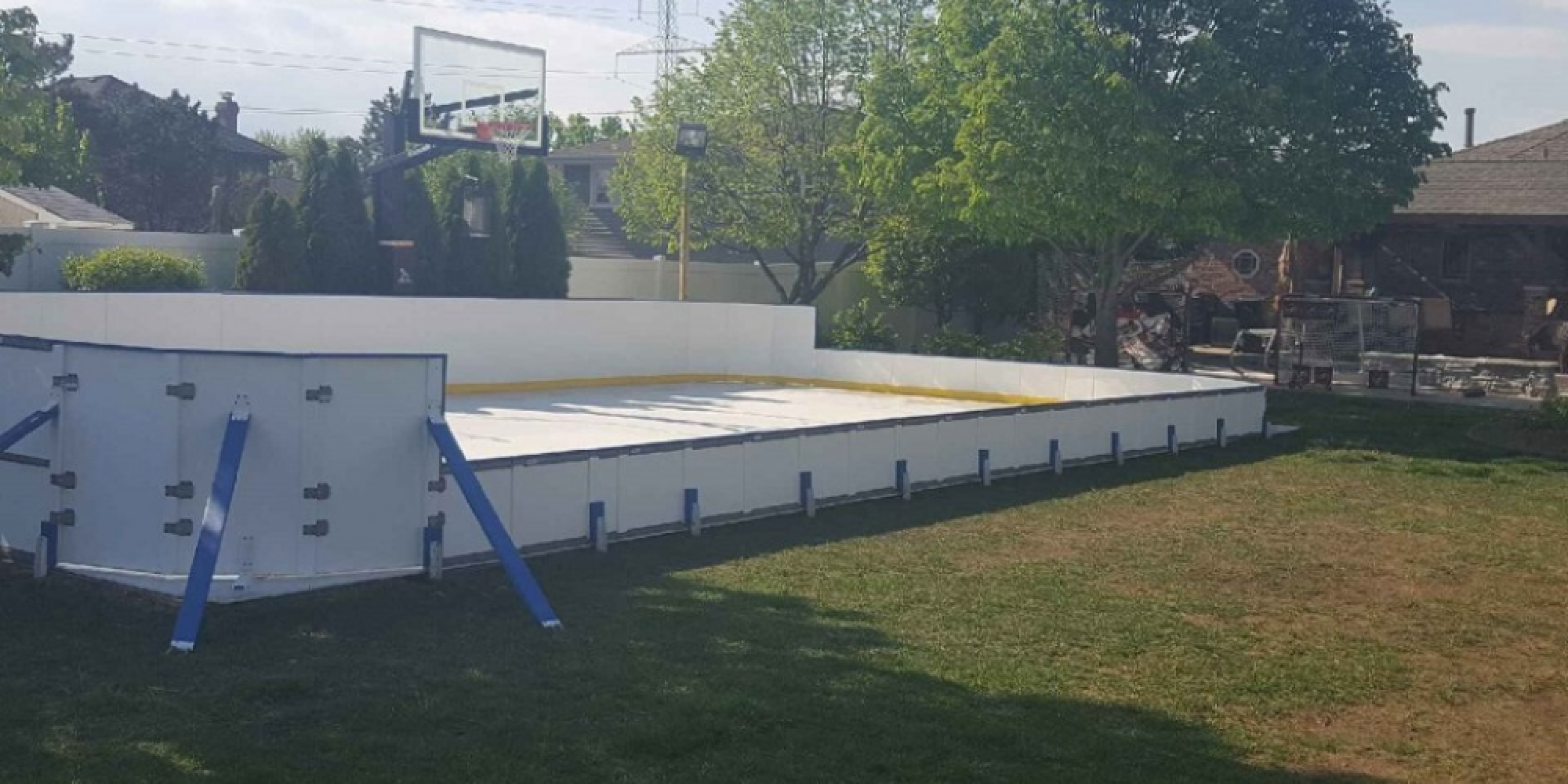 2 Sides Tall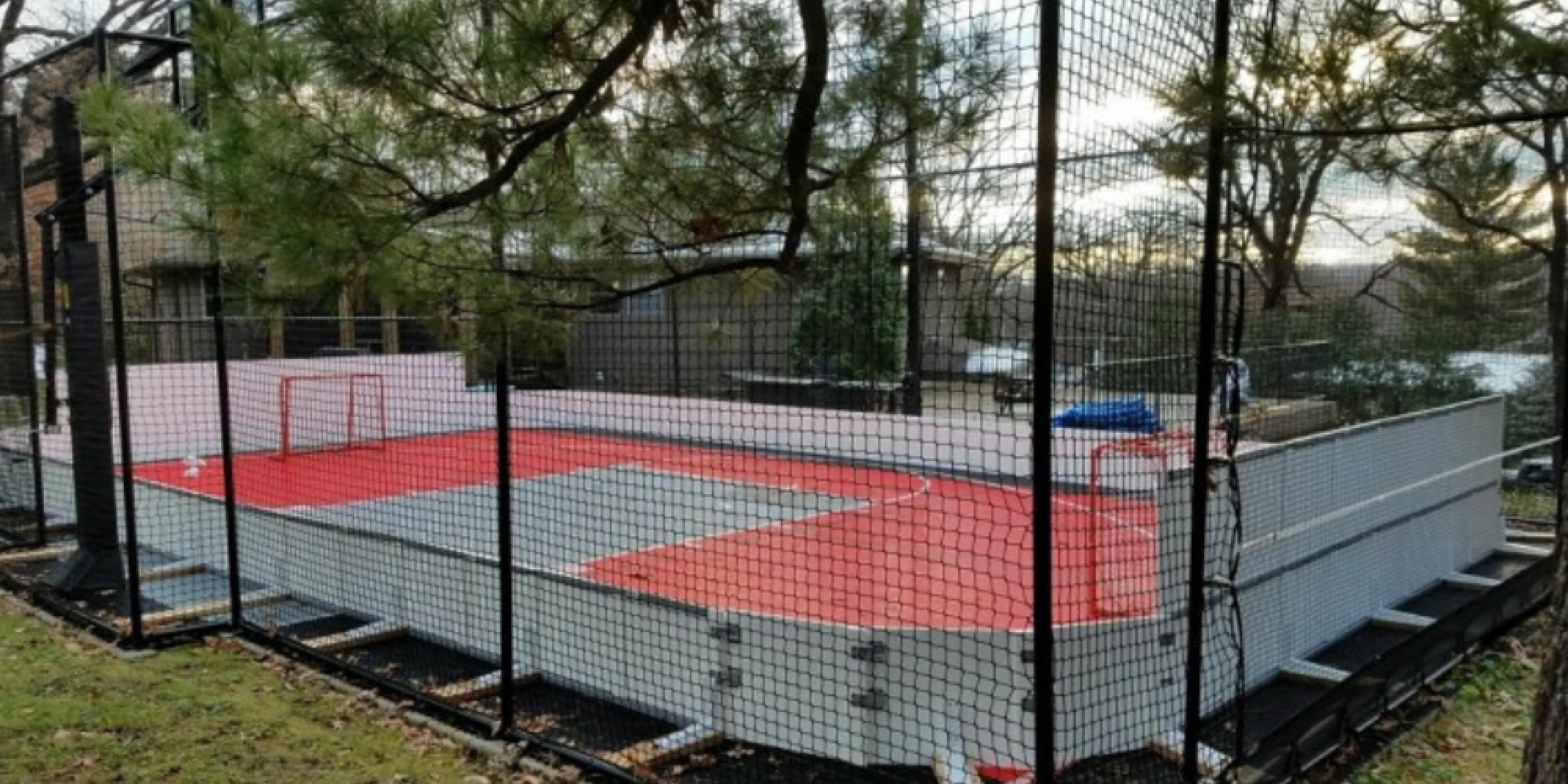 Ready for Winter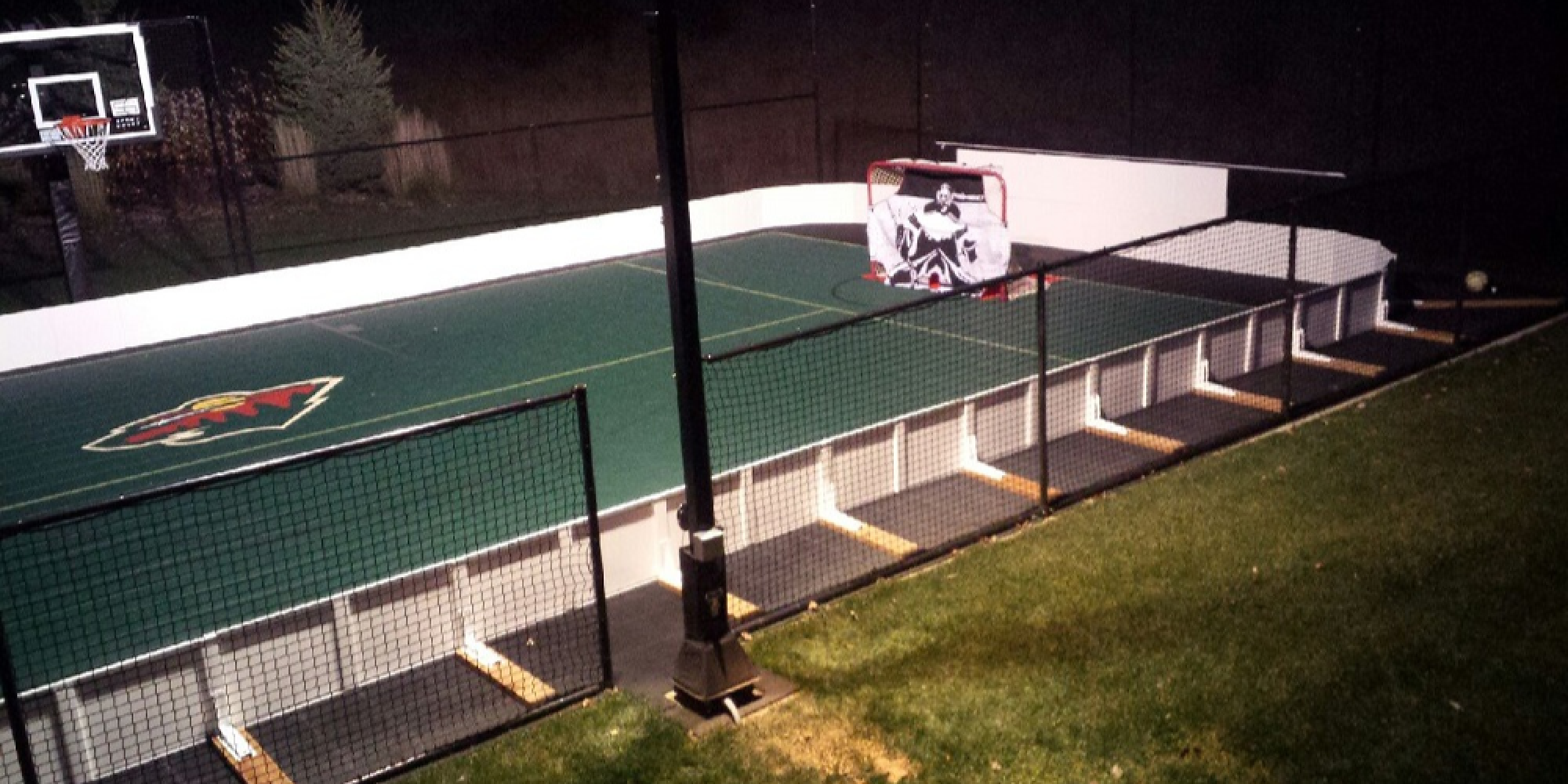 Lets Go Wild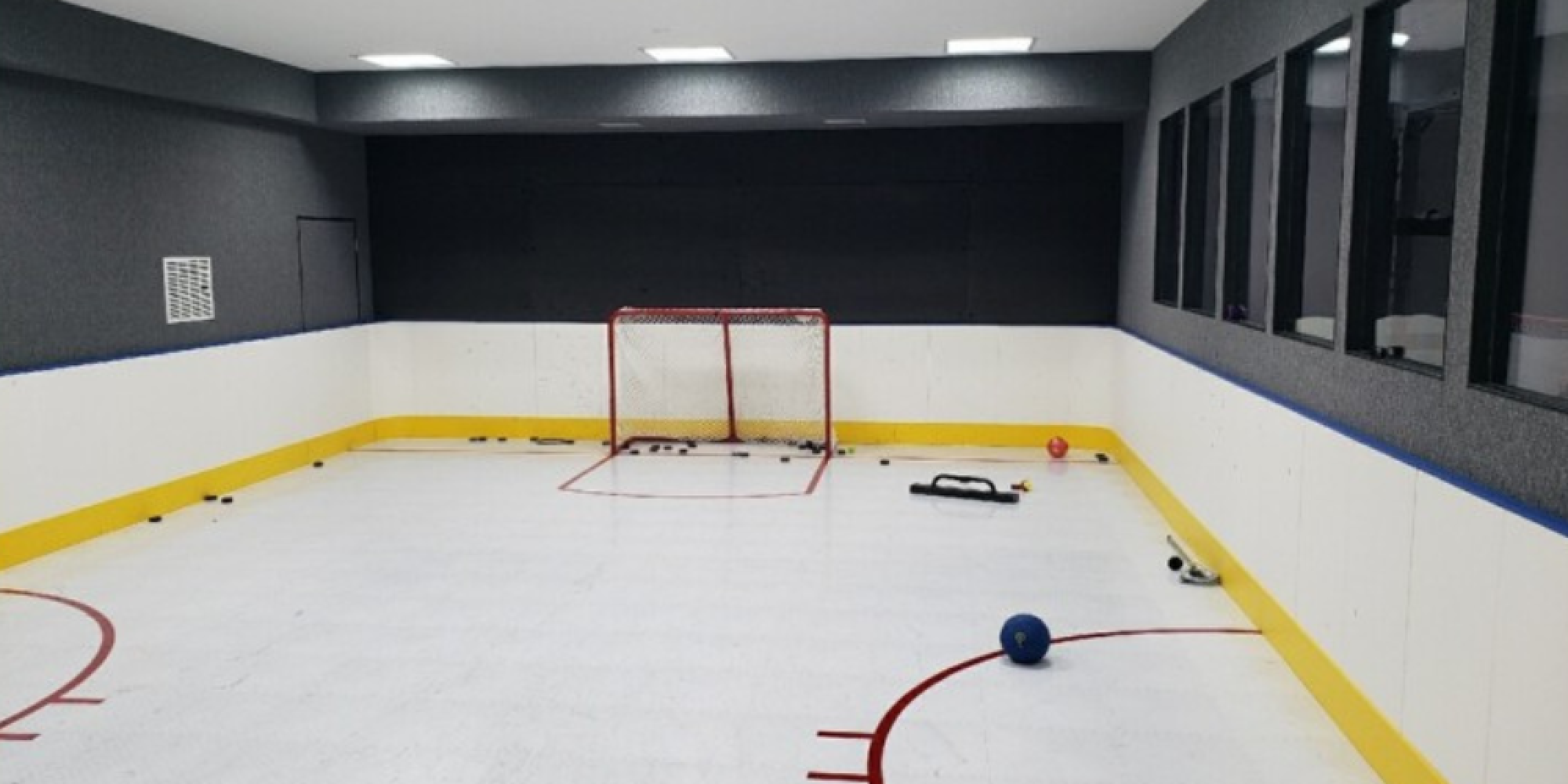 Indoor Hockey Rink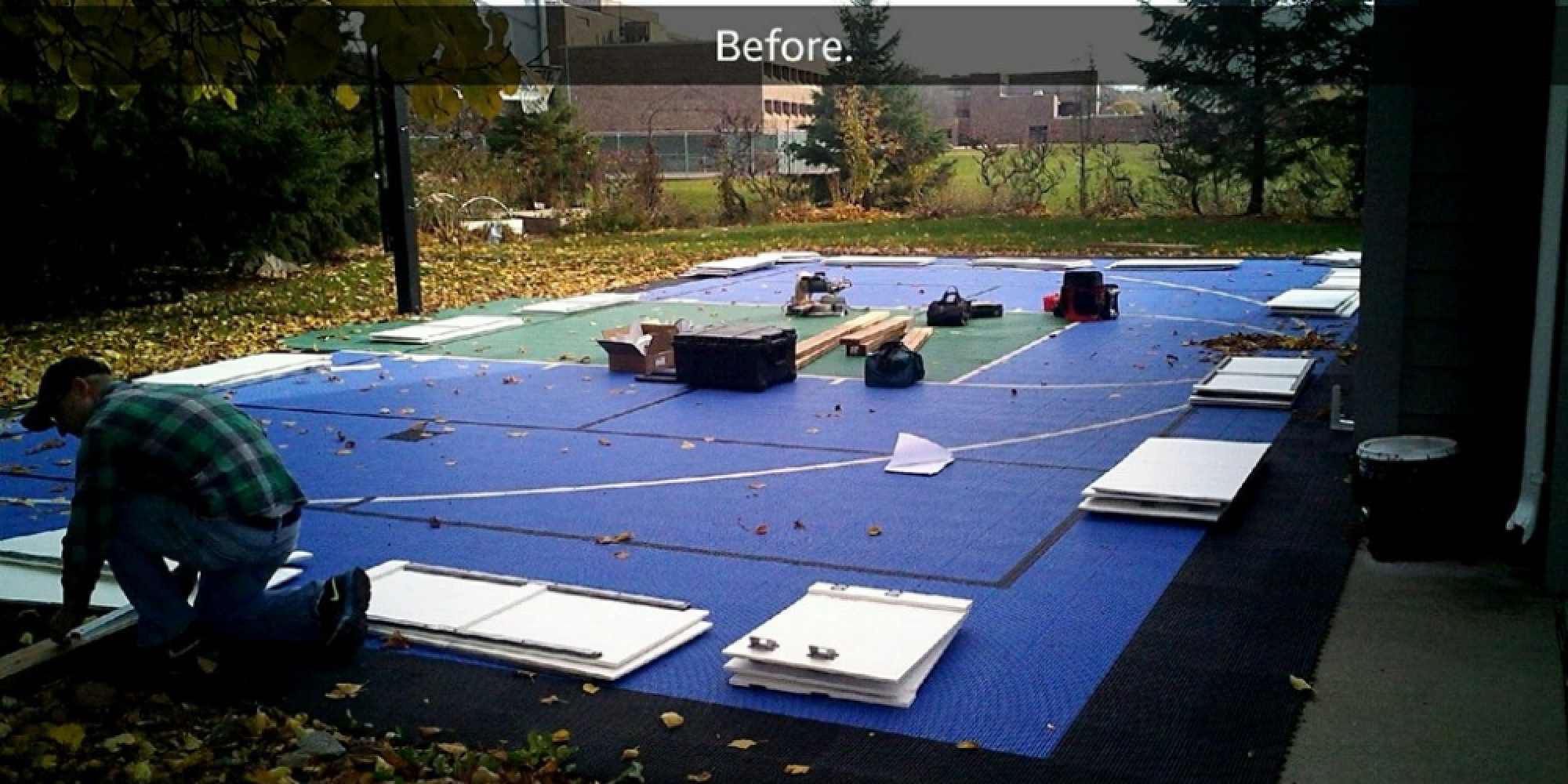 DIY Conversion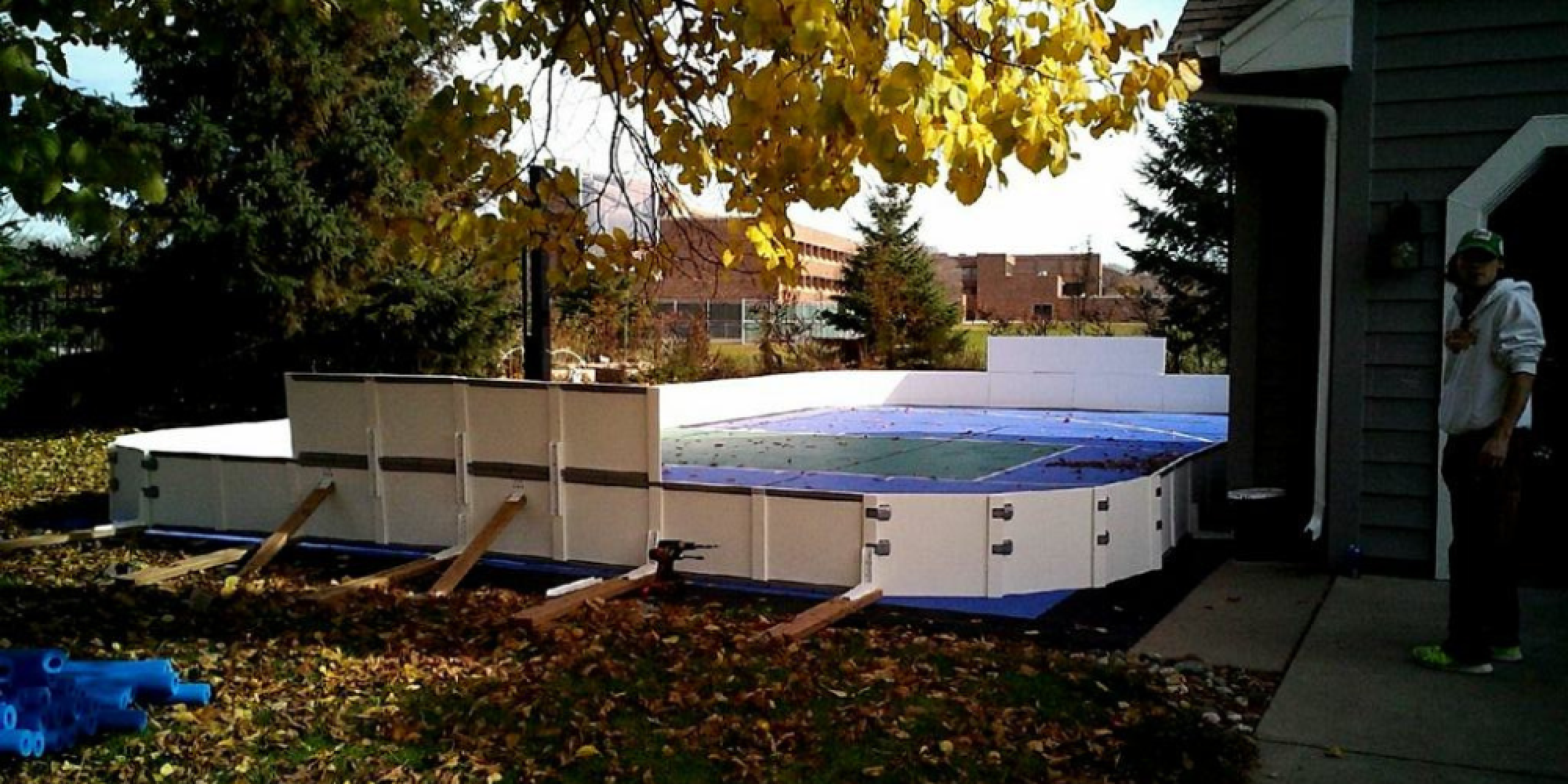 Before and After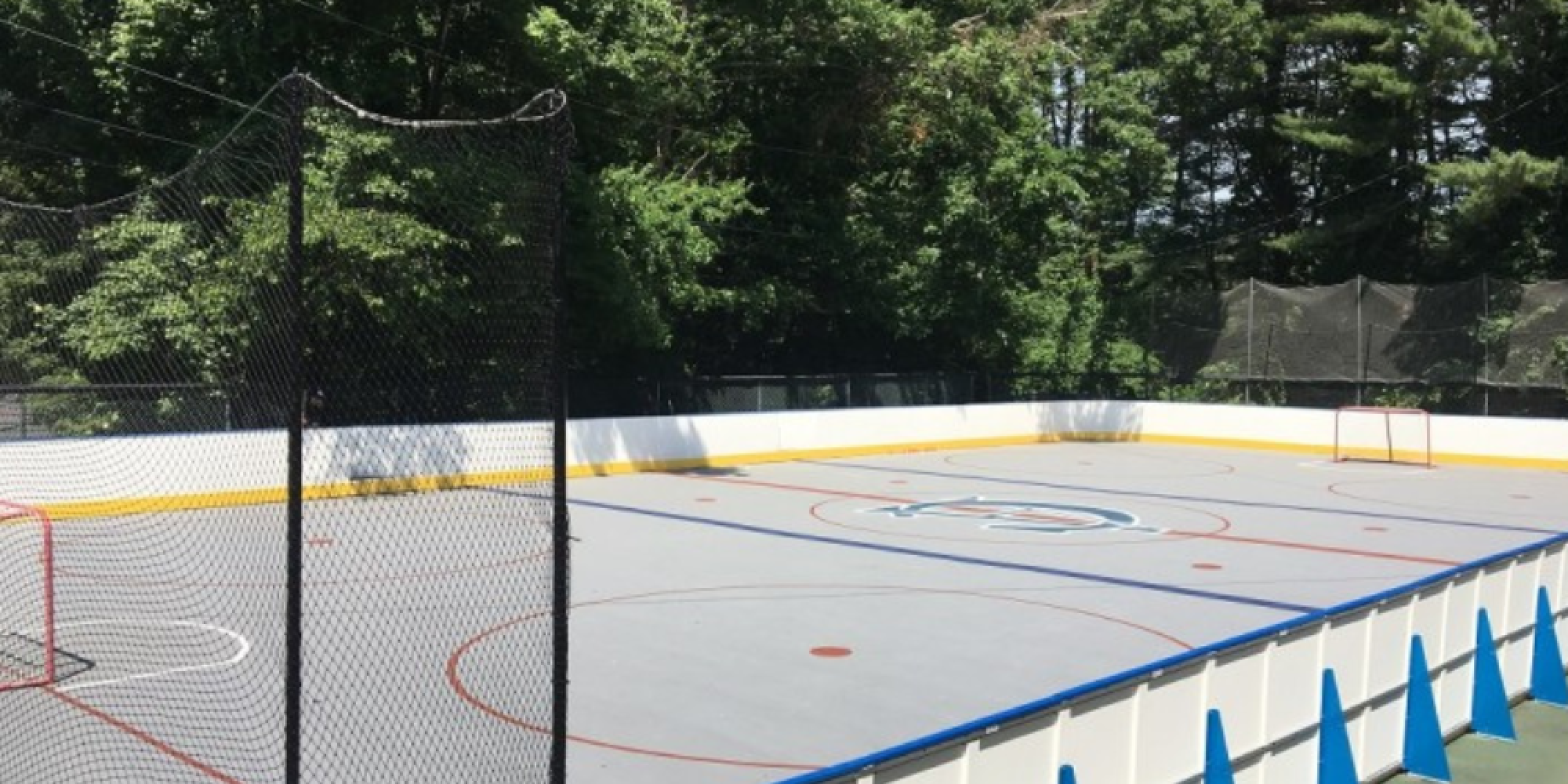 Outdoor Rink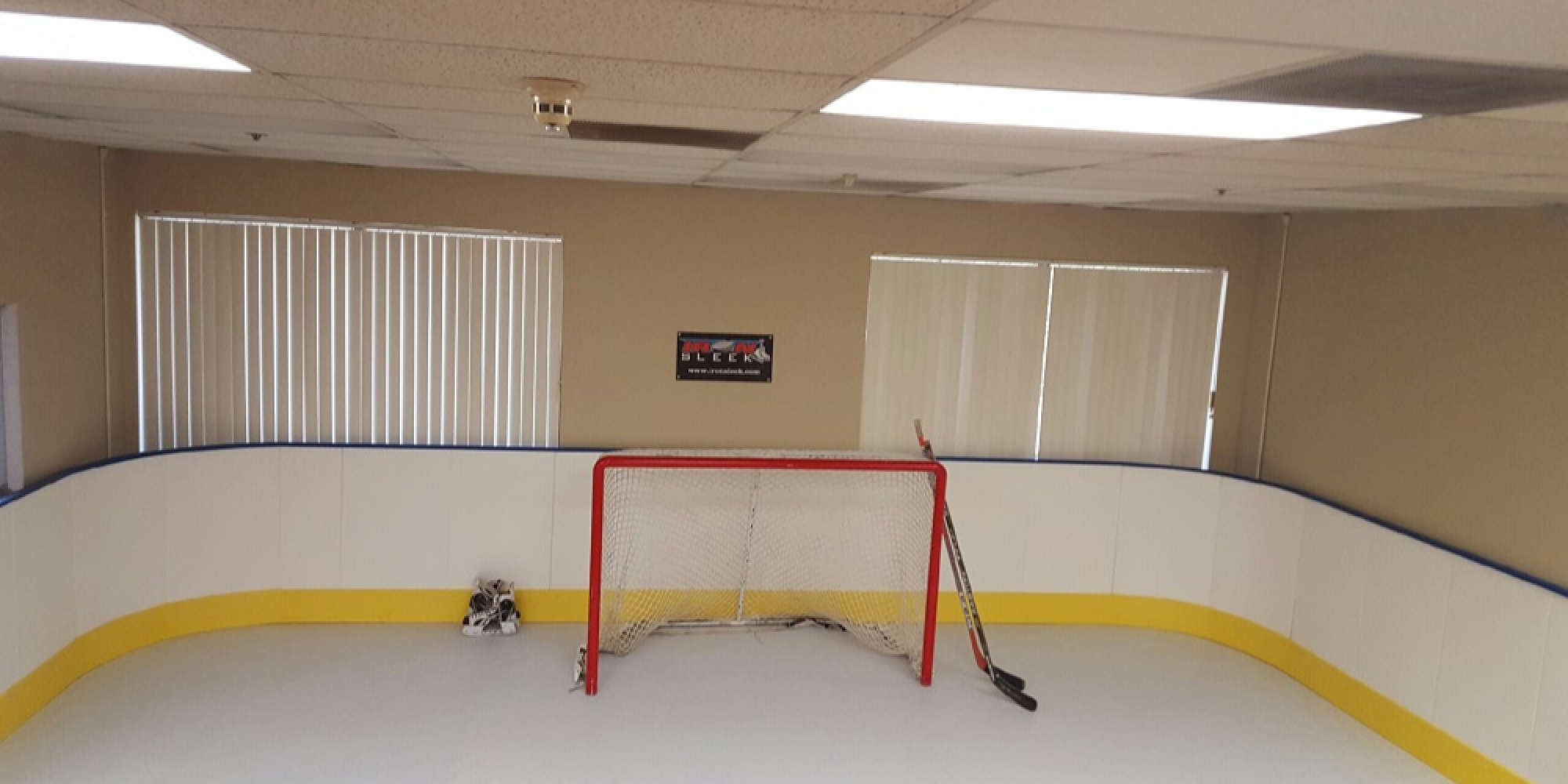 Office Rink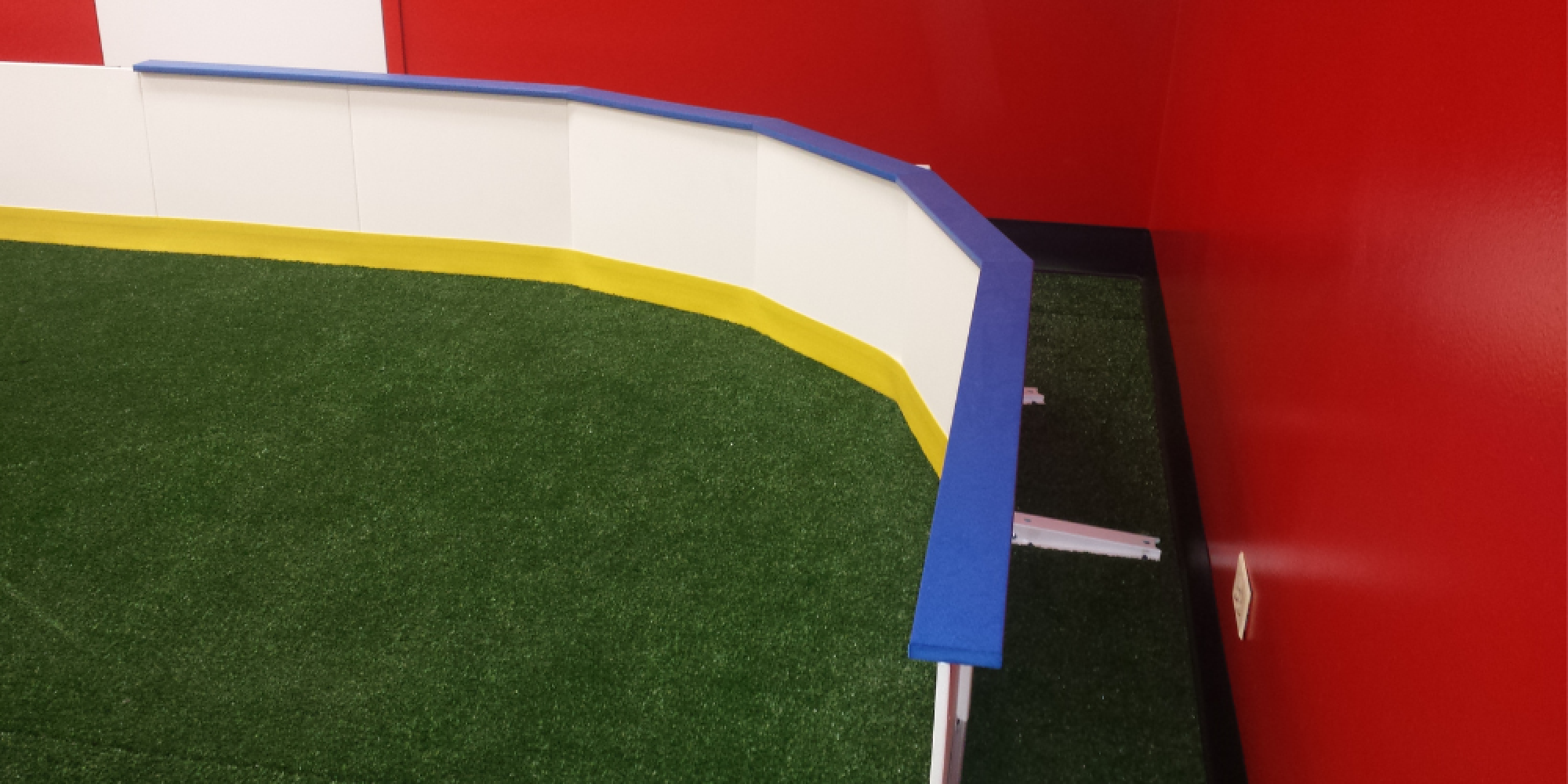 Rink Wall Side Angle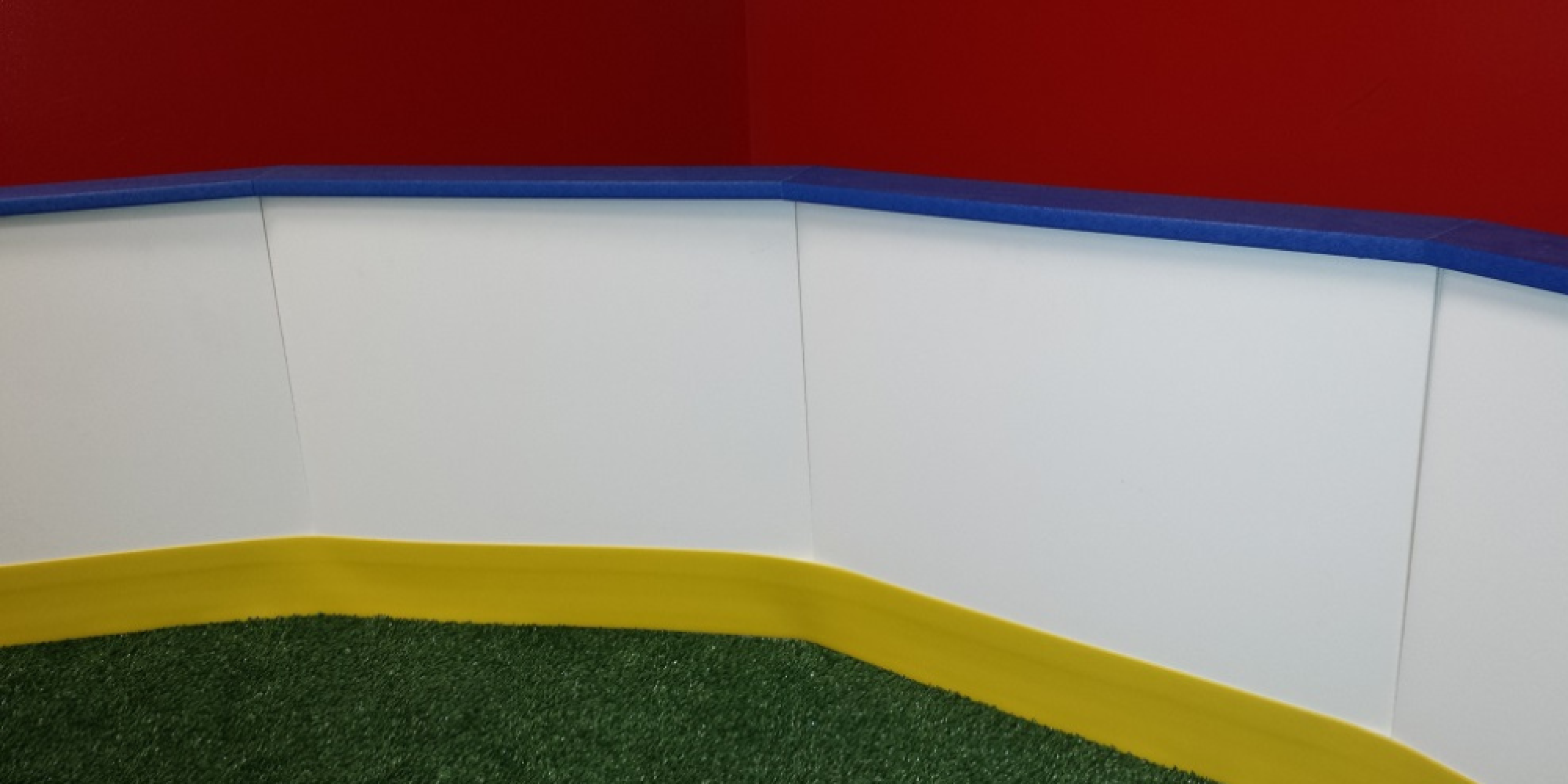 Rink Wall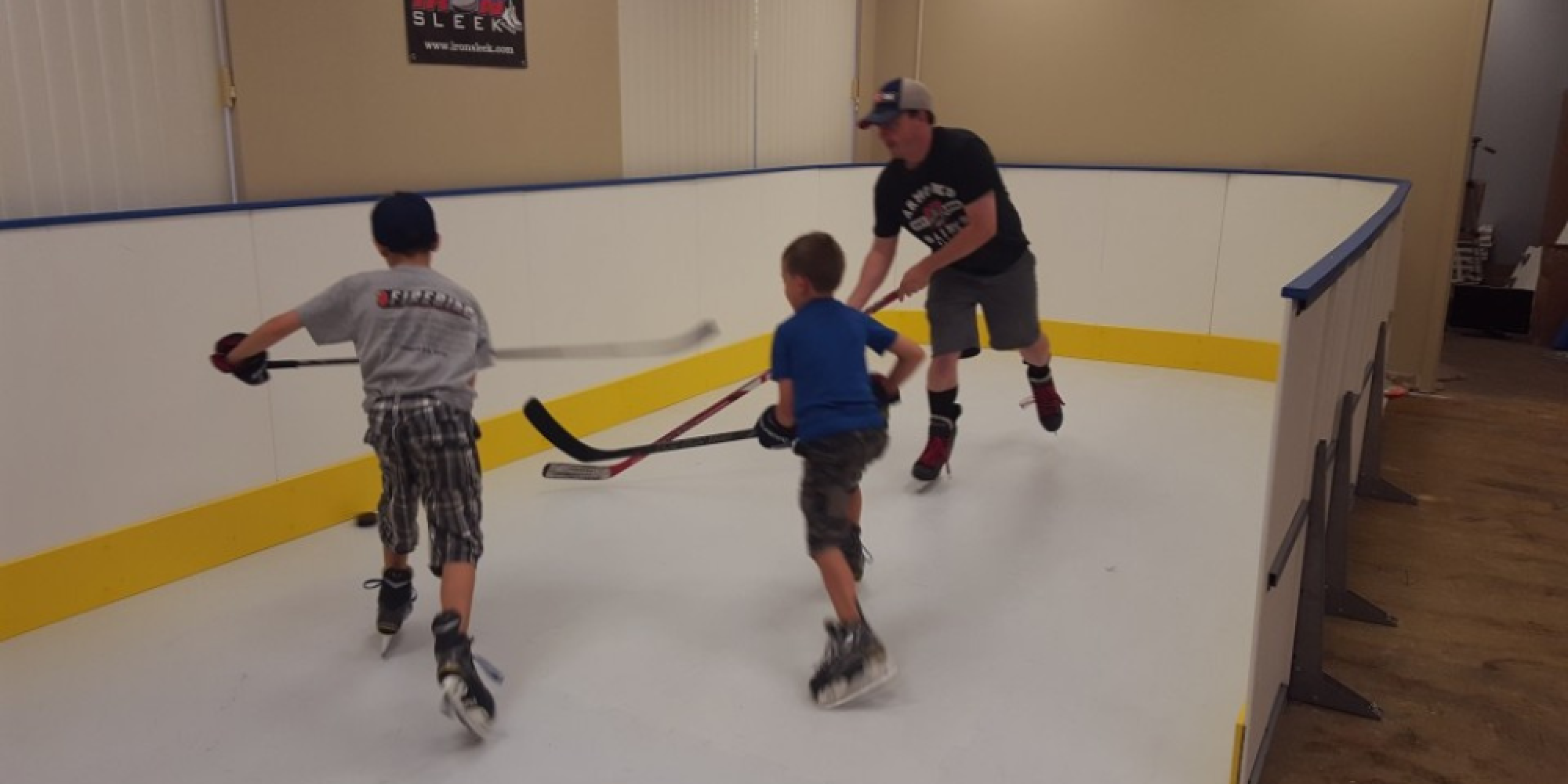 Like Father Like Son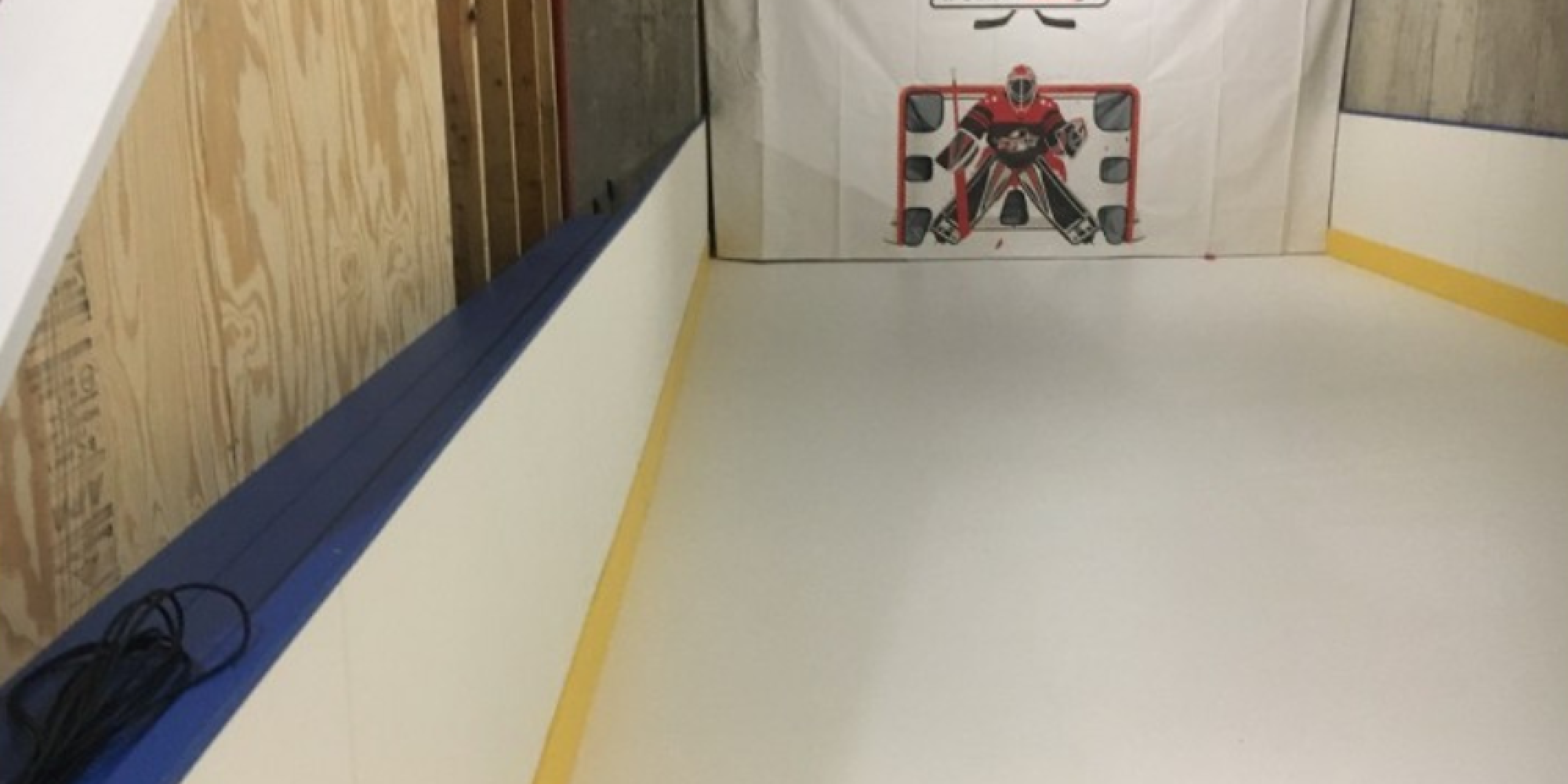 Get the Goalie