Iron Sleek Refrigerated Rinks - Extend the Skating Season!
---
Showing 1 to 3 of 3 (1 Pages)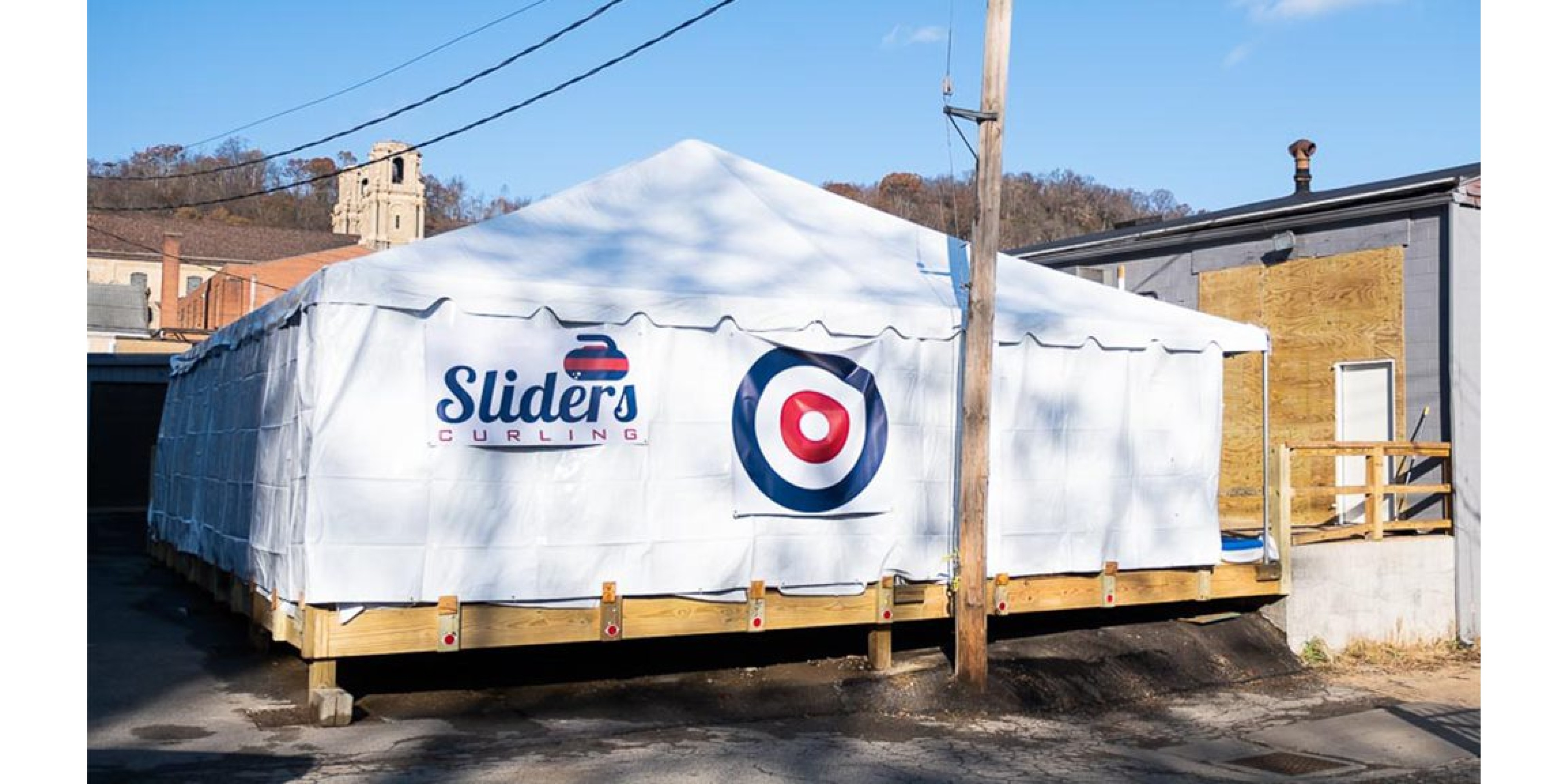 Lumberjax - Exterior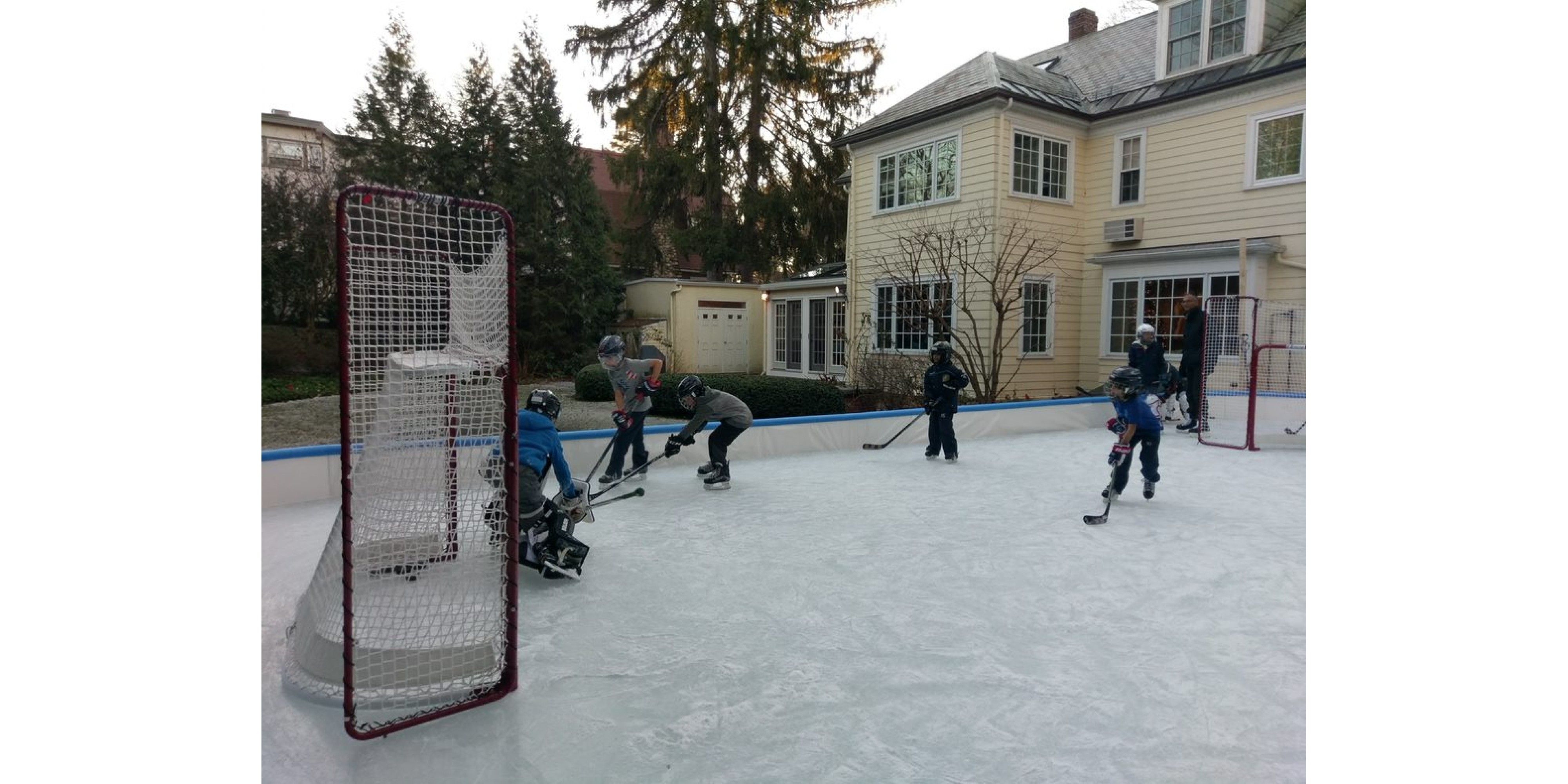 Winter Ice Hockey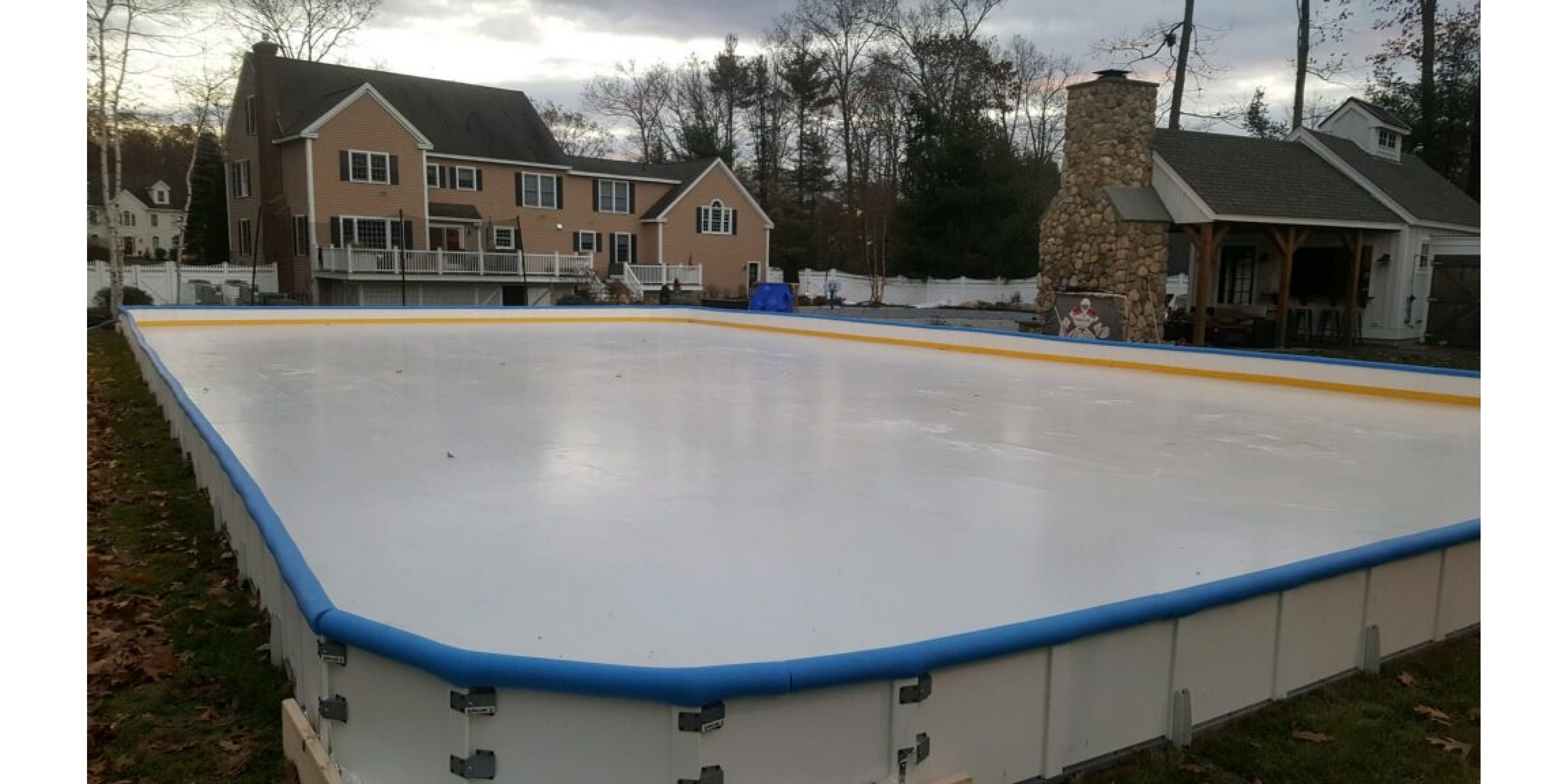 20 Inch Rink Board Setup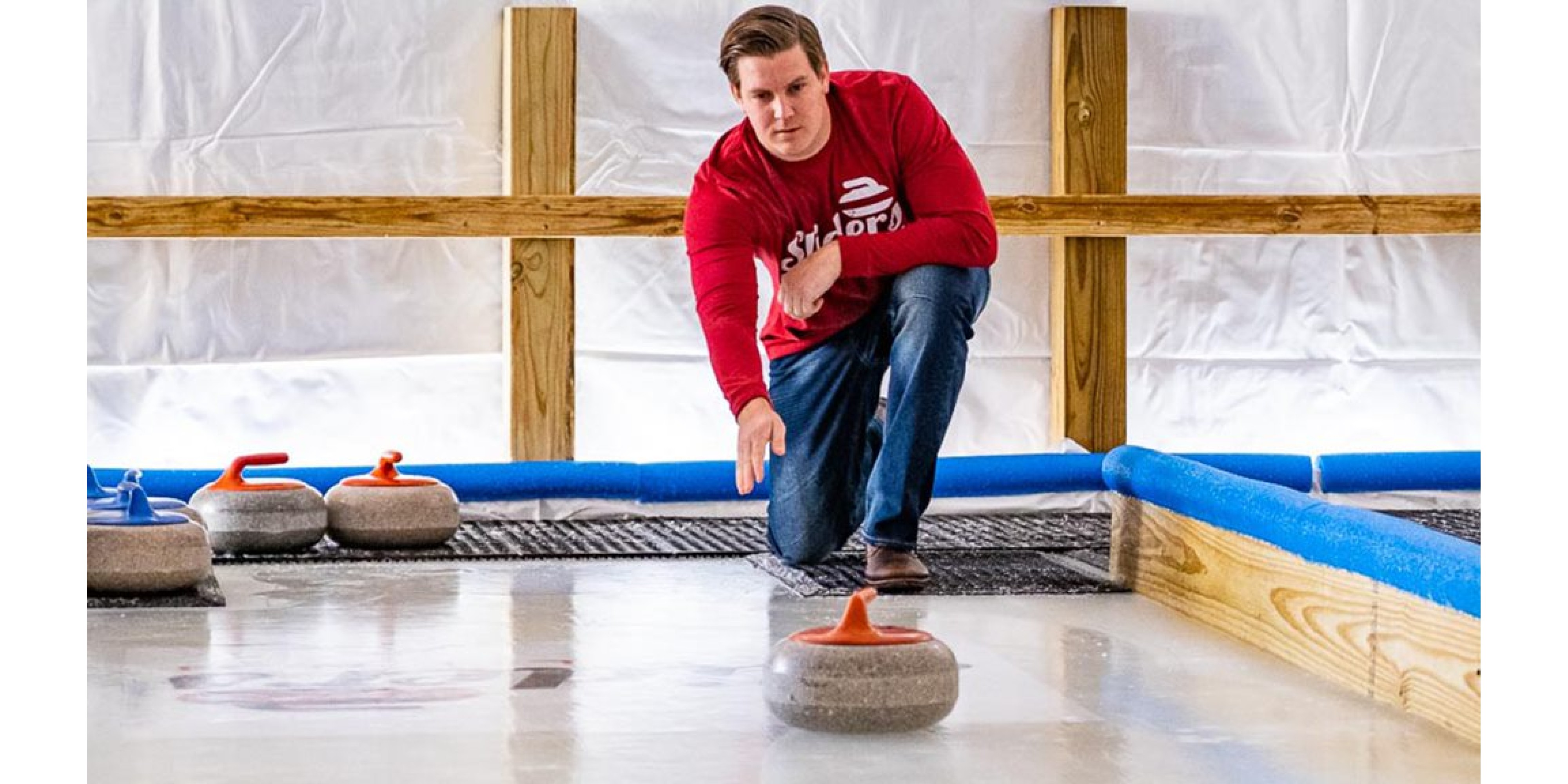 Lumberjax - Curling Rink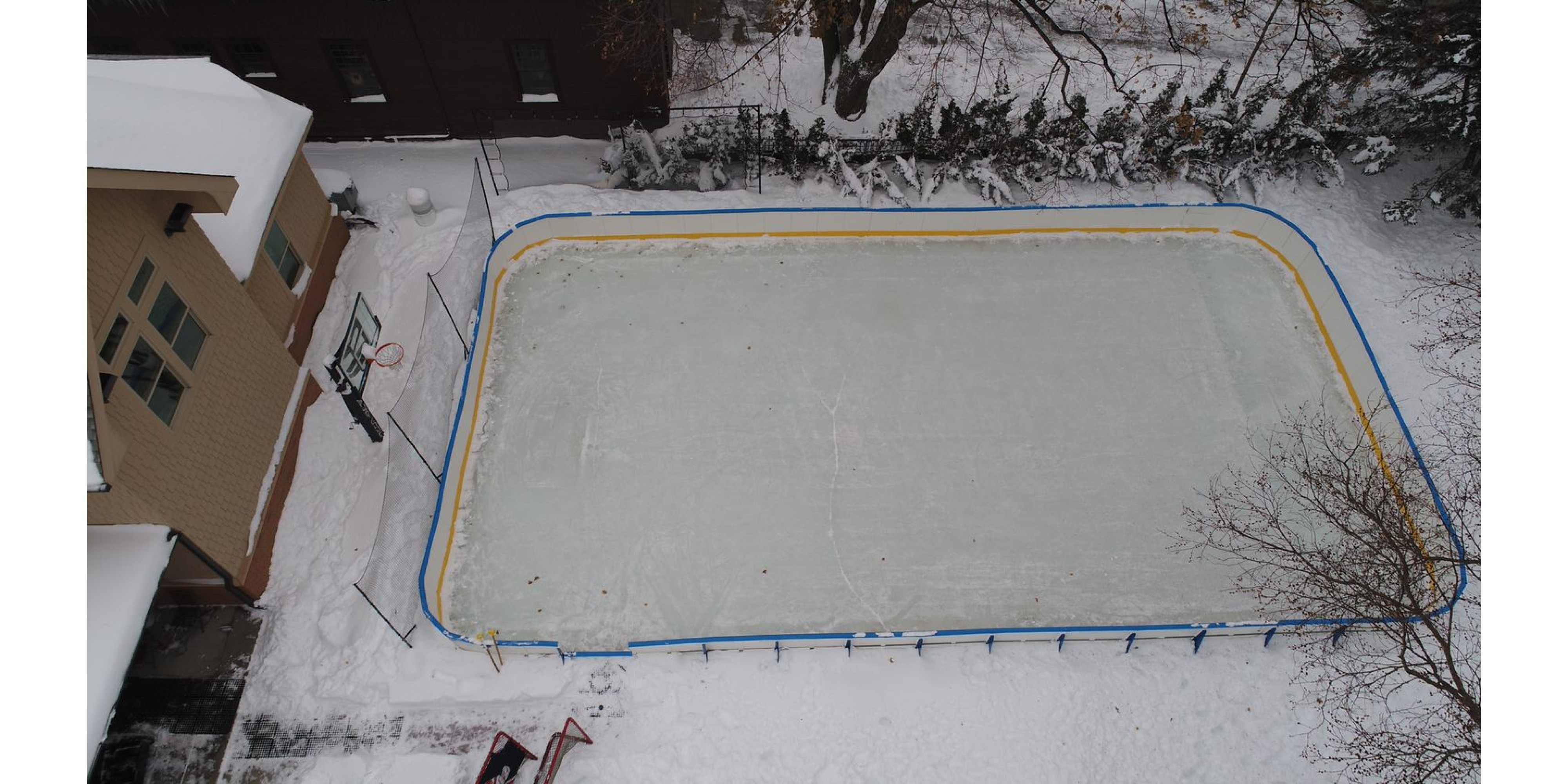 St Paul Minnesota Installation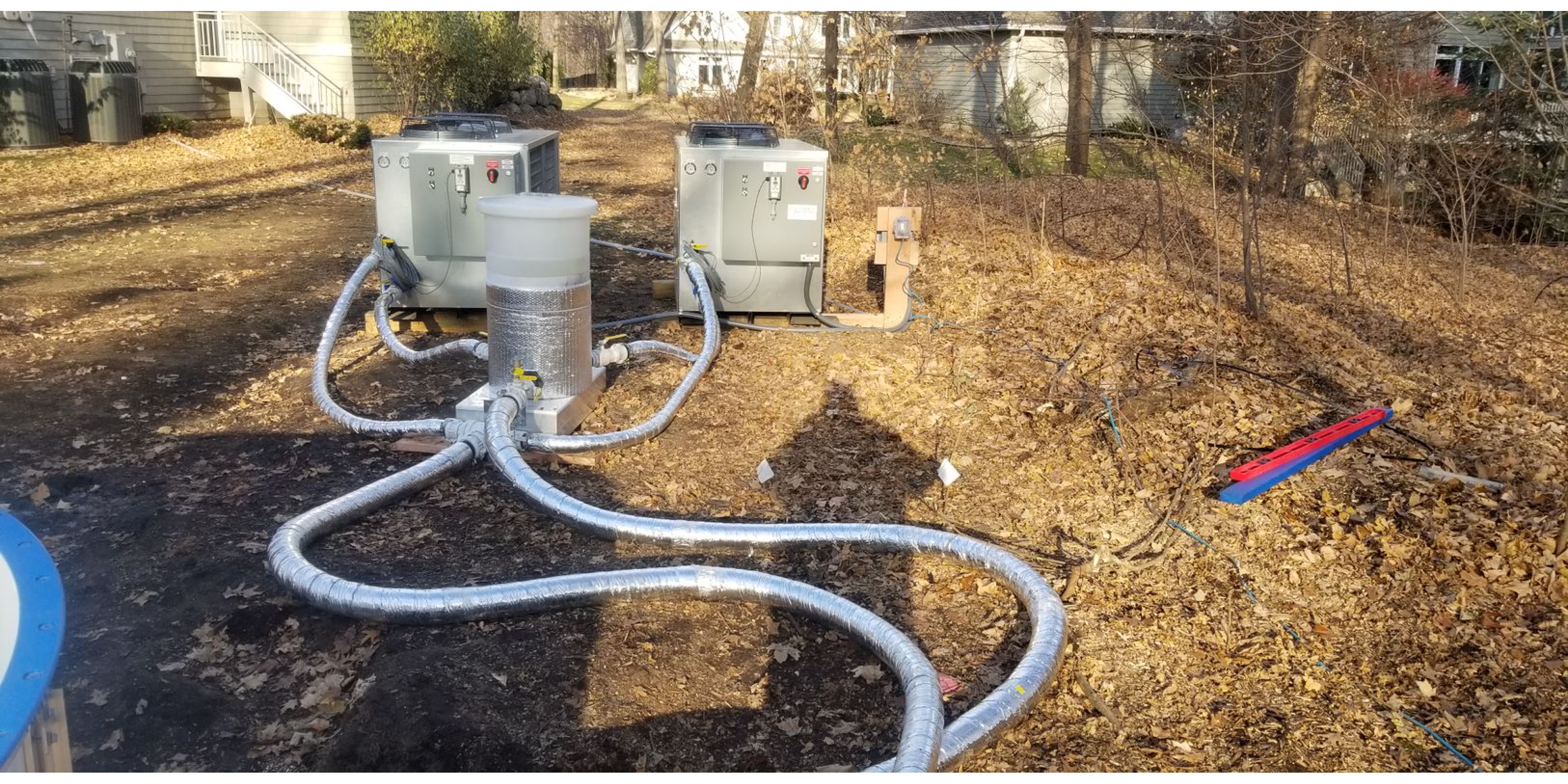 20 Ton Chiller Setup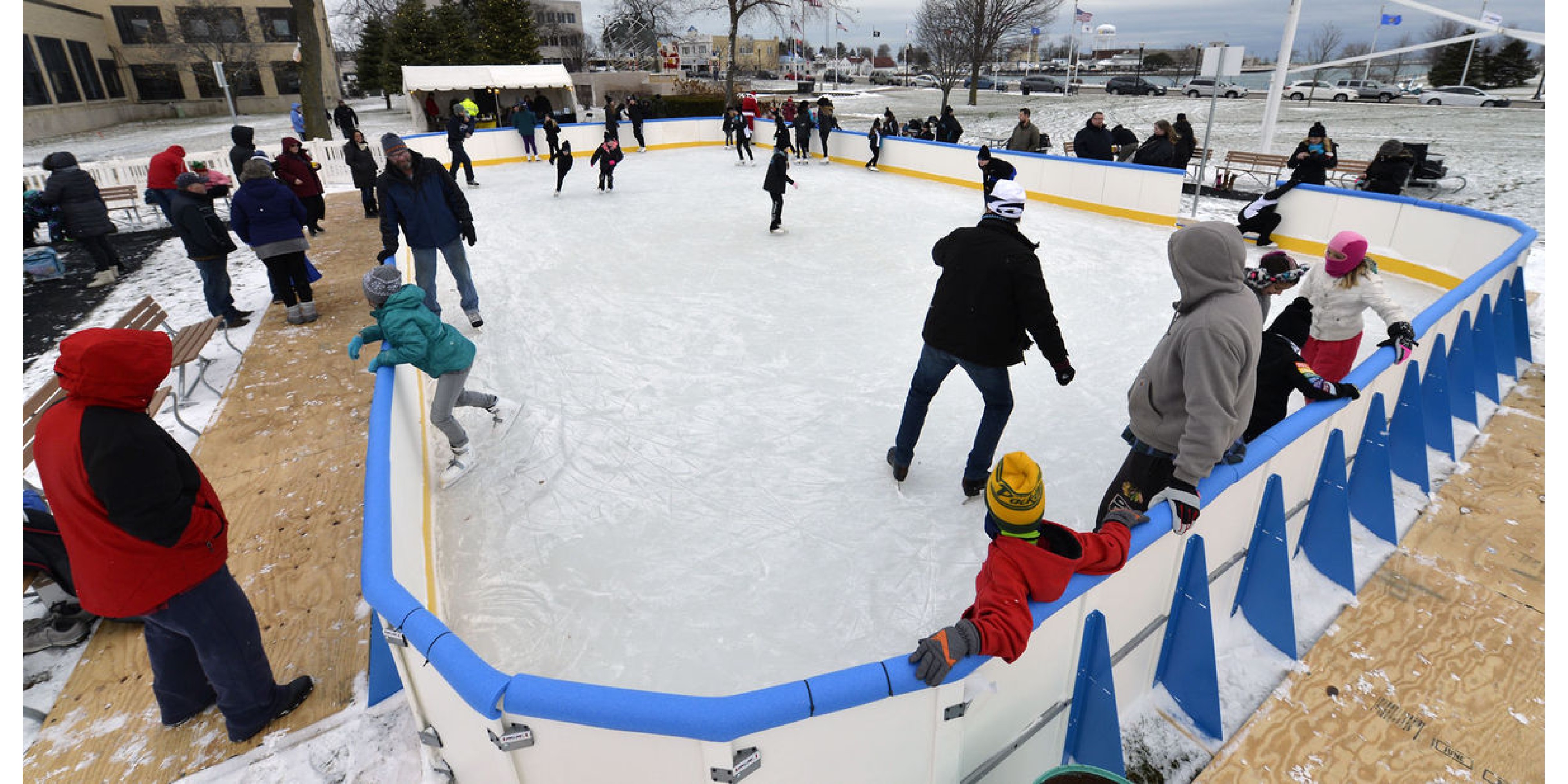 Kenosha City Hall
Sport Court Installation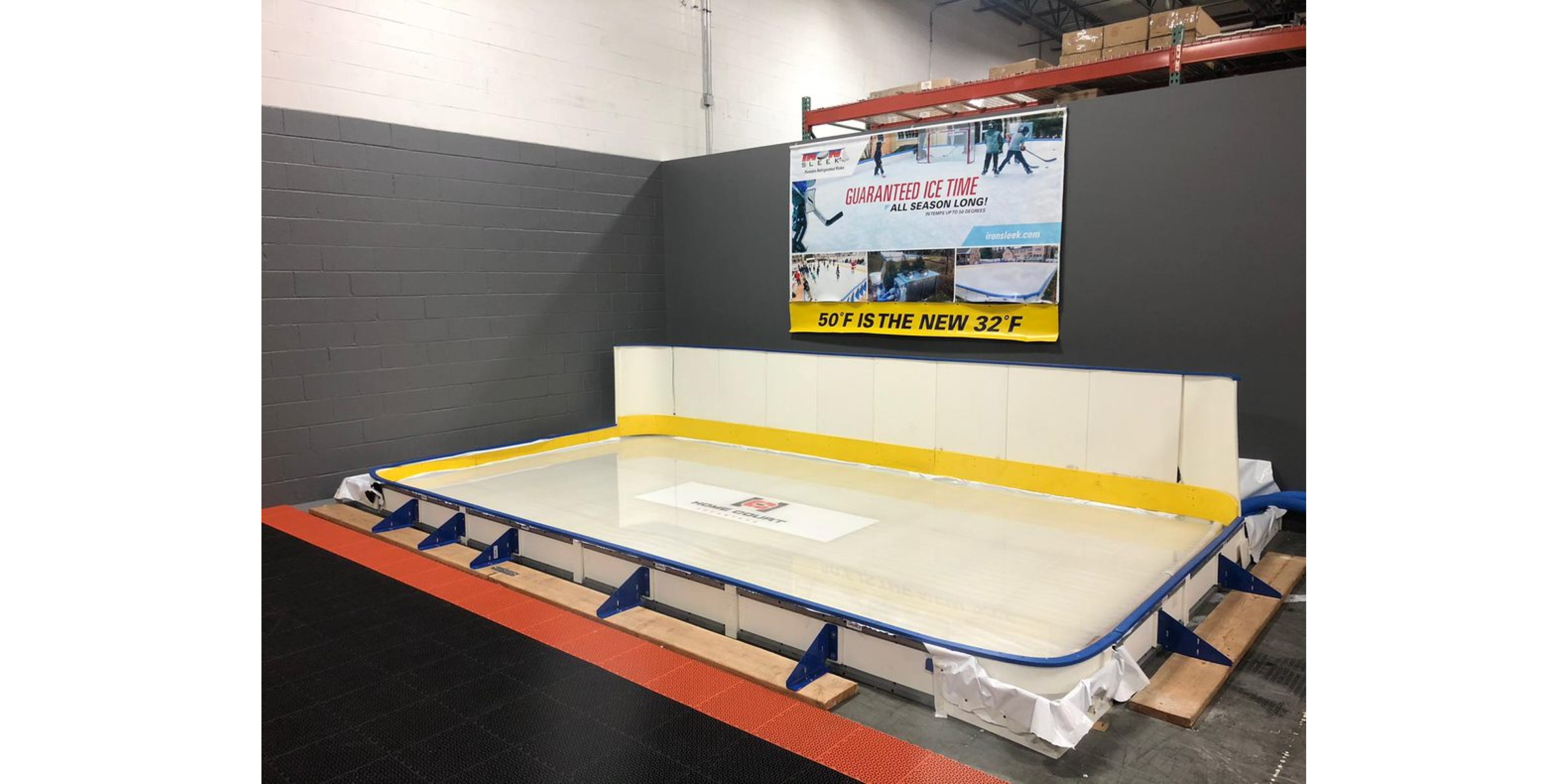 10' x 20' Indoor Mini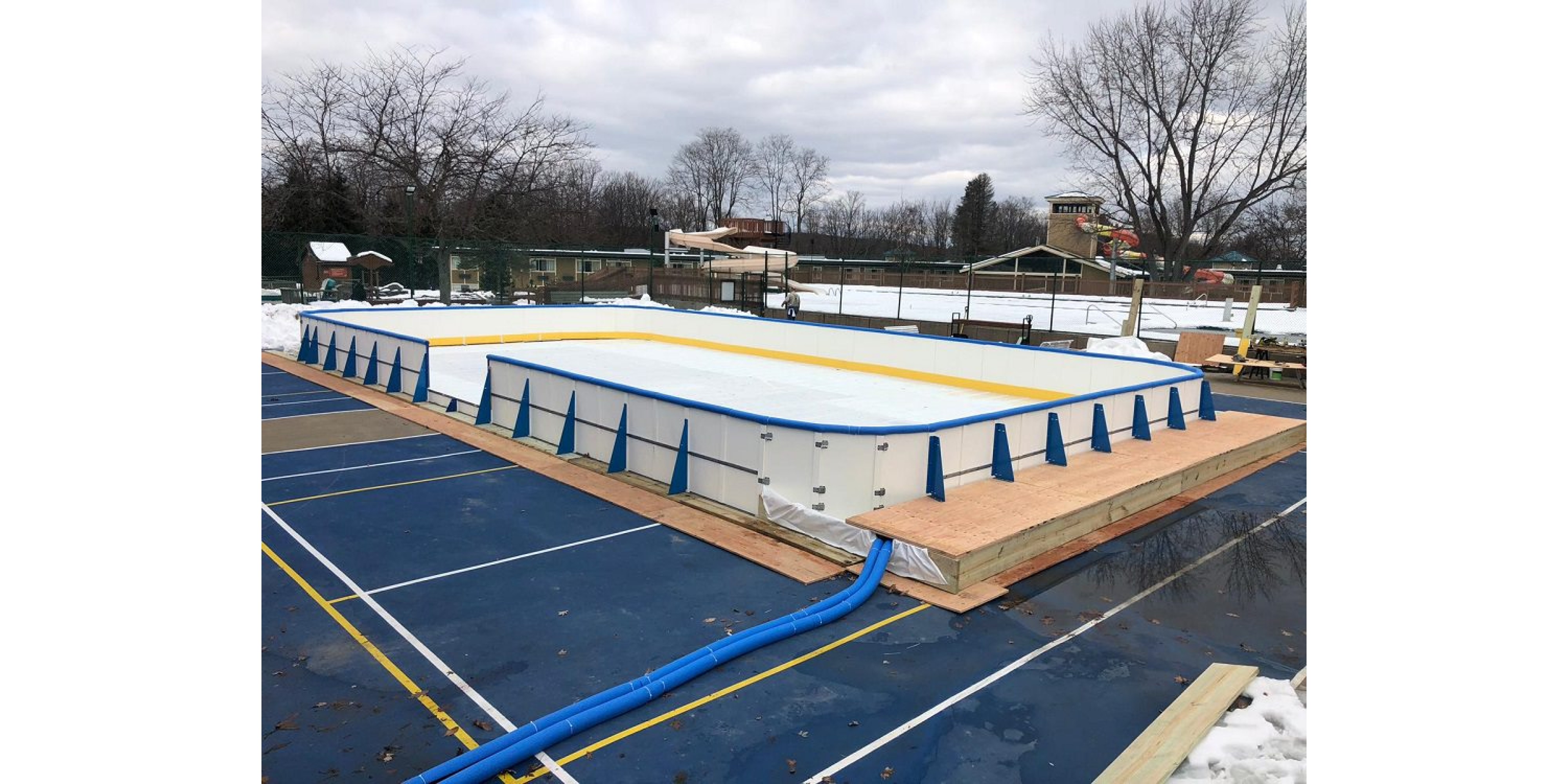 Rocking Horse - Refrigerated Rink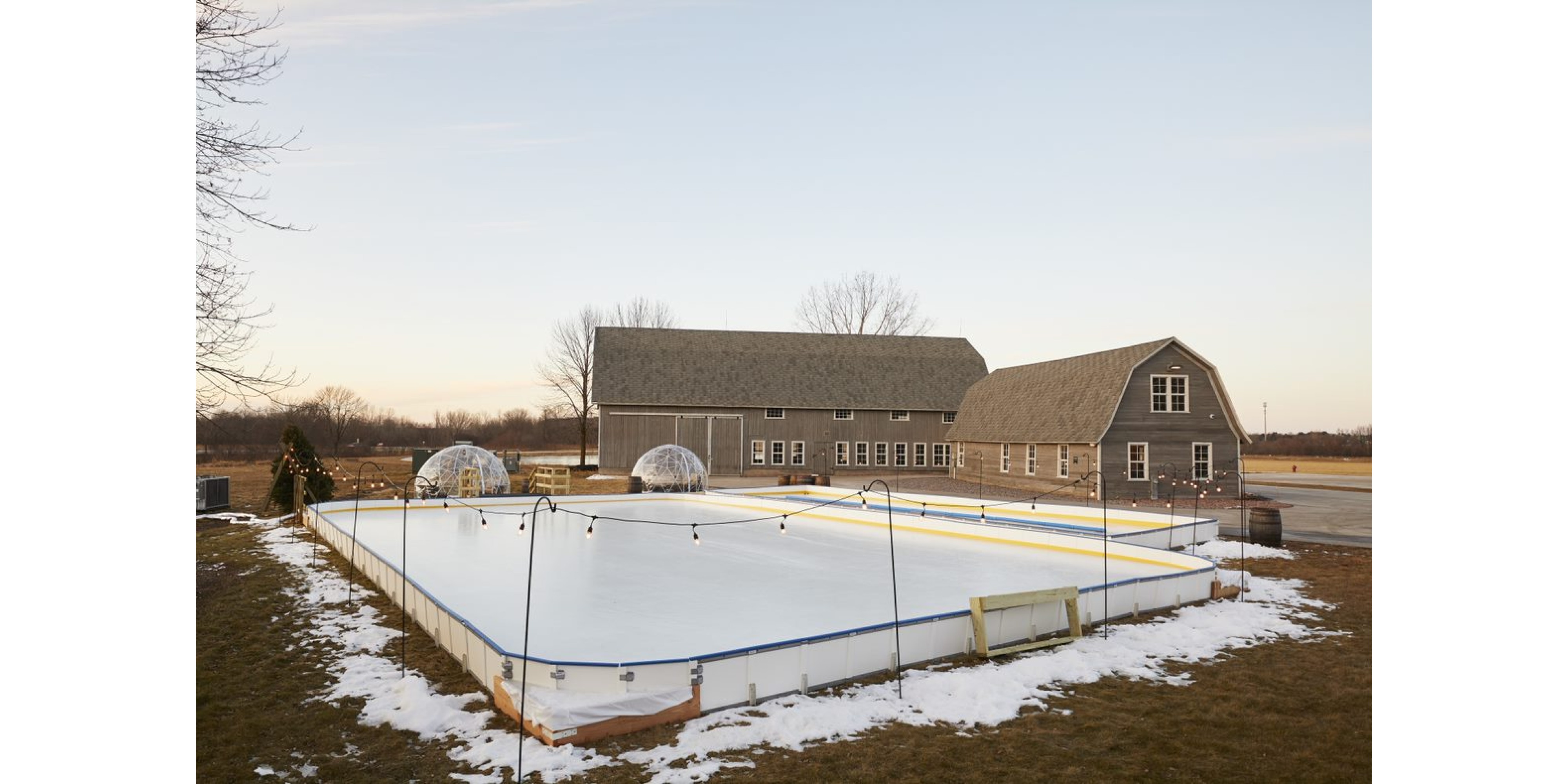 Country Club - Wisconsin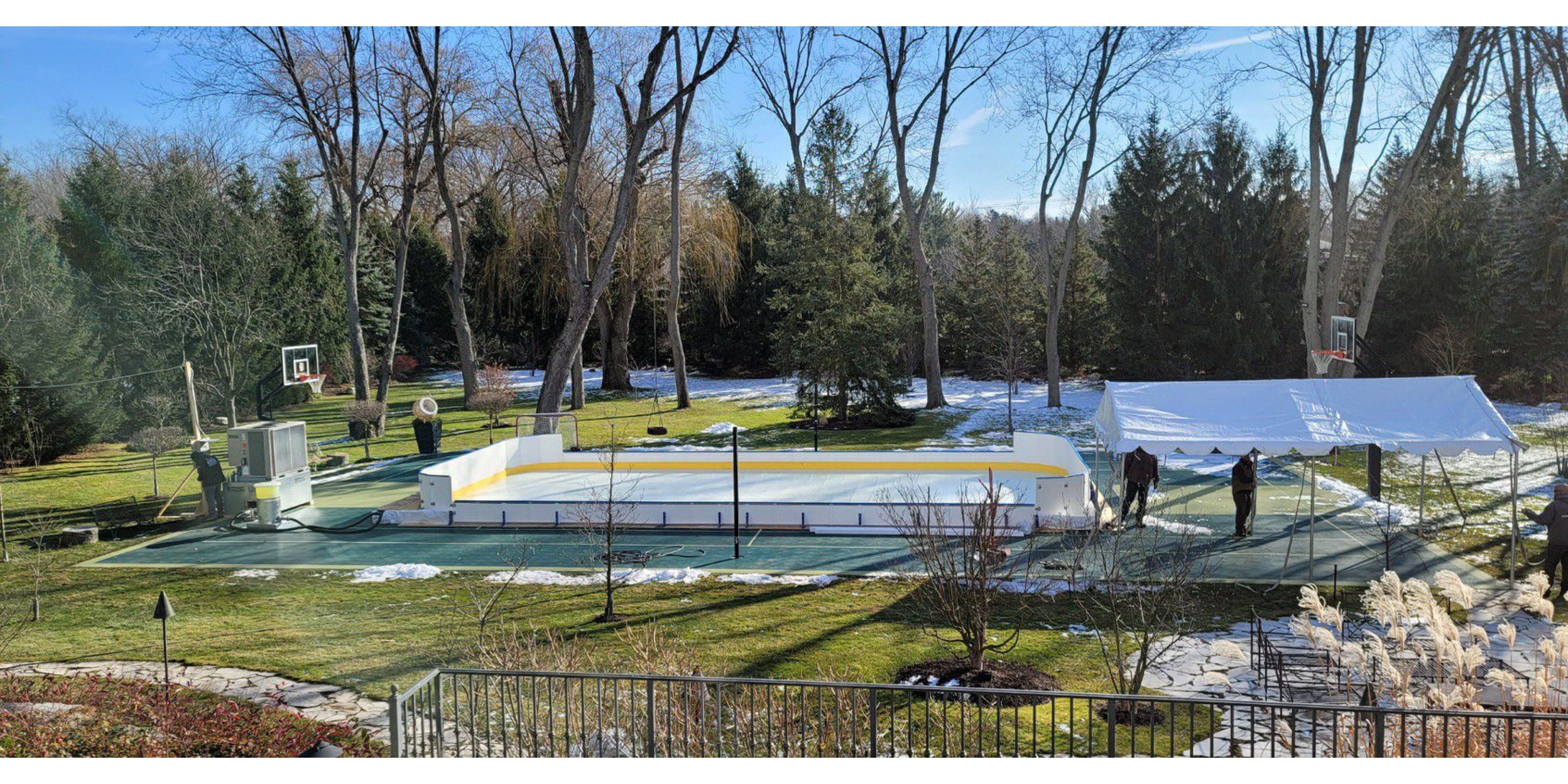 24' x 50' Kit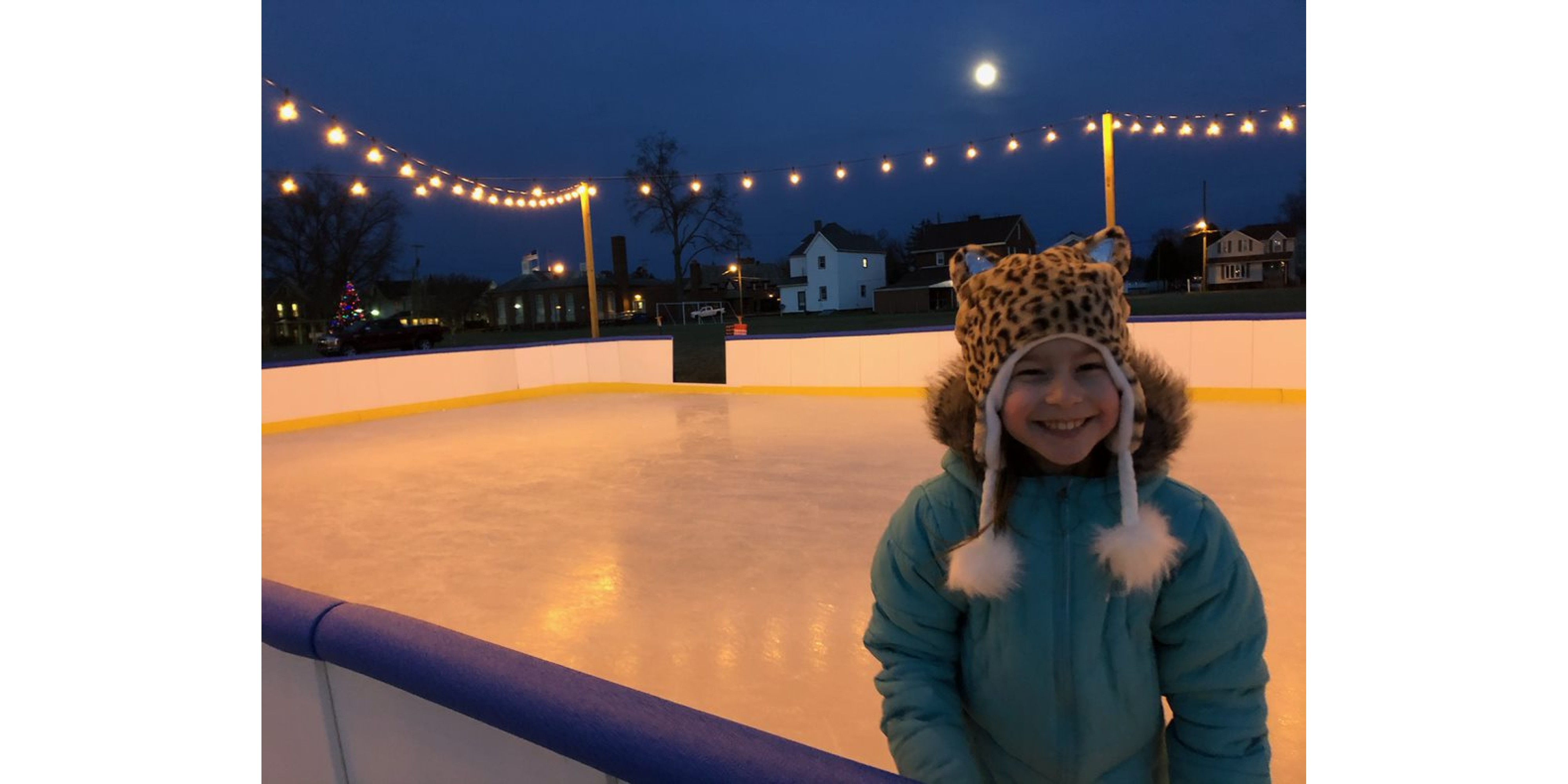 Louisville Ohio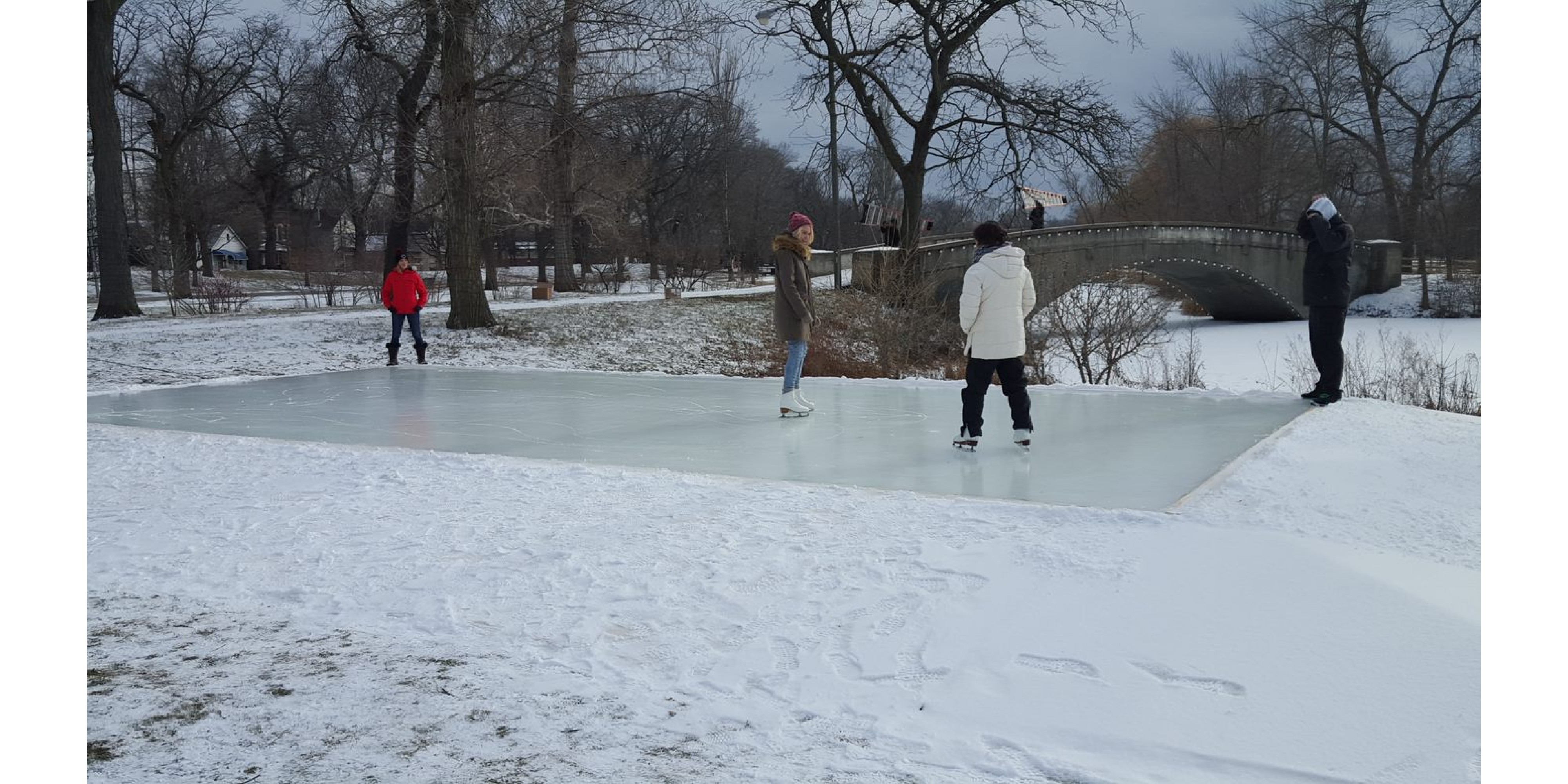 Movie Set Project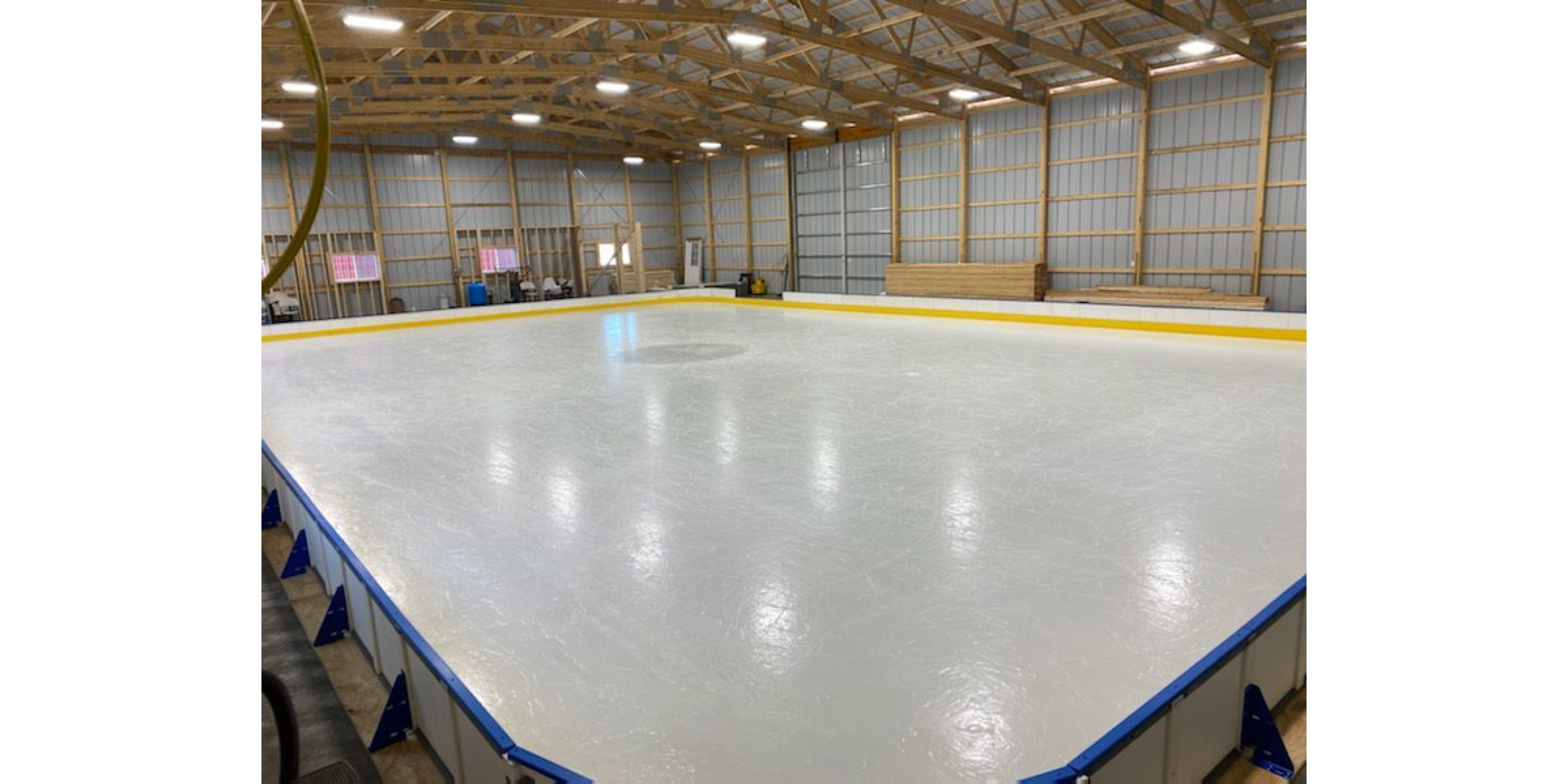 Barn Rink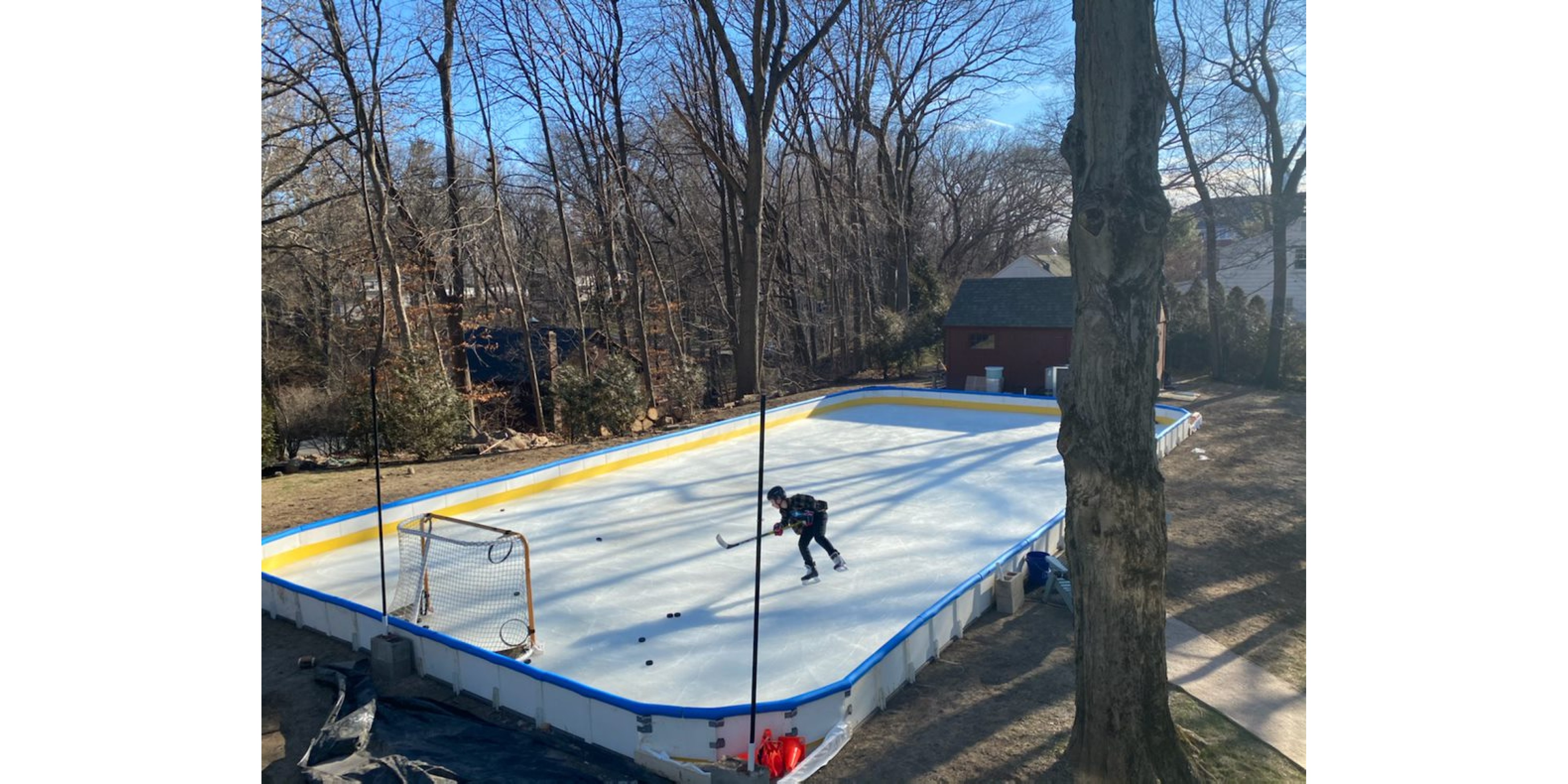 32' x 60' Kit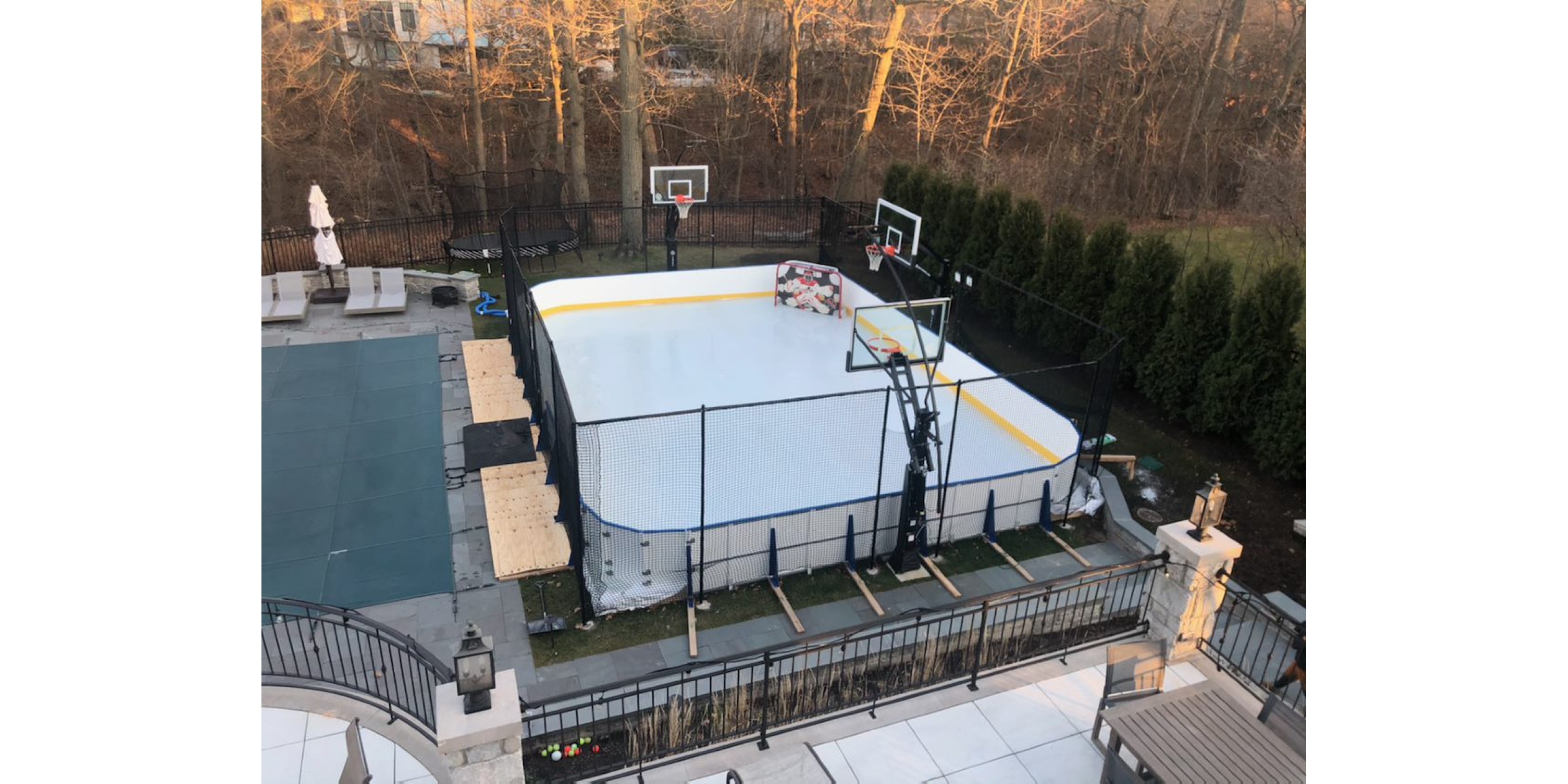 Highland Park Install
River St Joe Installation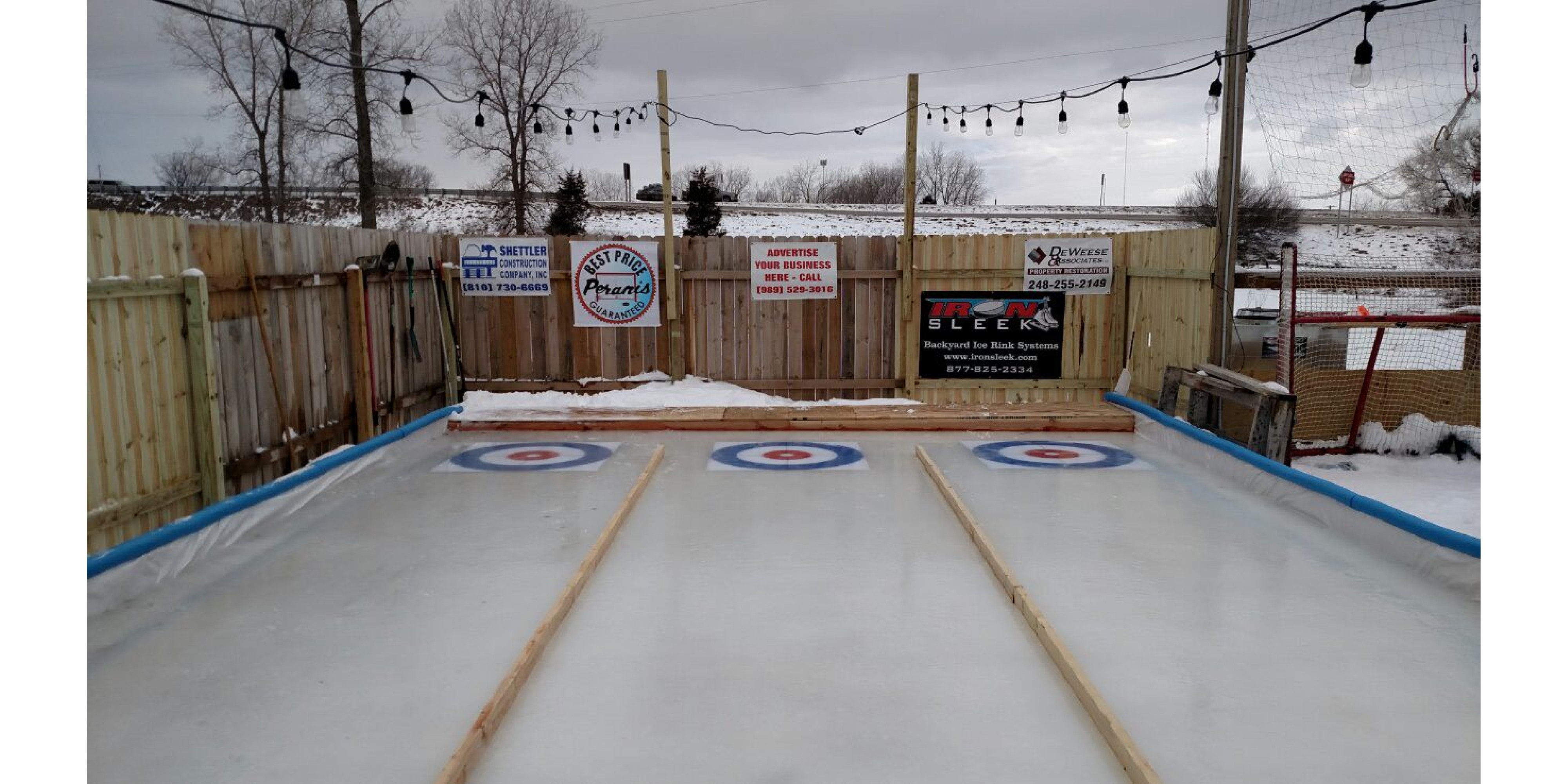 Barn Curling Lanes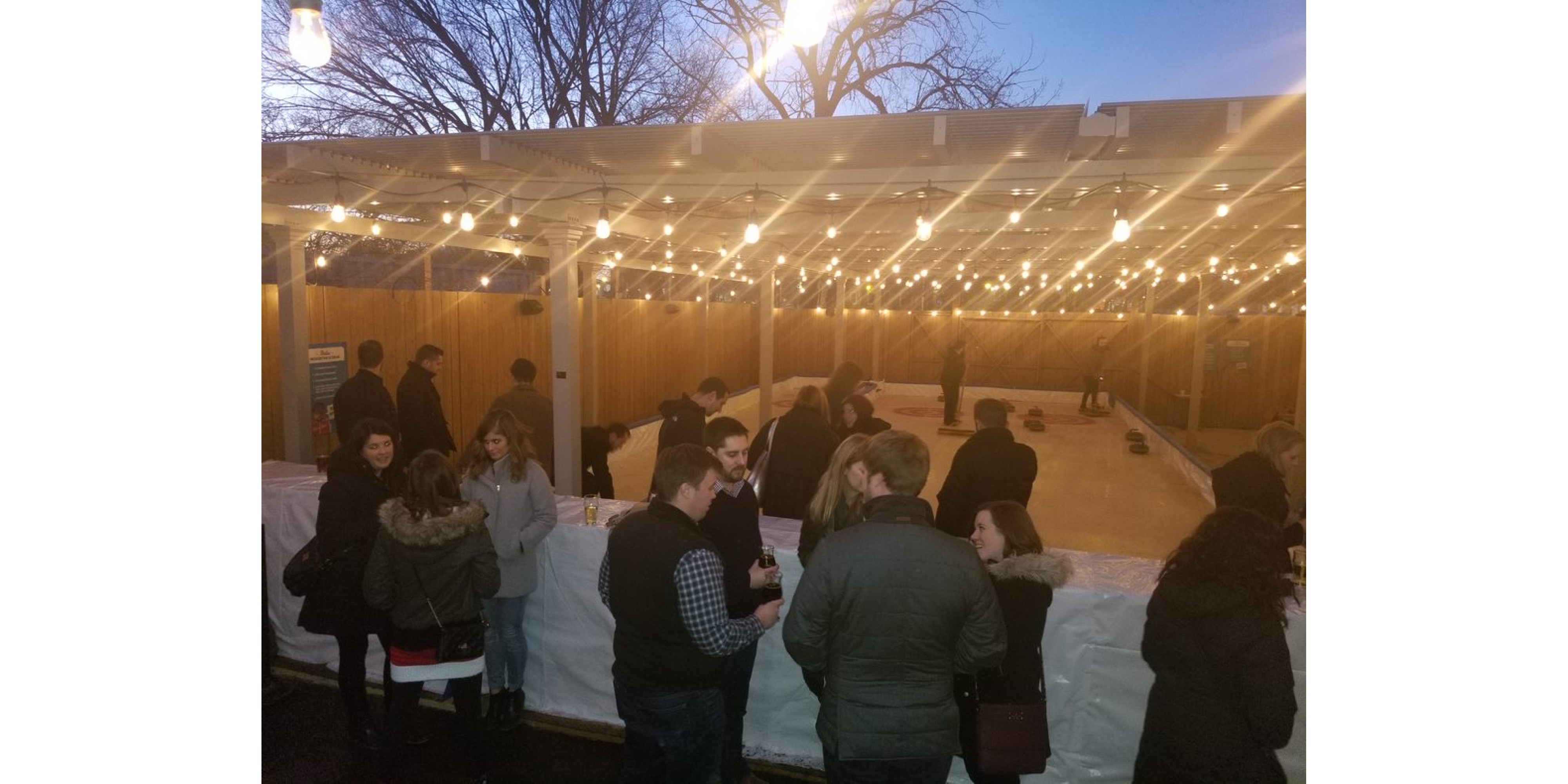 Kaiser Tiger Curling Rink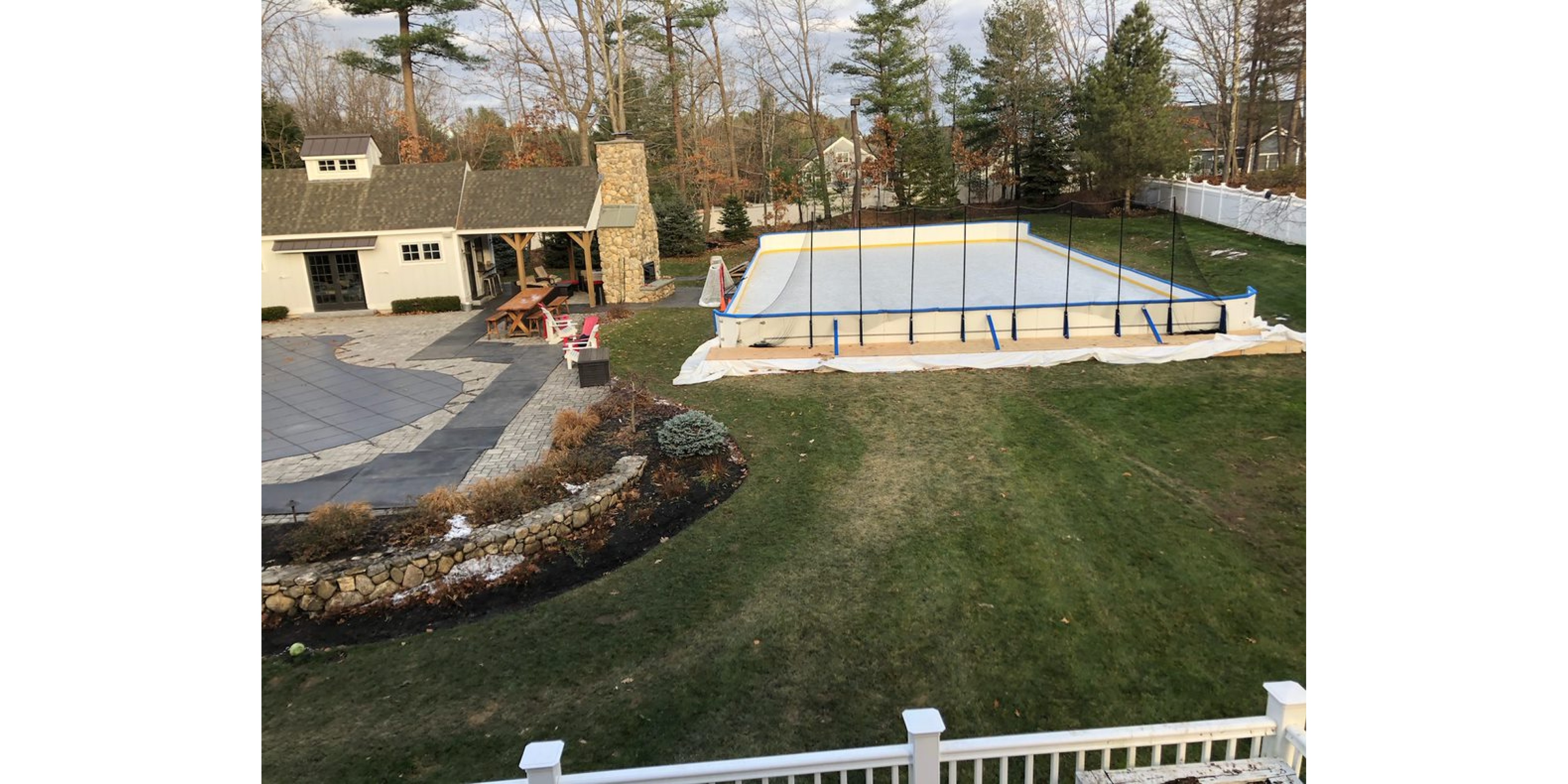 Refrigerated Rink Installation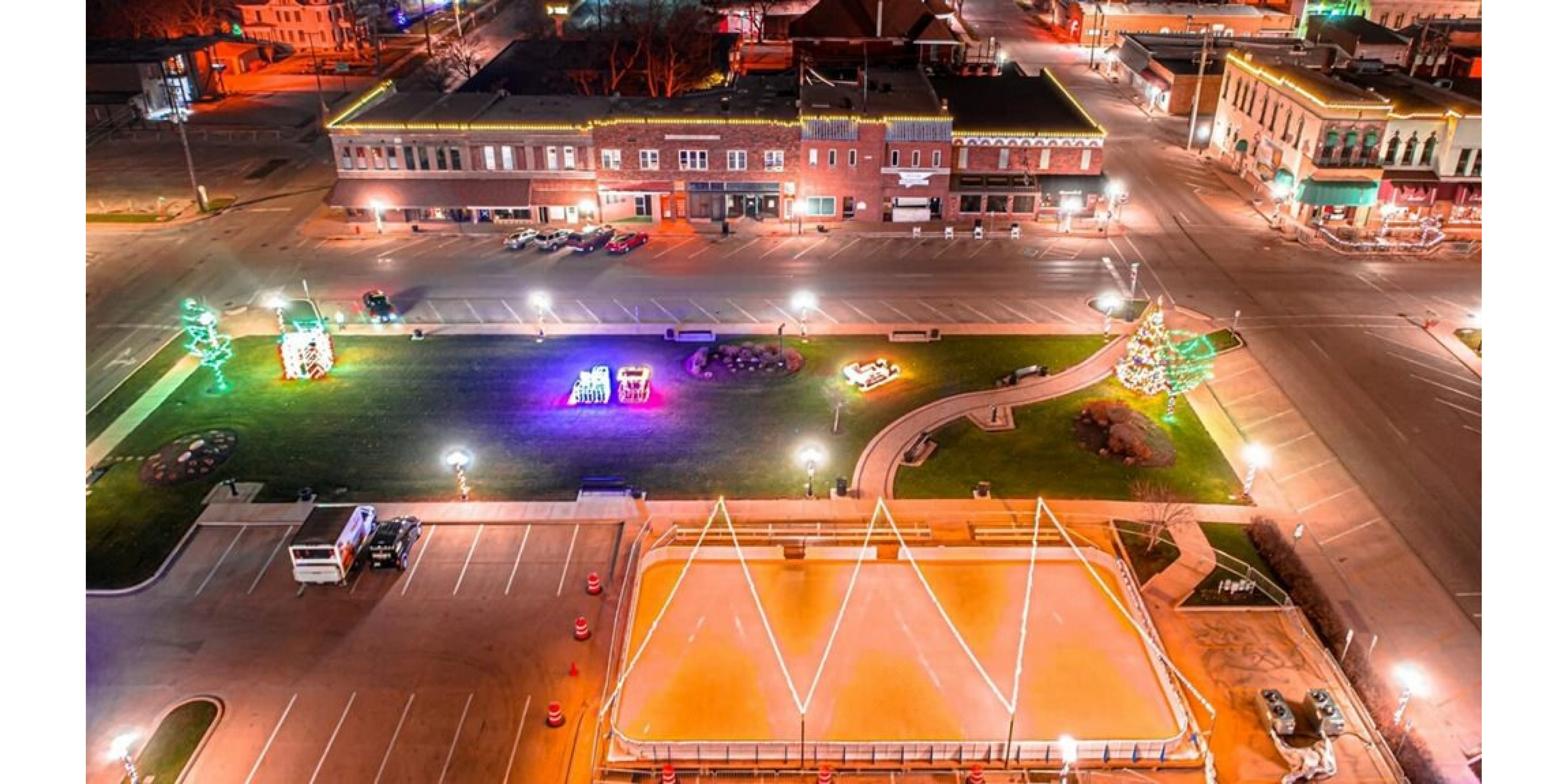 Winter Ice Rink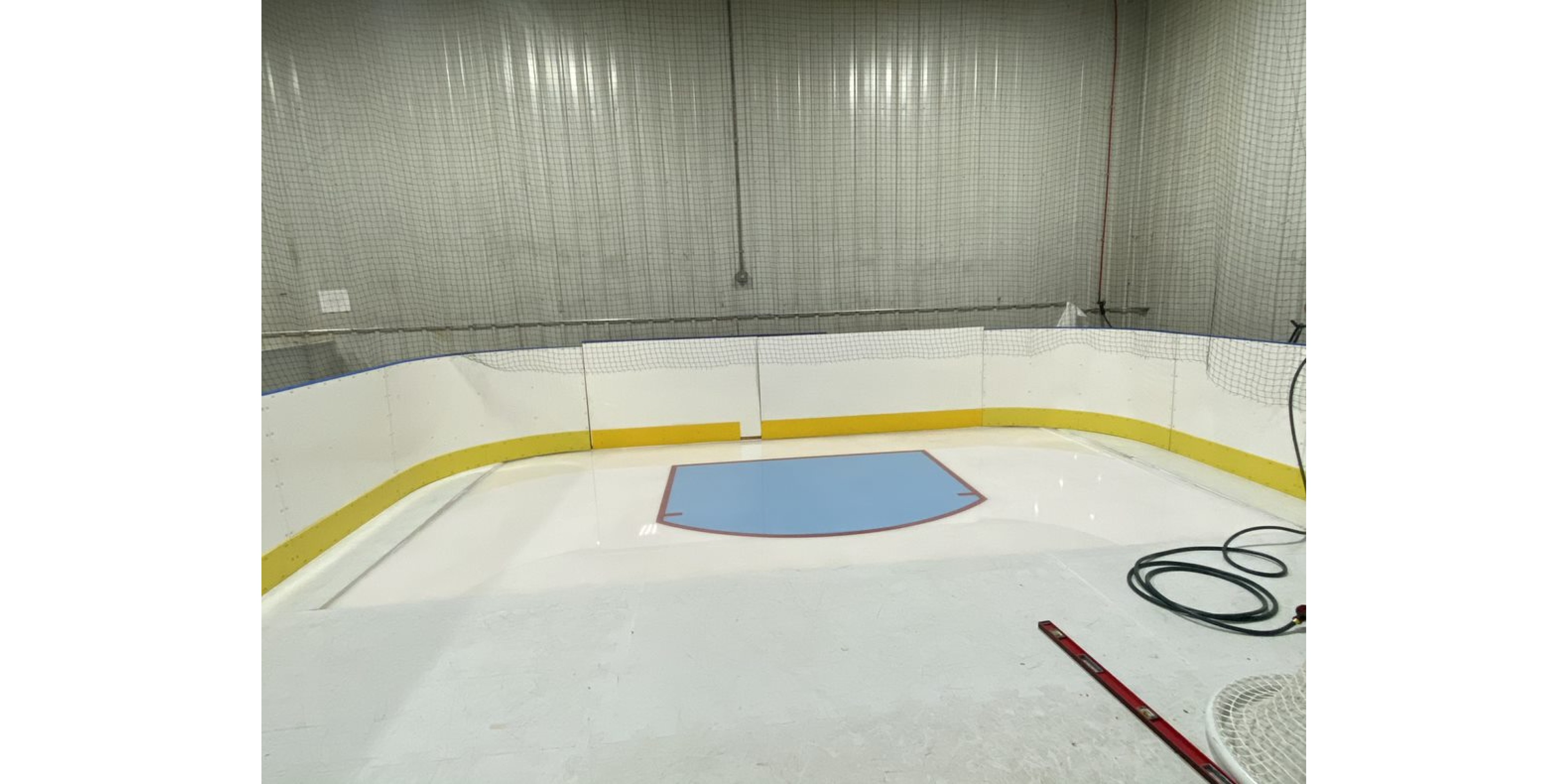 Goalie Trainer Project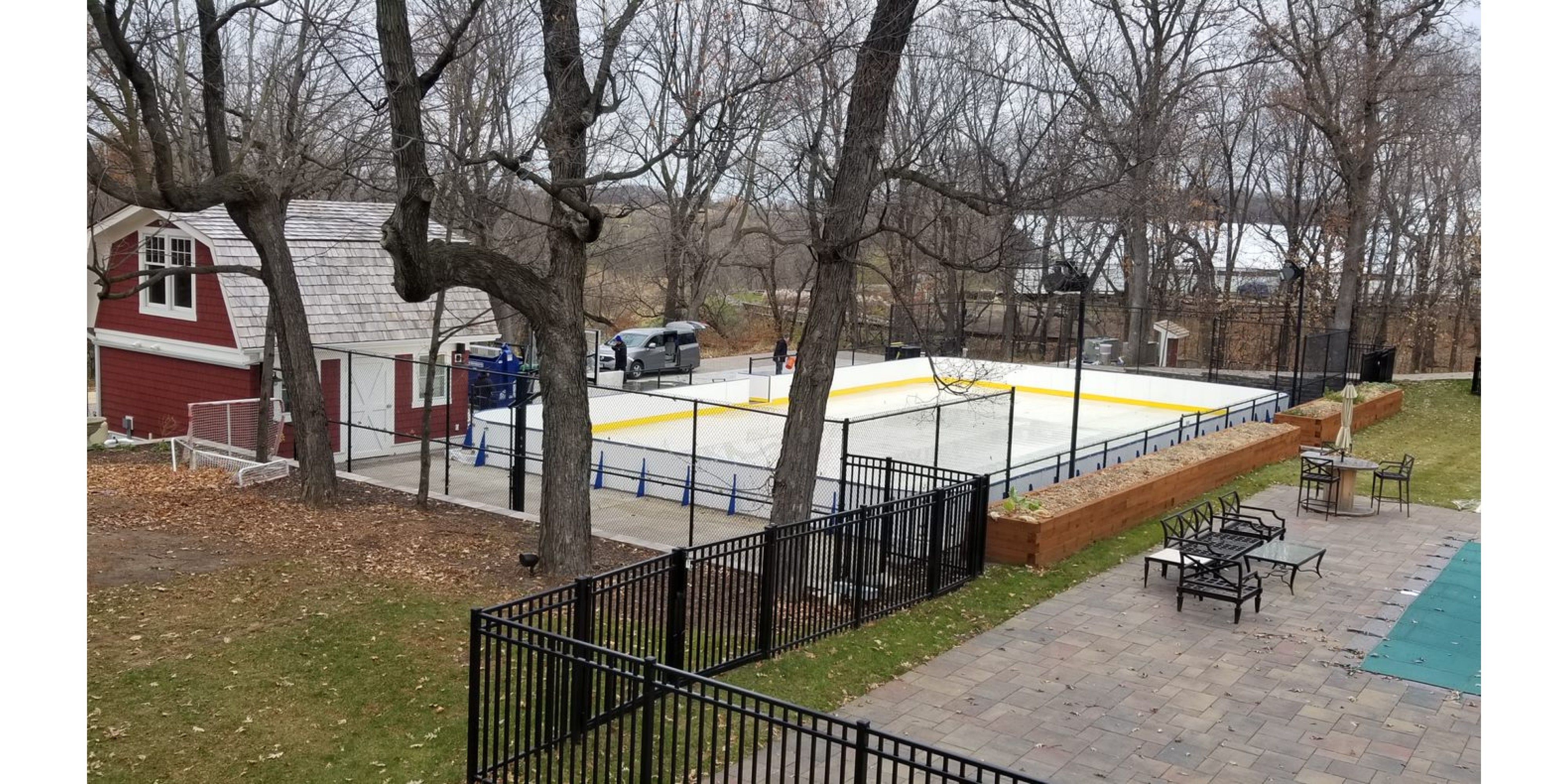 Tennis Court Install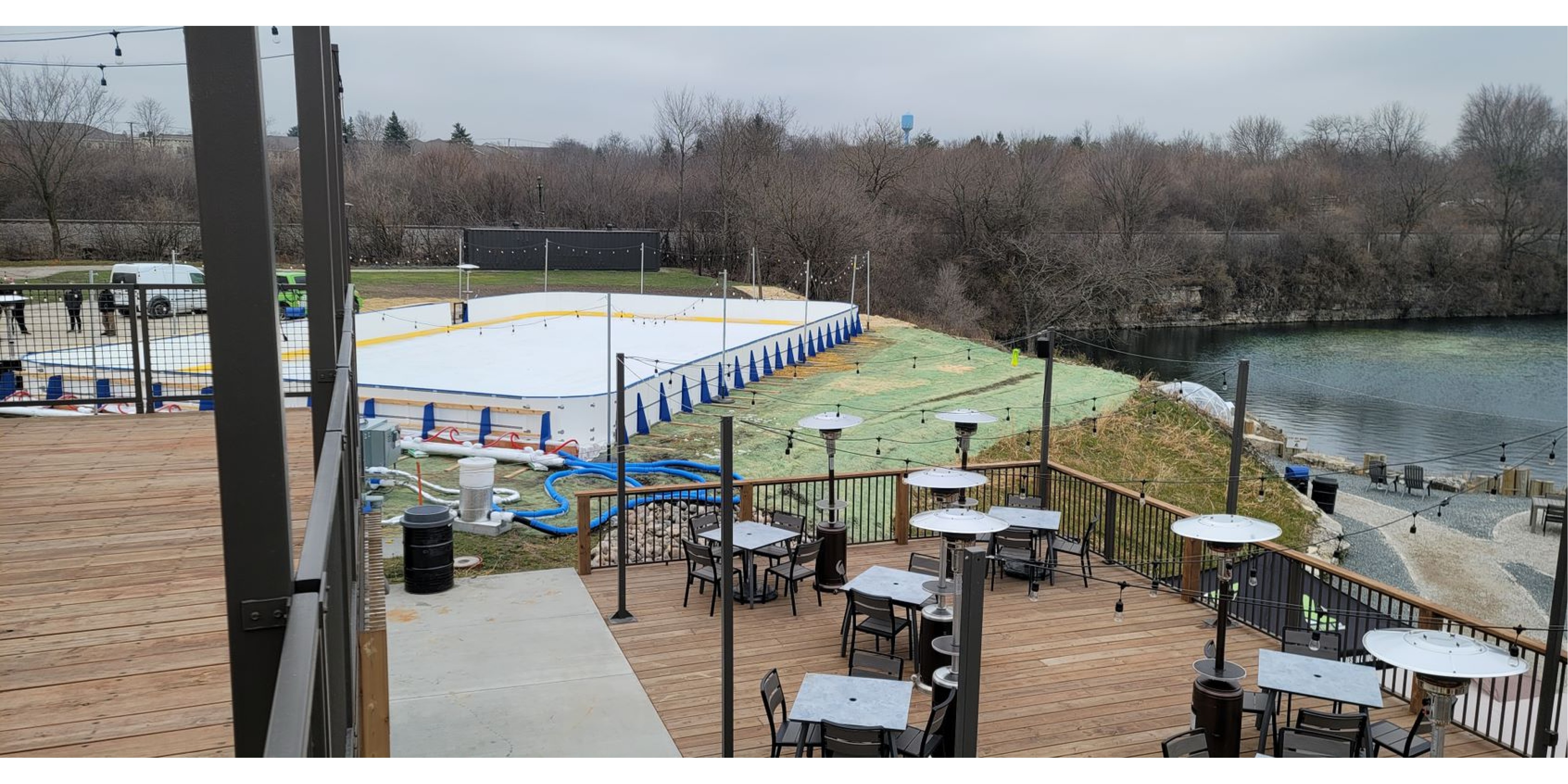 The Forge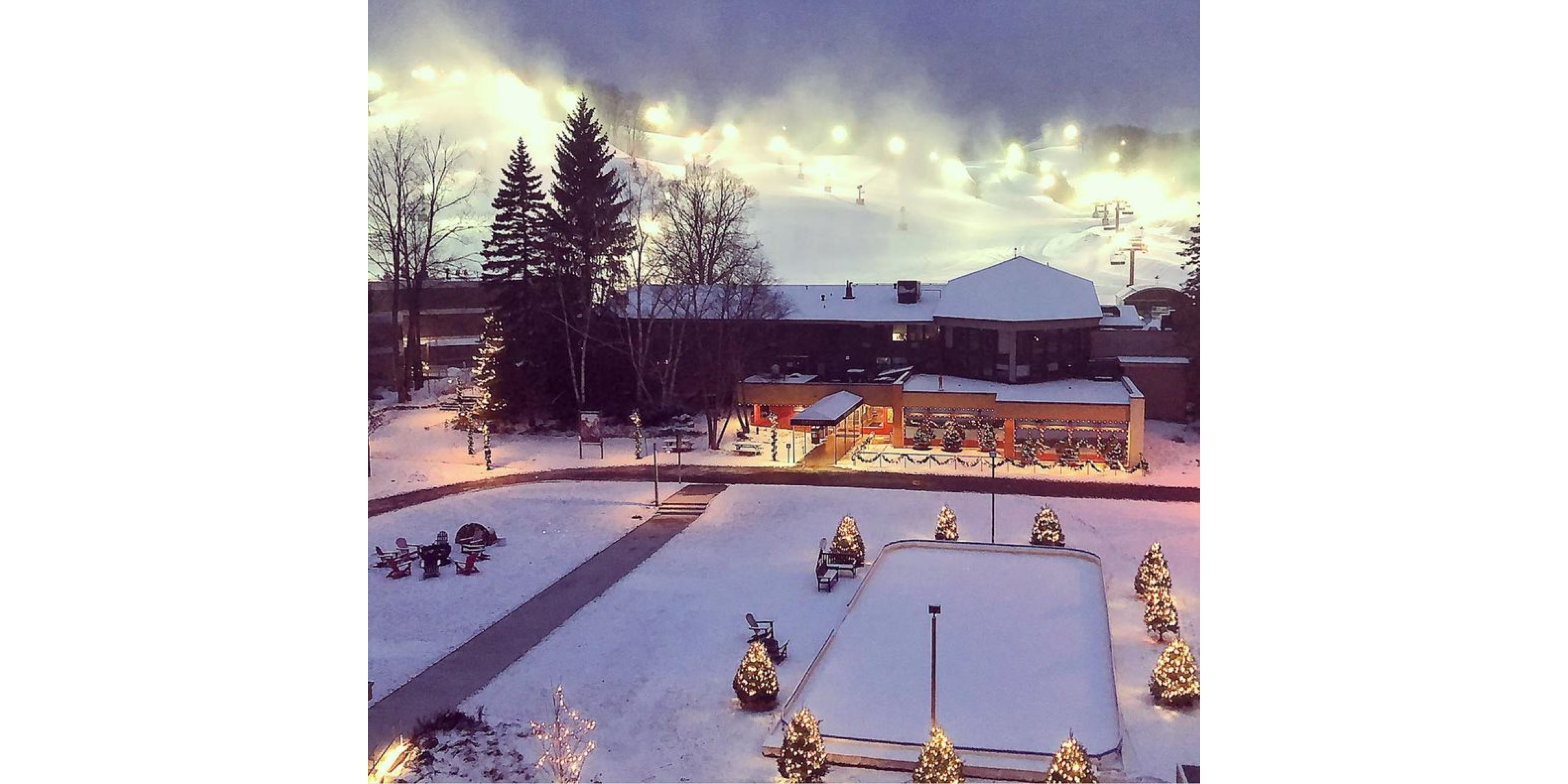 Crystal Mountain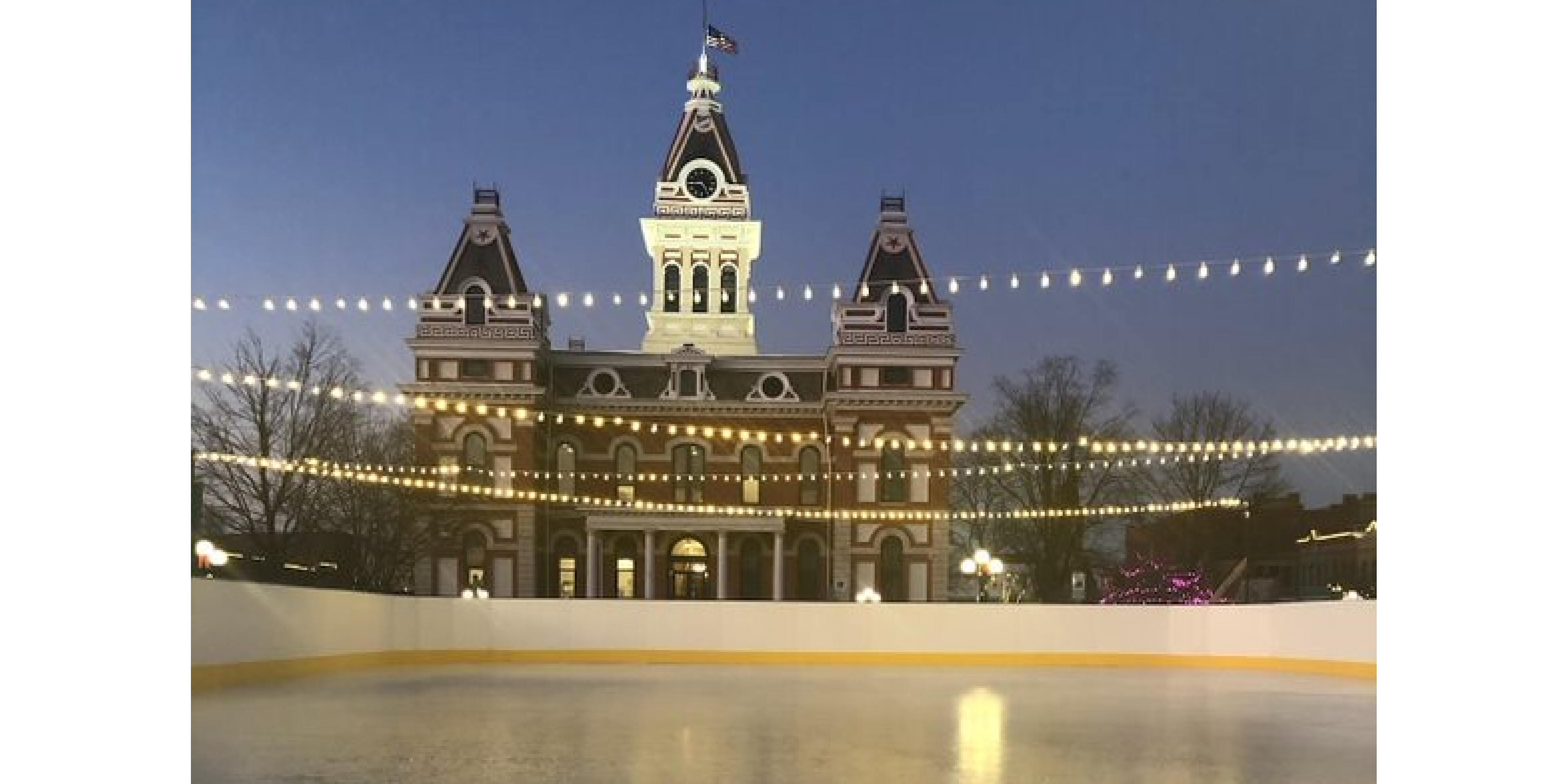 Pontiac Illinois
Iron Sleek's Refrigerated Ice Rinks are designed to hold ice longer than other ice rinks - as long as the temperature is below 50F, you will be able to use your Iron Sleek Refrigerated Ice Rink! If the temperature reaches above 50F, your Iron Sleek Refrigerated Rink system will easily recover once the temperature drops below 50F. Our rinks are built using a modular-board system, making your custom refrigerated rink expandable. You can start with your desired size and increase as needed!

OUR REFRIGERATED ICE RINKS ARE CONSTRUCTED USING A PORTABLE RINK SYSTEM
Our Refrigerated Rink Systems are portable - your ice rink can be easily disconnected and stored at the end of the skating season. With a portable rink system, there is no need to lay concrete or create a permanent foundation, you can continue to use your rink site space as normal. A typical Refrigerated Rink System is comprised of a chiller, refrigerated mats, manifold box, and a rink frame constructed from rink boards. Iron Sleek poly-steel rink boards are crafted specifically for refrigerated rink enclosures.
At the end of the winter season, everything is easily disconnected and stored. Iron Sleek's mechanical engineers design your refrigerated rink to your specifications, making set-up, take-down, and storage a breeze. Our team at Iron Sleek can handle the take-down and storage process ourselves, or if you are a DIYer, we can supply you with all the necessary tools to do it yourself. Once skating season rolls around, you will have your Iron Sleek outdoor refrigerated ice rink ready to go, built to your specs!
HOW DOES A REFRIGERATED ICE RINK WORK?
Water freezes at 32F - other chemicals can have a lower freezing point. Iron Sleek's refrigerated rinks take advantage of this fact by using liquid glycol (better known as anti-freeze). The glycol is chilled to 14F and pumped through mats that sit below the ice rink surface. The mats are then sprayed with water, causing the water surrounding the mats to freeze.
A temperature sensor connected to a thermostat is embedded in the ice to control the temperature. The chiller will only run as needed, providing excellent ice quality and saving you money on your electric bill.
WHAT ARE THE REQUIREMENTS FOR A REFRIGERATED ICE RINK?
There are 2 main requirements to install a refrigerated ice rink - a flat surface and electrical power. While Iron Sleek can install your refrigerated rink, surface preparation and electrical connections are the client's responsibility. Iron Sleek's project managers and mechanical engineers are happy to consult throughout this process to ensure that everything goes smoothly.
FLAT, LEVEL SURFACE - Level within 2" across the entire rink area. If you plan to install your Iron Sleek Refrigerated Ice Rink on a patio or sport court, there is a good chance that you surface is already level enough. If your surface requires leveling, it is important to ensure that your surface is adequately prepared. Using a laser leveler is the safest and most efficient way to achieve this. If you are unsure about this process, consulting a construction professional is your best bet.
The most common way to level your surface for an install is to hire a skid-steer operator. For reference, an excavation for a 32' x 60' rink could cost anywhere from $800 - $2000. Standard skid-steers will require a 6' opening to get into your yard. There are also special skid-steers that only require a 3' opening.
Other options for a creating a level surface include building a platform or spreading sand. Spreading sand can be a mess but may be the only available option depending on the project. Building a platform can be tedious and expensive, but when done correctly, are a great option. When building a platform, it is critical that the platform is rigid enough so that the ice does not shatter when skated on. Platforms are a great way to build a rink over your pool.
ELECTRICAL CONNECTIONS - Having the correct electrical connections are necessary to power the chiller. For reference, a 20' x 40' refrigerated ice rink will require a minimum of 60 amps at 220-240V single phase. This is the same type of power used for residential AC or residential ovens. Larger rinks will require more current. We can assist in helping determine the power requirement for your ice rink. For commercial applications, 3 phase at 480 volts will greatly reduce your amperage demand for wiring.
WHAT DOES THE INSTALLATION PROCESS LOOK LIKE?
Planning is very important when it comes to installing your Iron Sleek Refrigerated Ice Rink. If you are upgrading from a standard backyard rink to a refrigerated rink, it is important to understand that designing and installing a custom refrigerated rink will take time and planning. Similar to installing a pool, refrigerated rinks are custom projects. Rink mats are custom made, power will need to be supplied to code, the chiller will need to be placed, and you may need decking or excavation.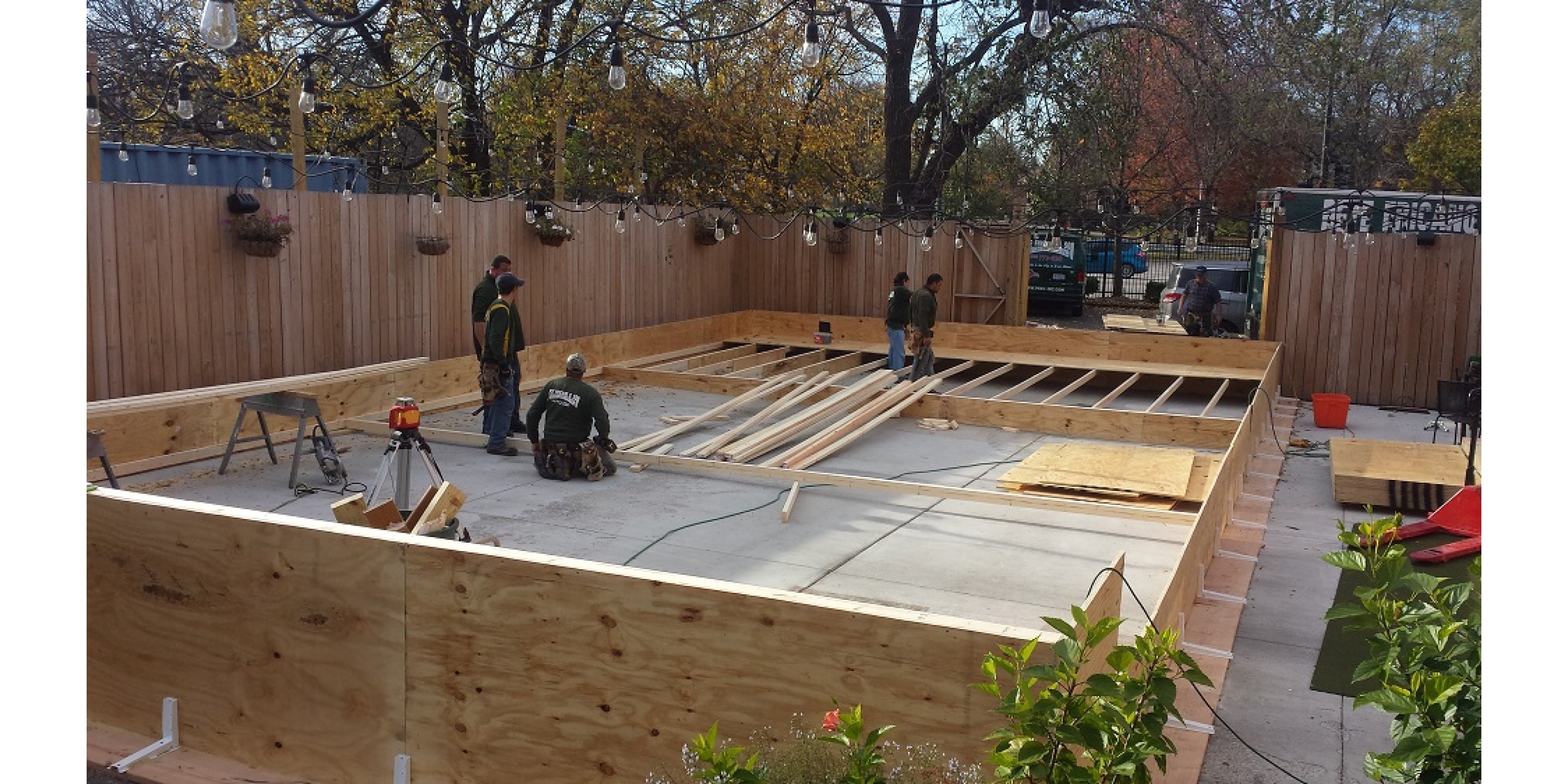 Decking Leveling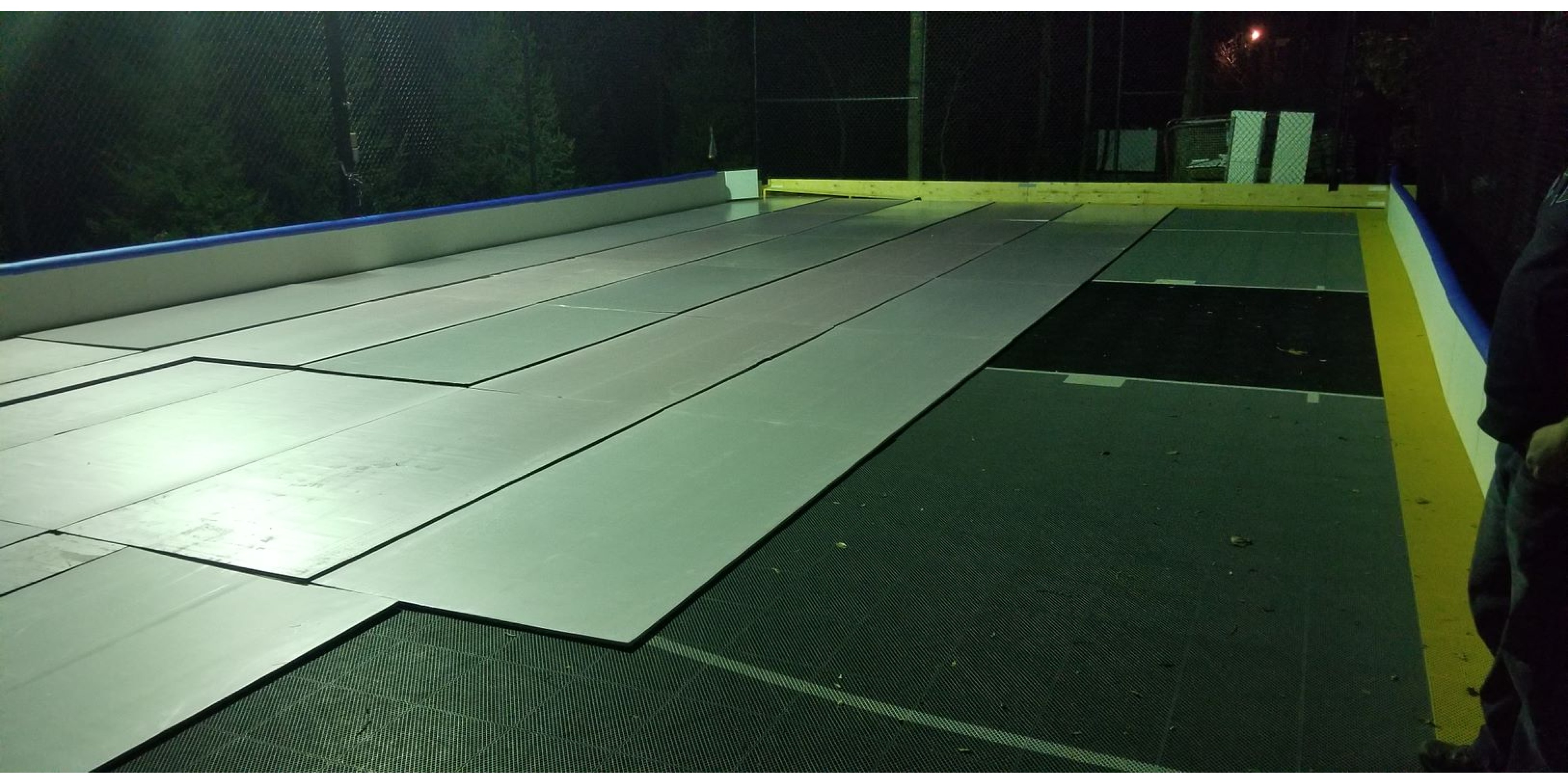 Rink Insulation Leveling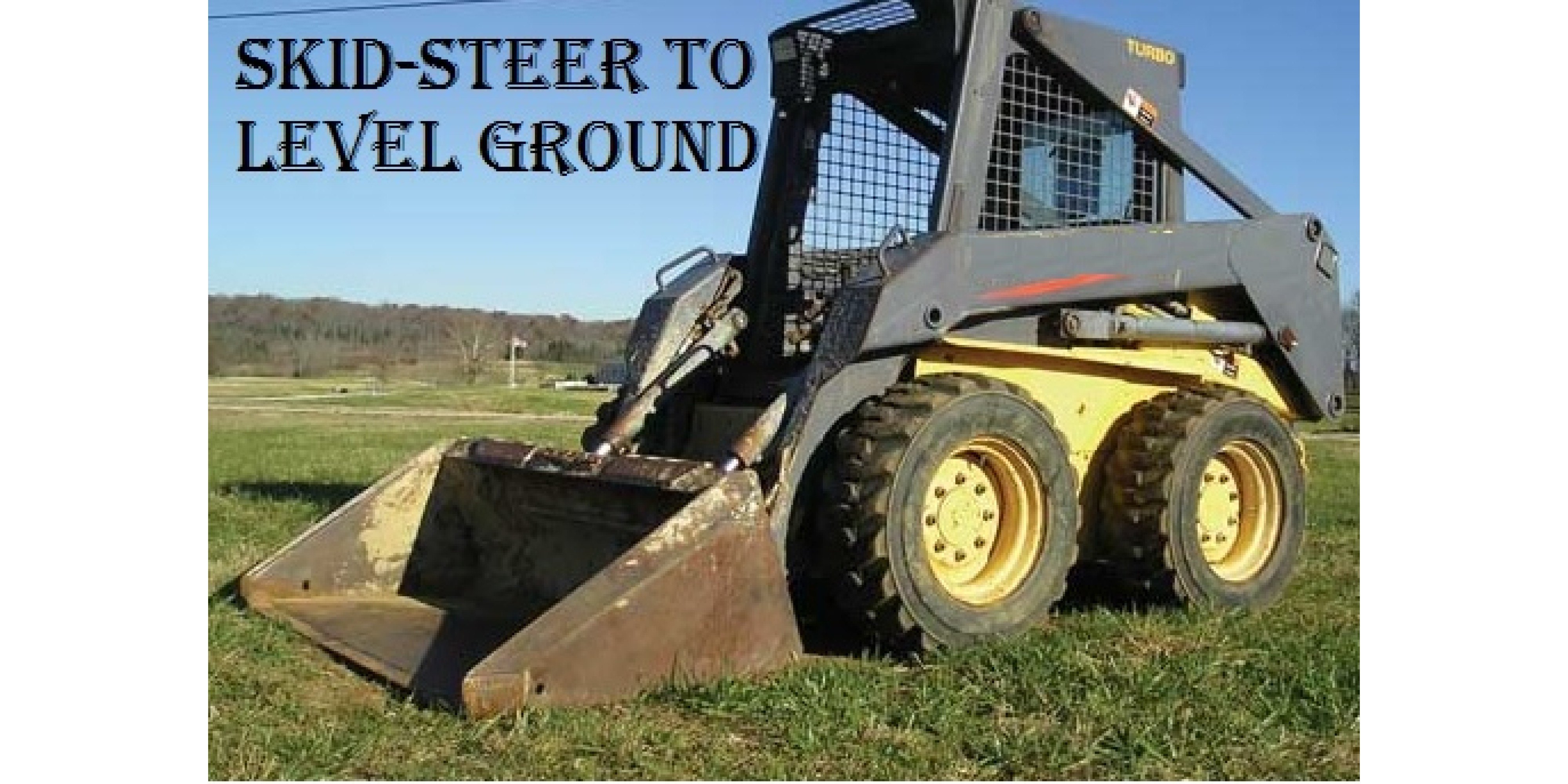 Rink Excavation Leveling
Once the electrical connections are set up and your surface is level, our Iron Sleek installation team will schedule a time to show up and install your refrigerated ice rink. Installation is typically a 1-2 day process and can be completed at your convenience. Whatever the size and scope of your project, it is important to start the planning phase as early as possible.
WHAT ARE THE BENEFITS OF OWNING AN IRON SLEEK REFRIGERATED ICE RINK?
Refrigerated rinks are for families that have the extra budget to spend on health and recreation. If you are a family that would consider installing a swimming pool or a sports court, a refrigerated rink may be a better alternative to consider. Benefits of owning an Iron Sleek Refrigerated Rink include:
Skate during the warmer winter days

- up to 50F!

Extend the Skating Season

- Get 4 months of ice and skate time on demand!

Portability

- When skating season is over, you simply pack up your rink and put it in storage. Moving your rink to another location is easy!

Training

- Figure skaters and hockey players can have arena quality ice to practice and enjoy their sport.

Health and Fitness

- Staying active during the winter months can be difficult - not the case when you have your own refrigerated ice rink!
COMMERCIAL CONSIDERATIONS
If your intention is to use an ice rink to generate a profit, a refrigerated ice rink is the best route. Bitter cold days are not enjoyable for customers, but days where the temperature is between 25-50F are magnificent for generating income. Winter weather can be unpredictable, when events need to be scheduled and ice needs to be guaranteed, an Iron Sleek Refrigerated Ice Rink is the best option.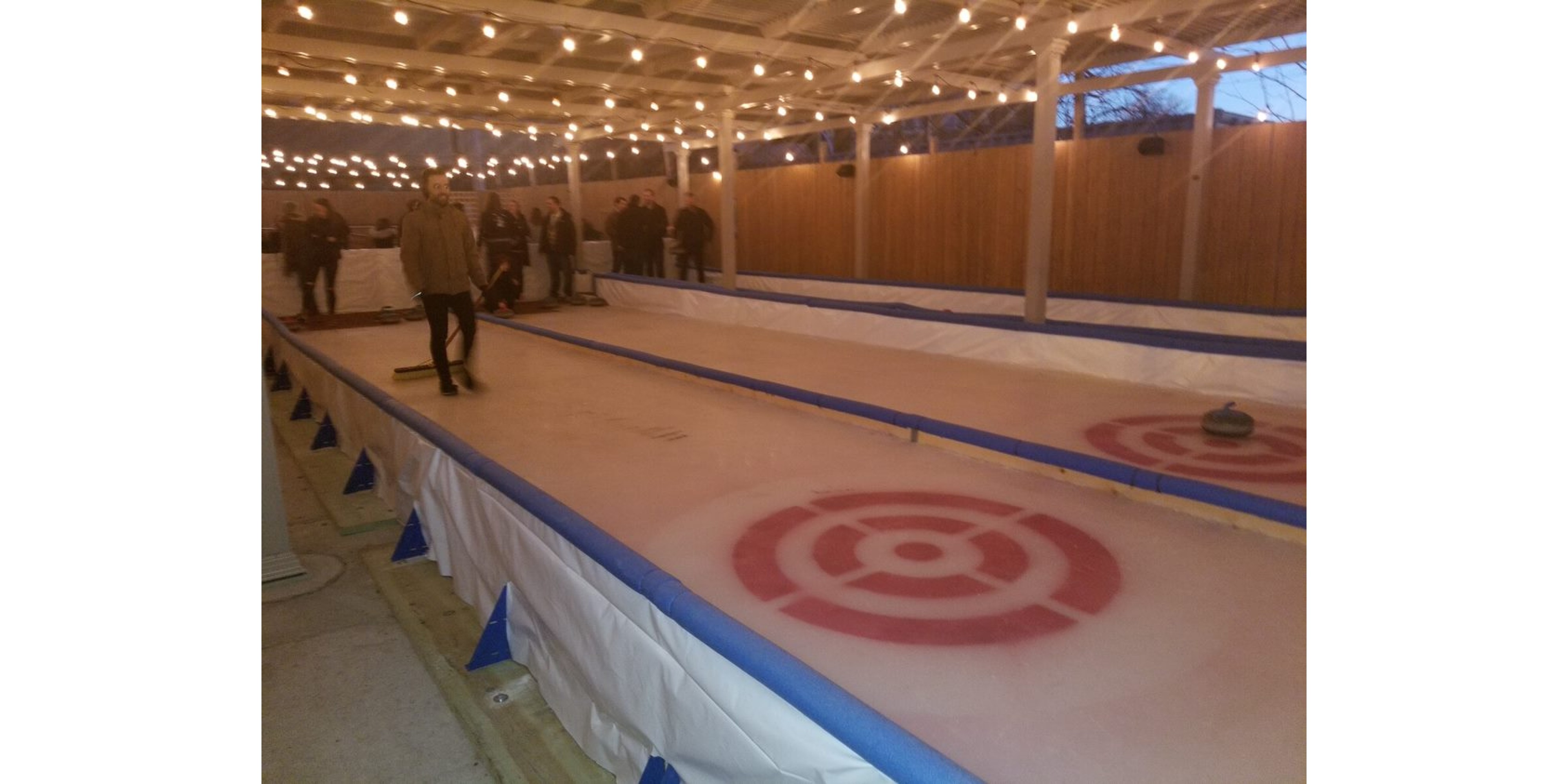 Beer Garden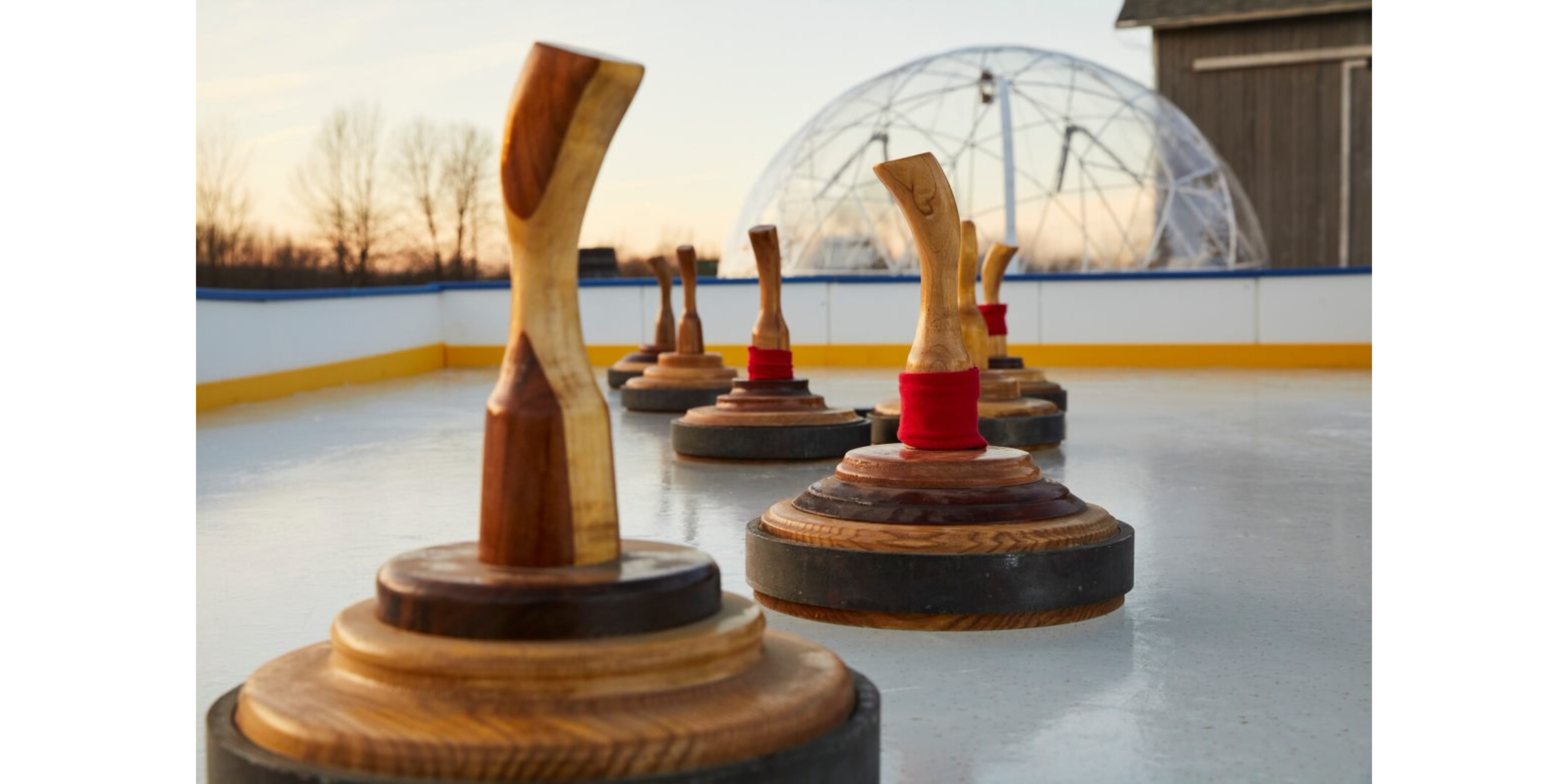 Classic Curling Rink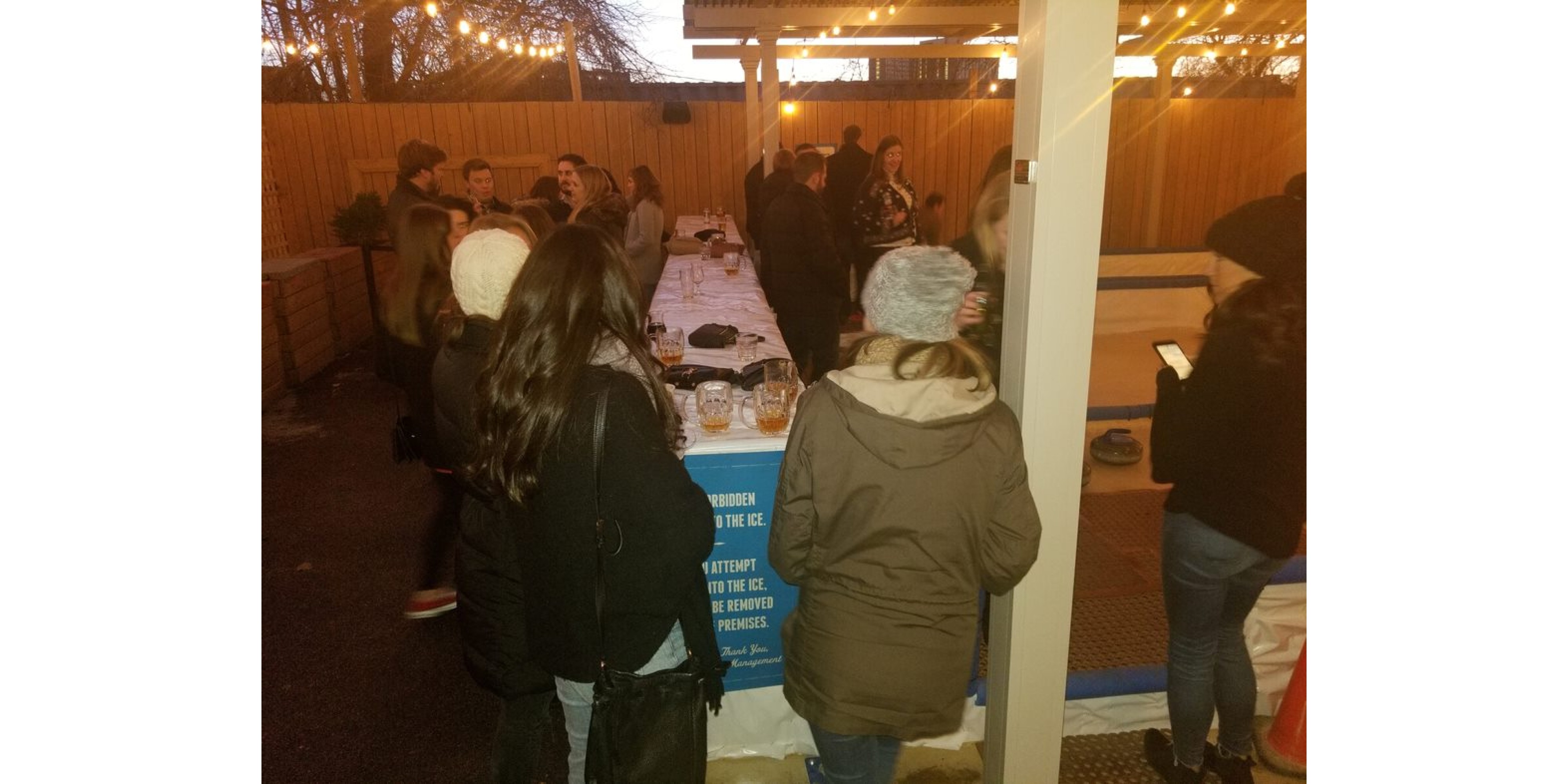 Corporate Event Booking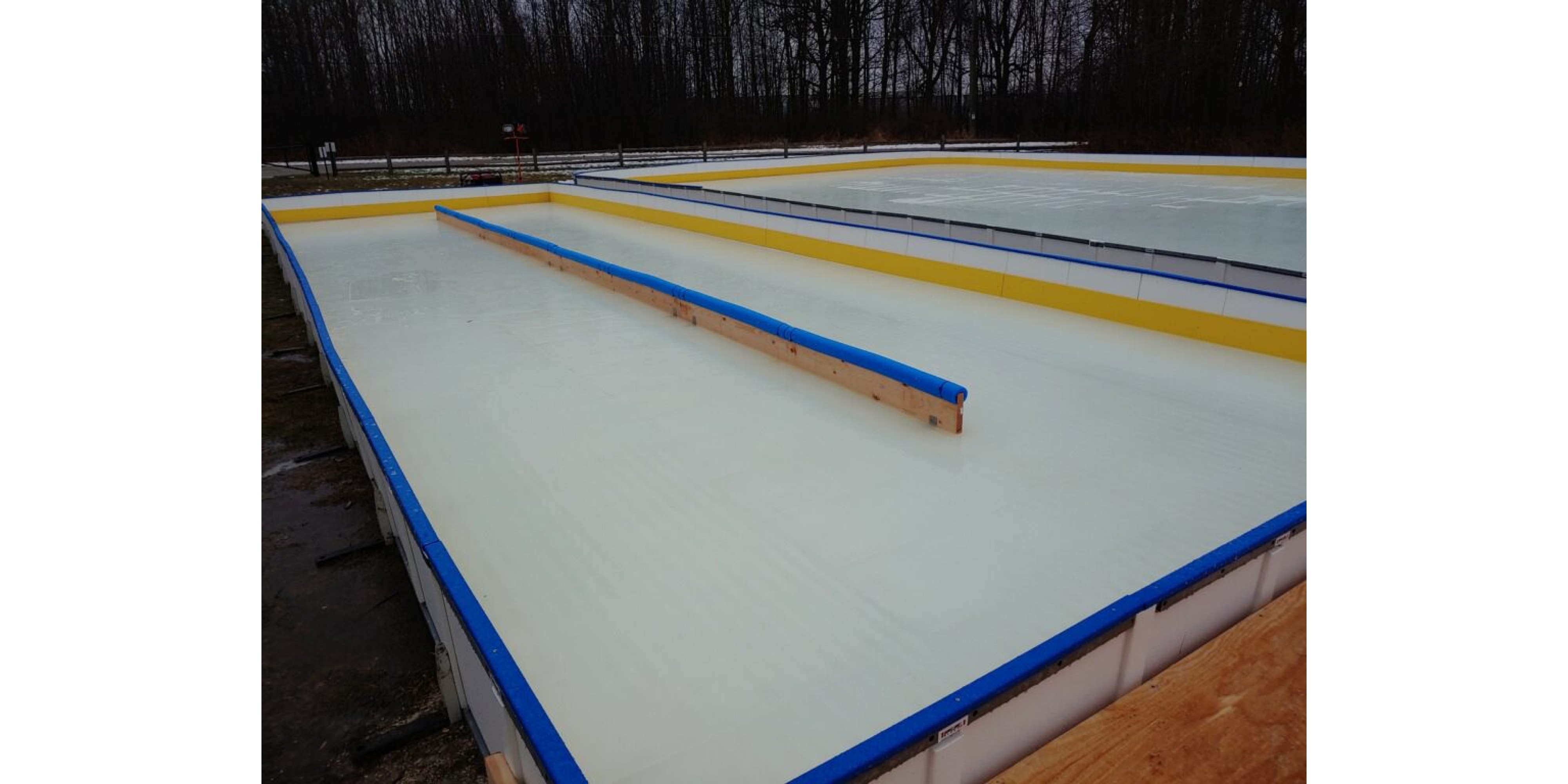 Country Club Setup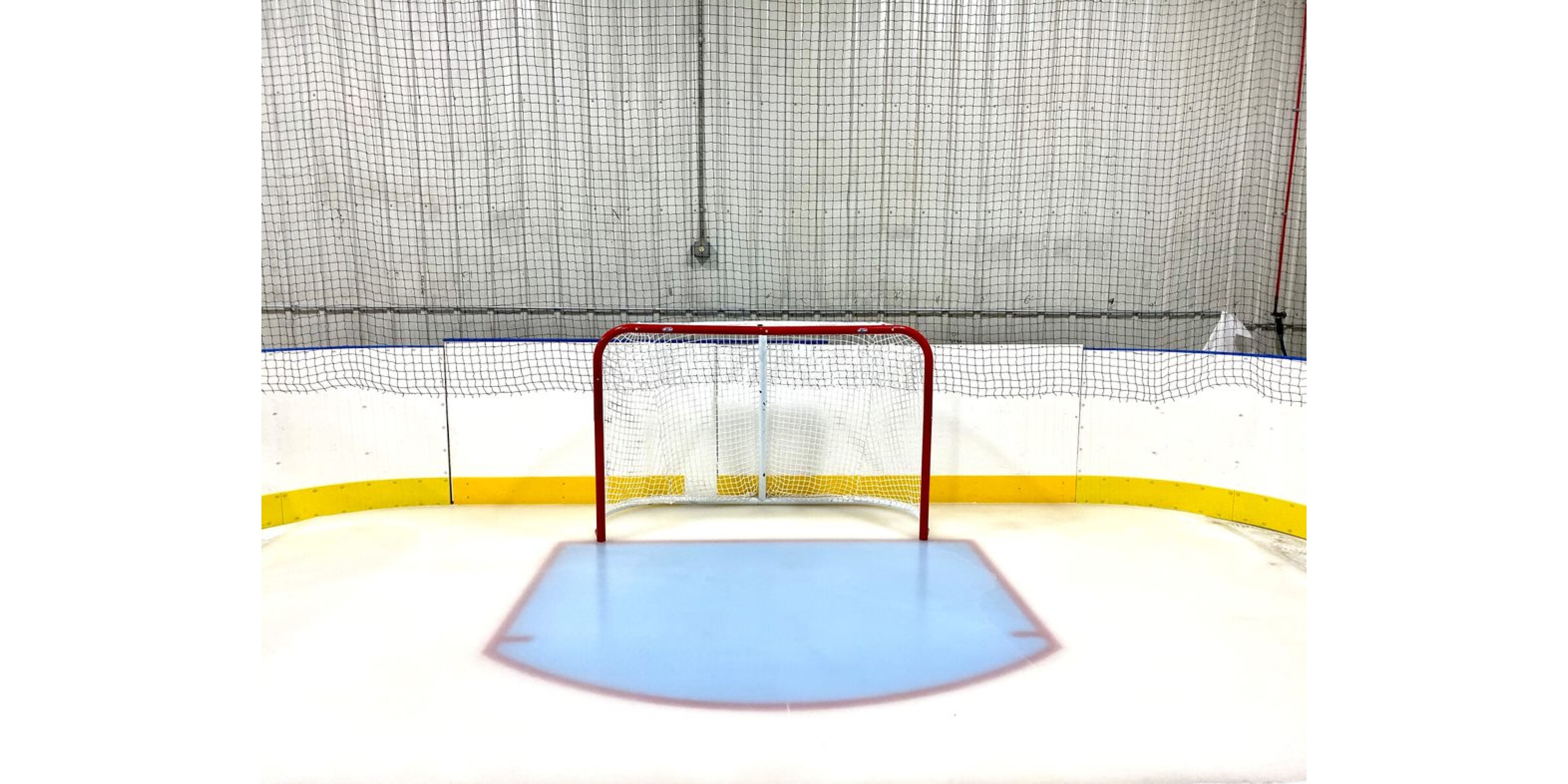 Goalie Practice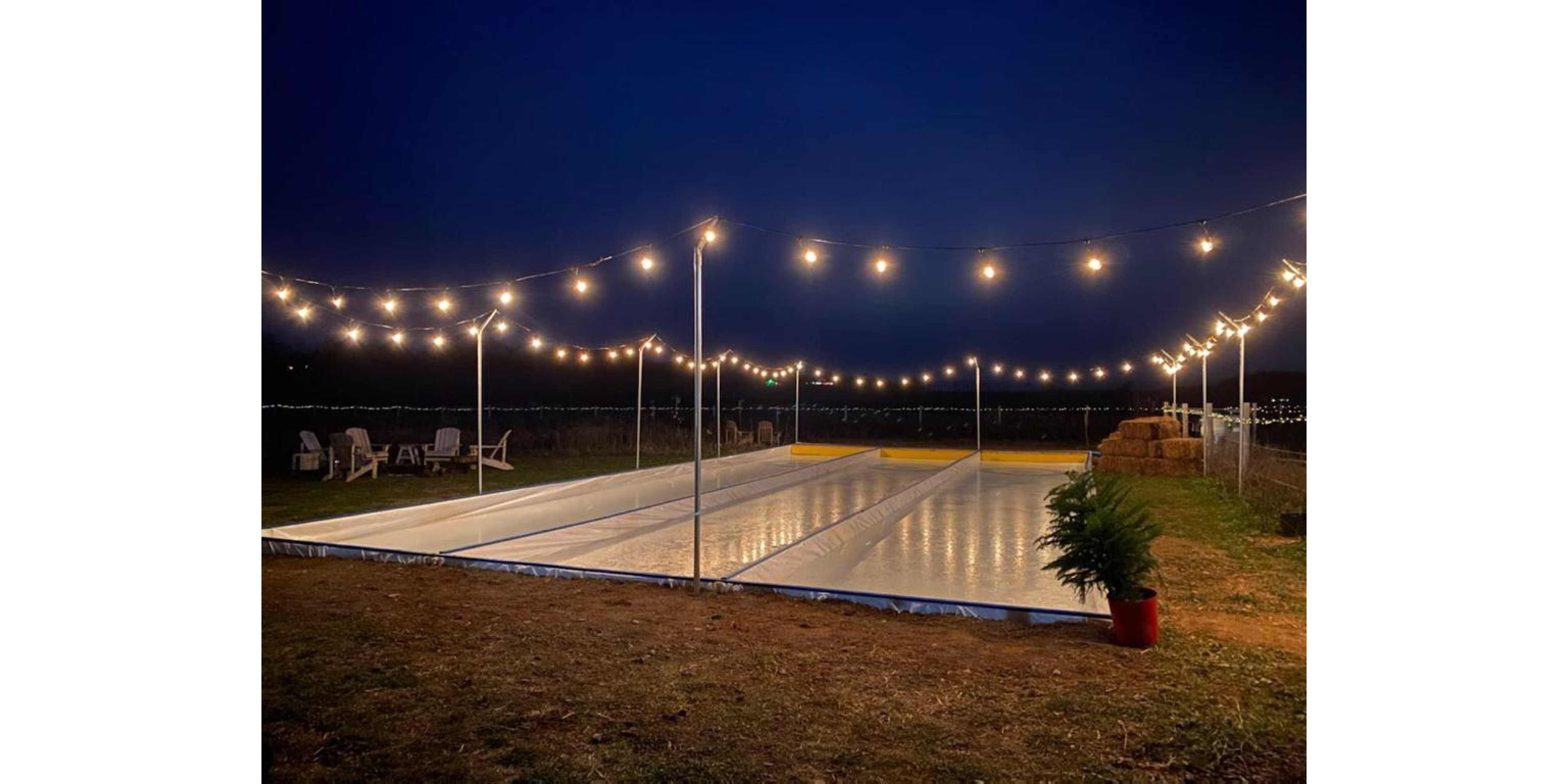 Ice Rink - Night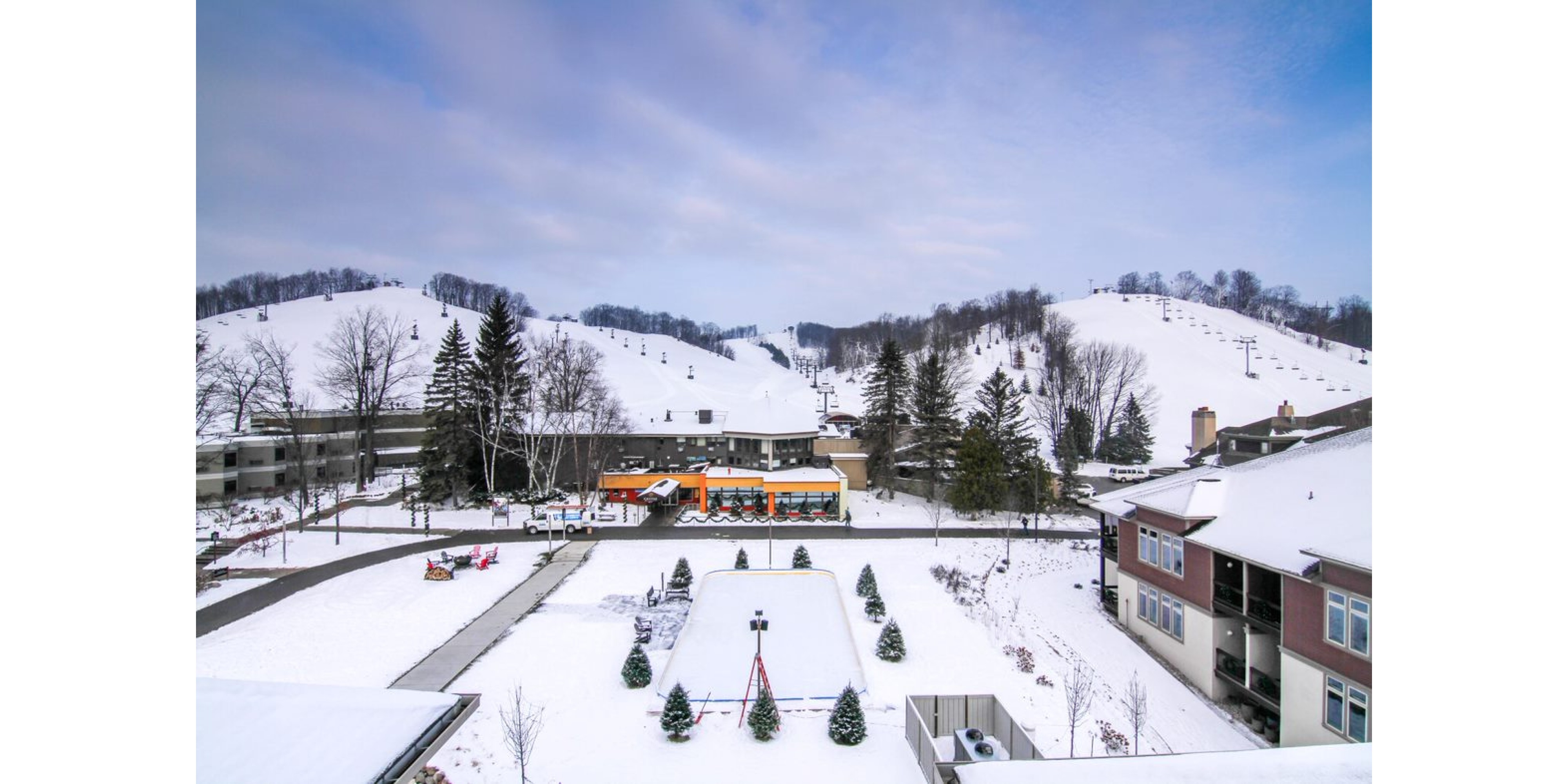 Hotel at Ski Resort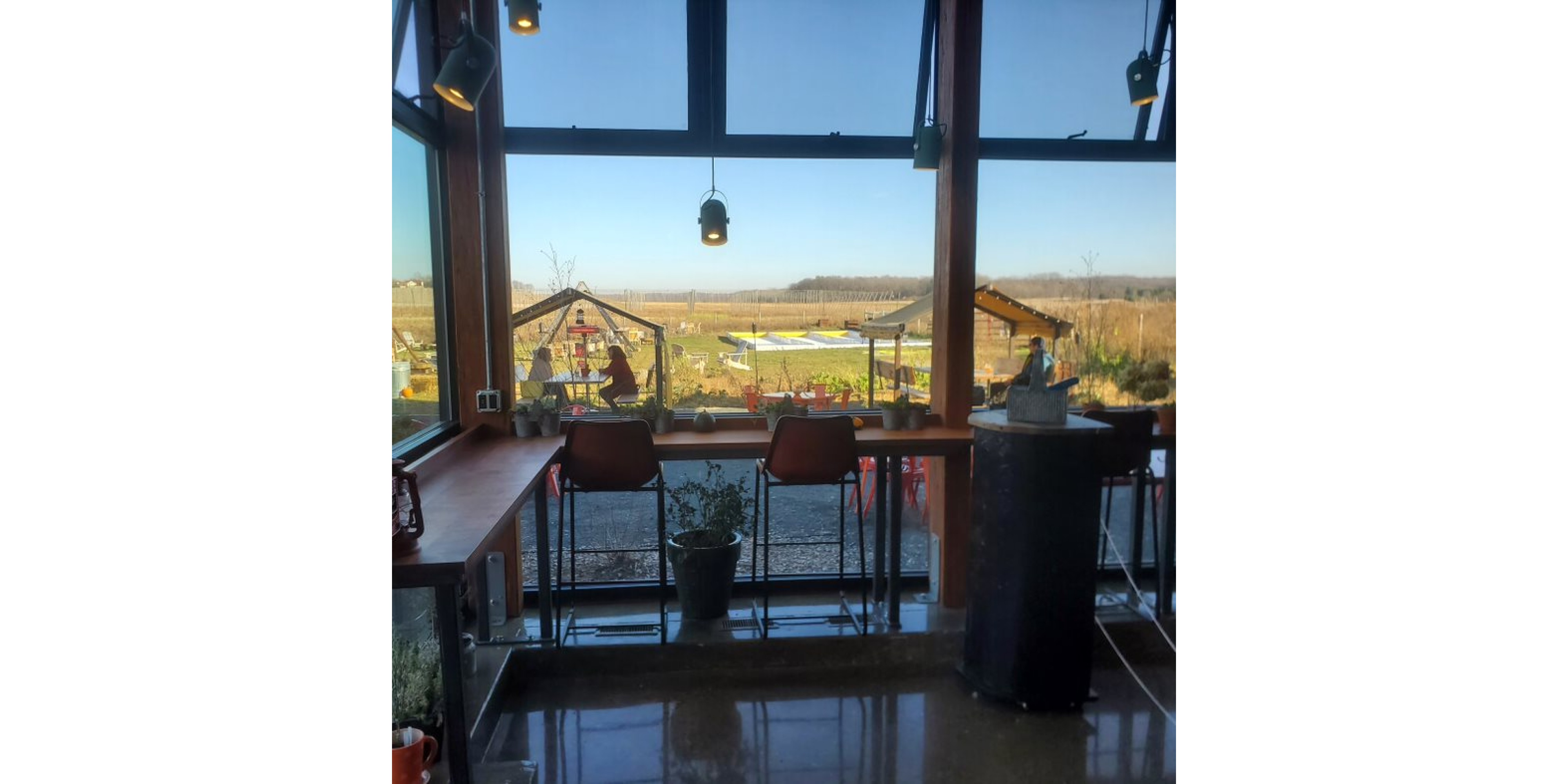 Look Outside Our Bar!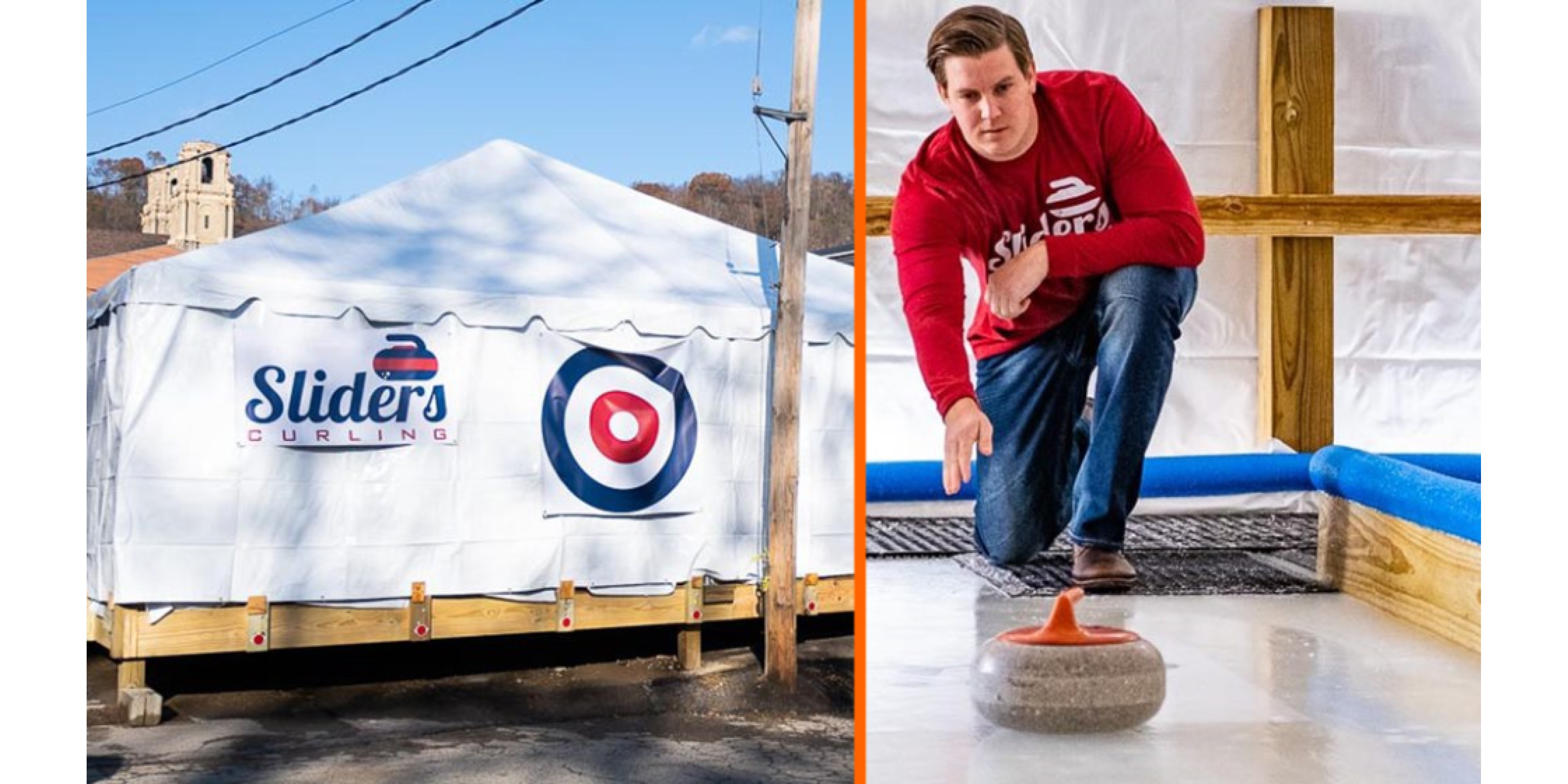 Curling Rink Setup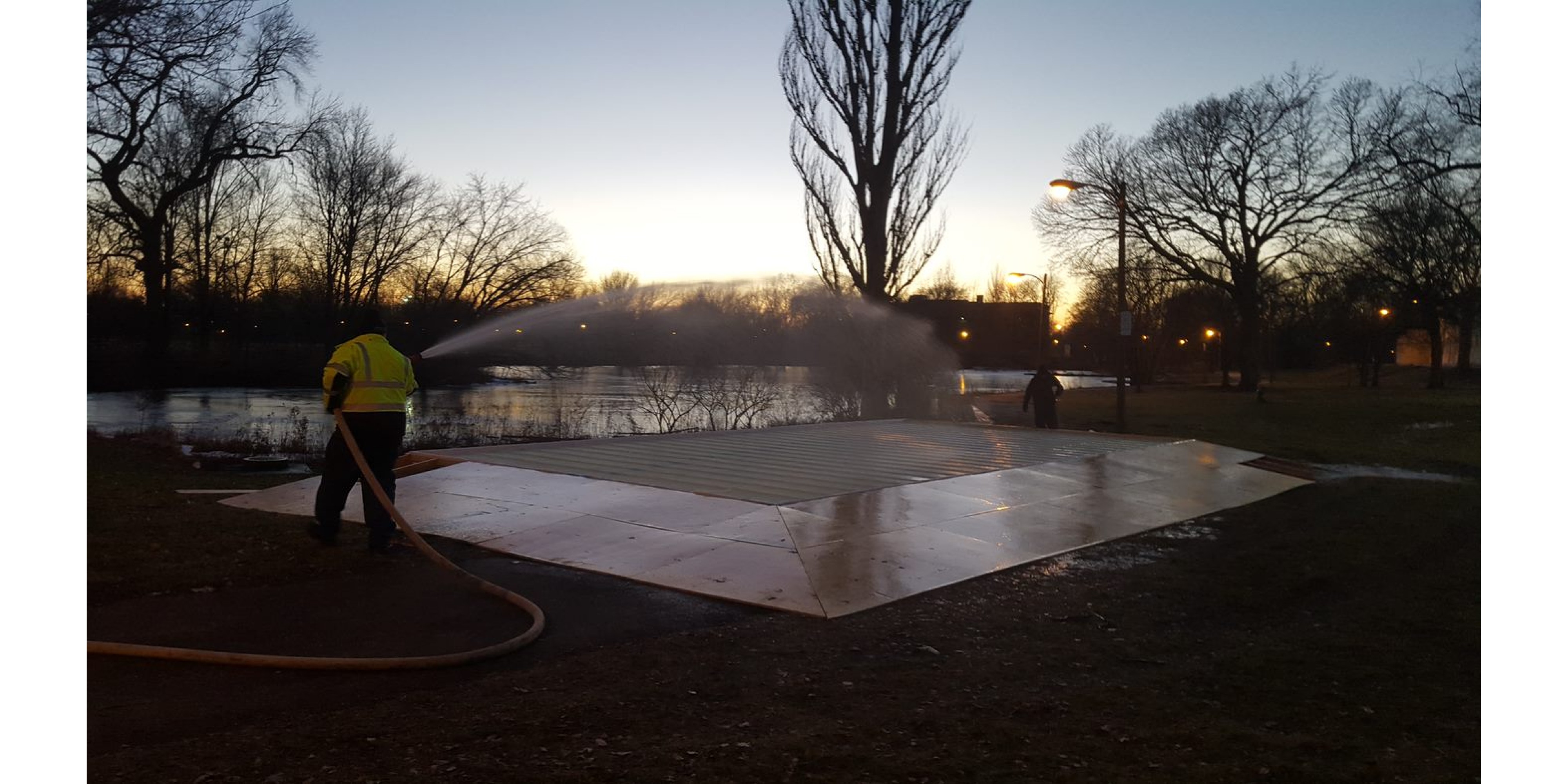 Movie Setup - Before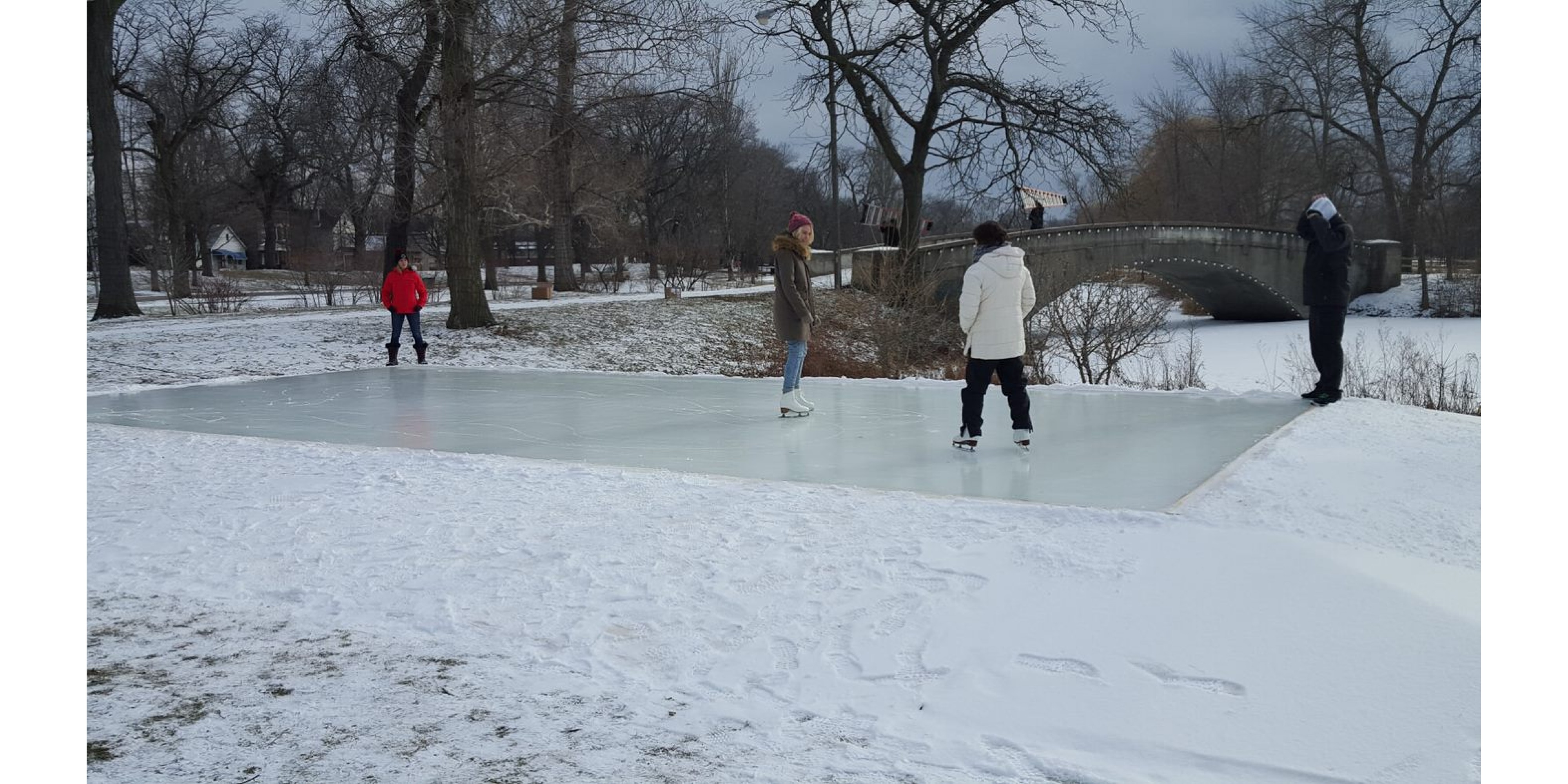 Start Filming!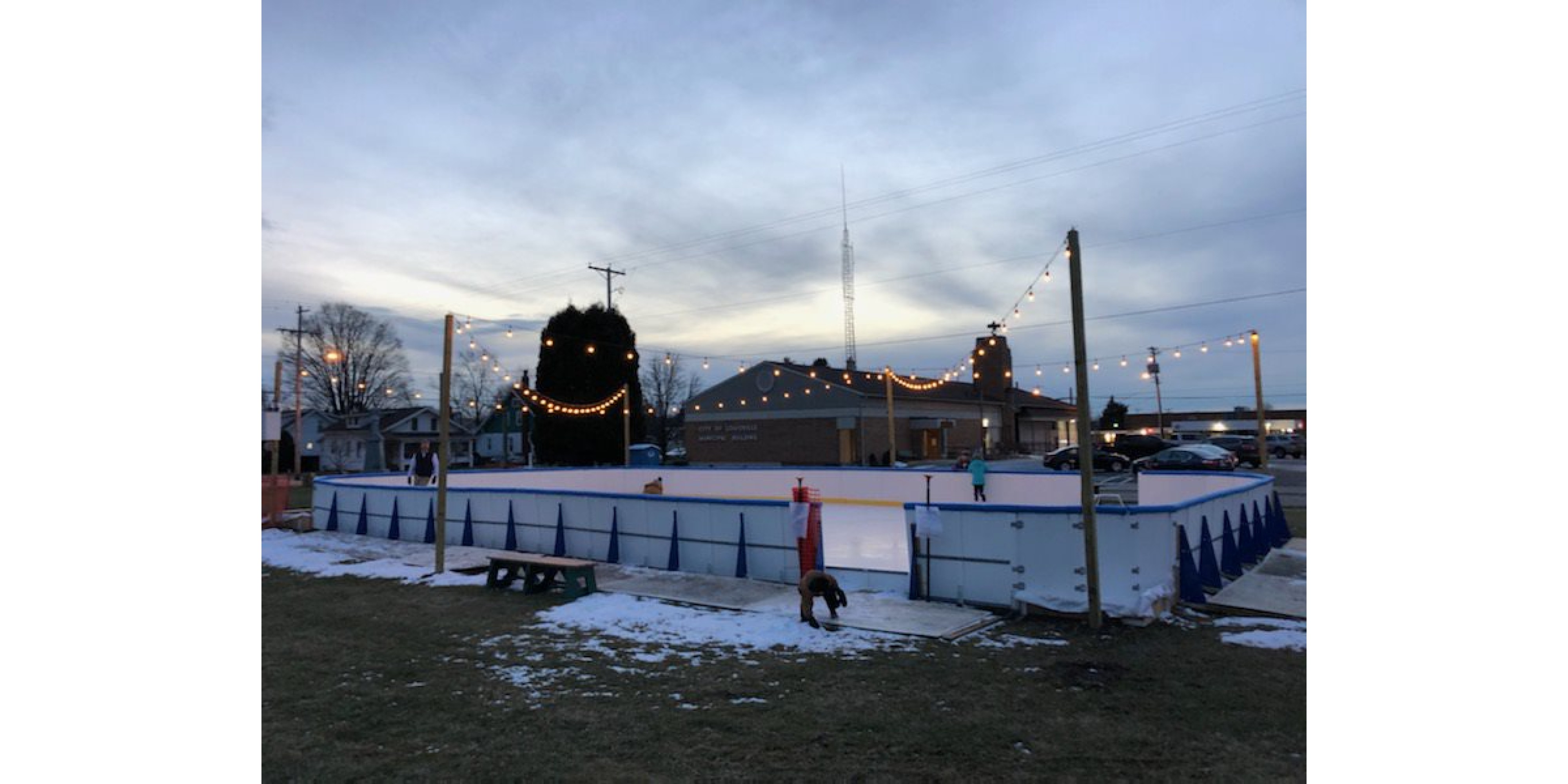 Municipality Rink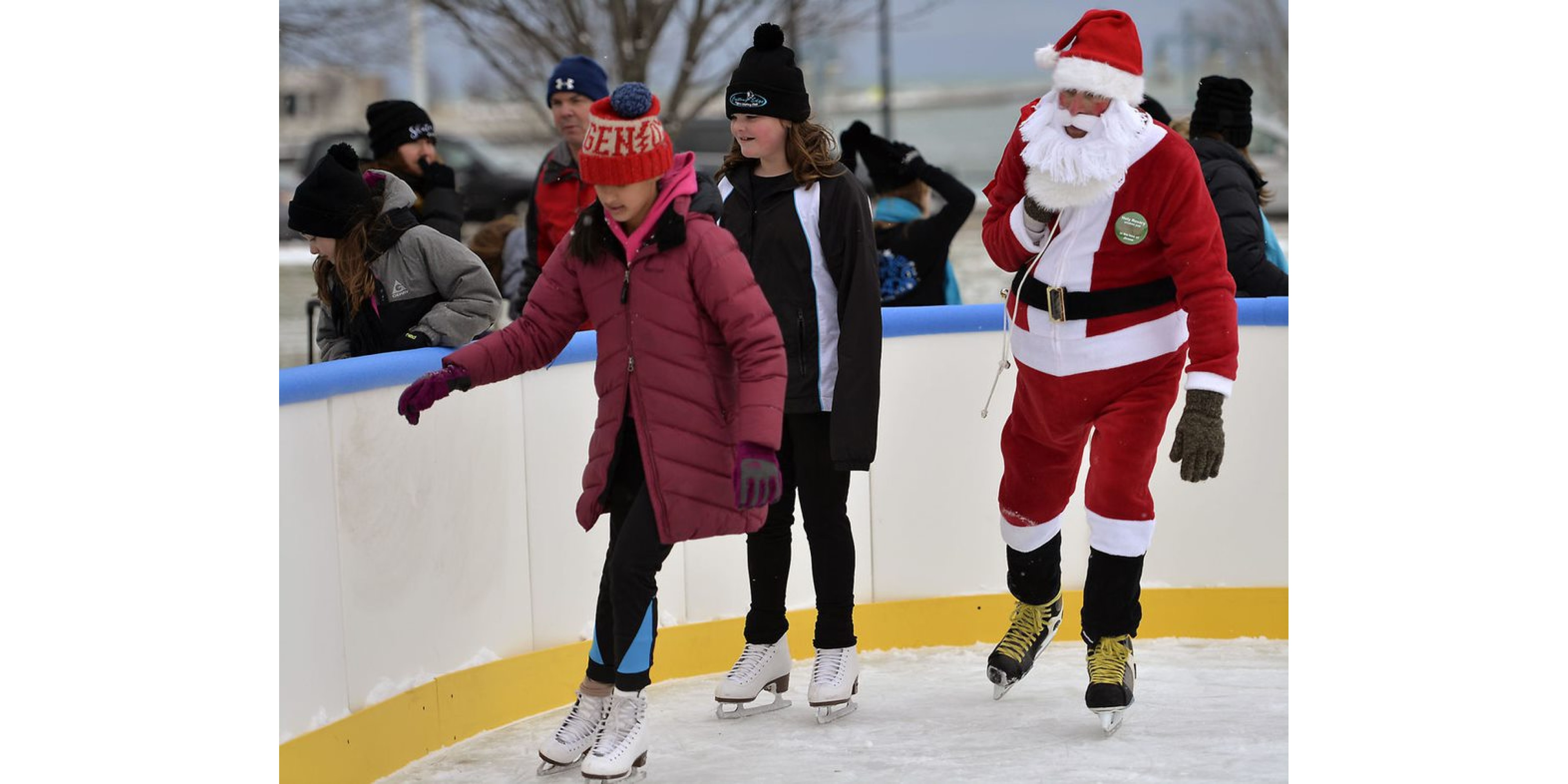 Plan Your Christmas Events!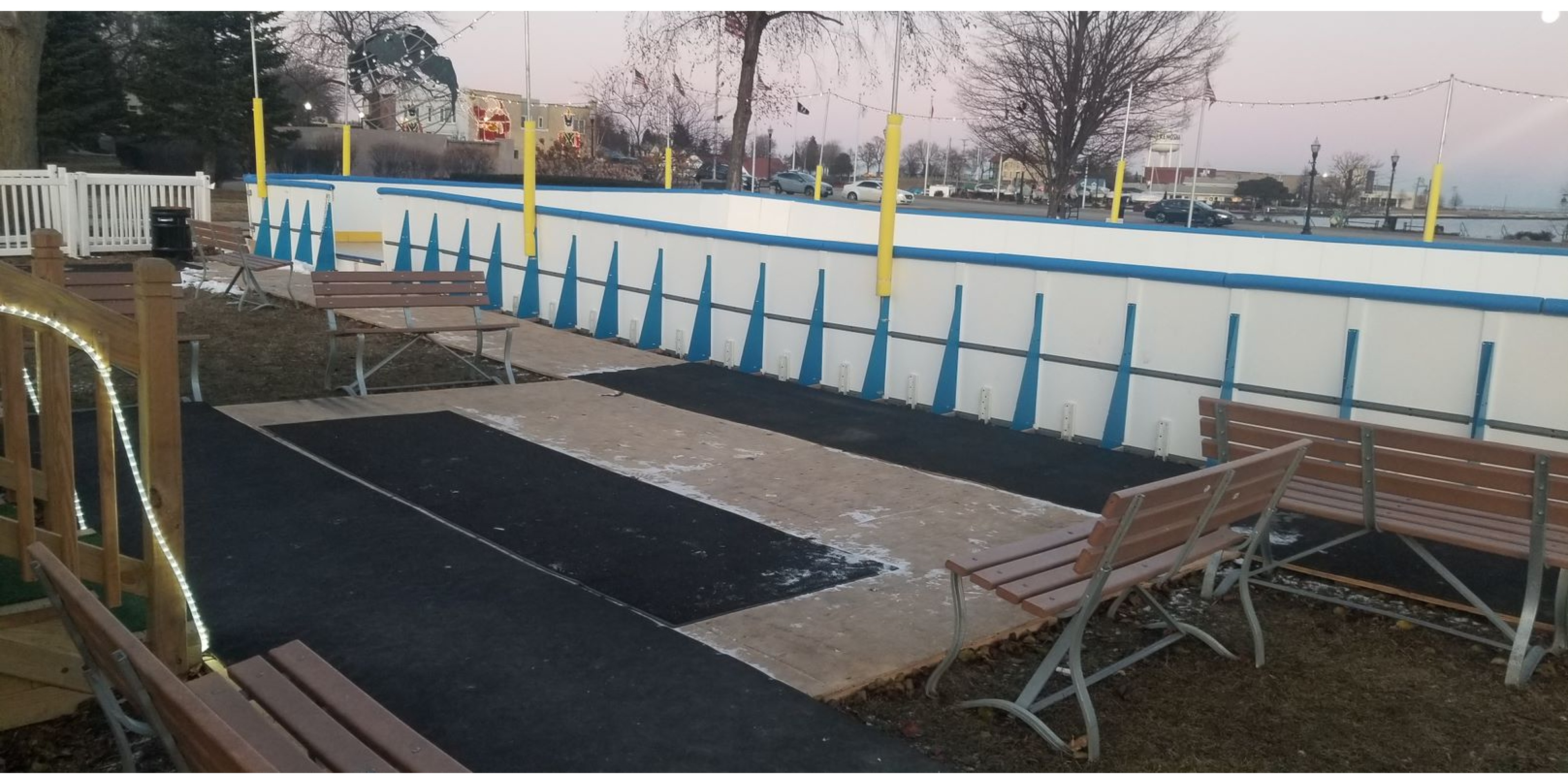 Public Rink Setup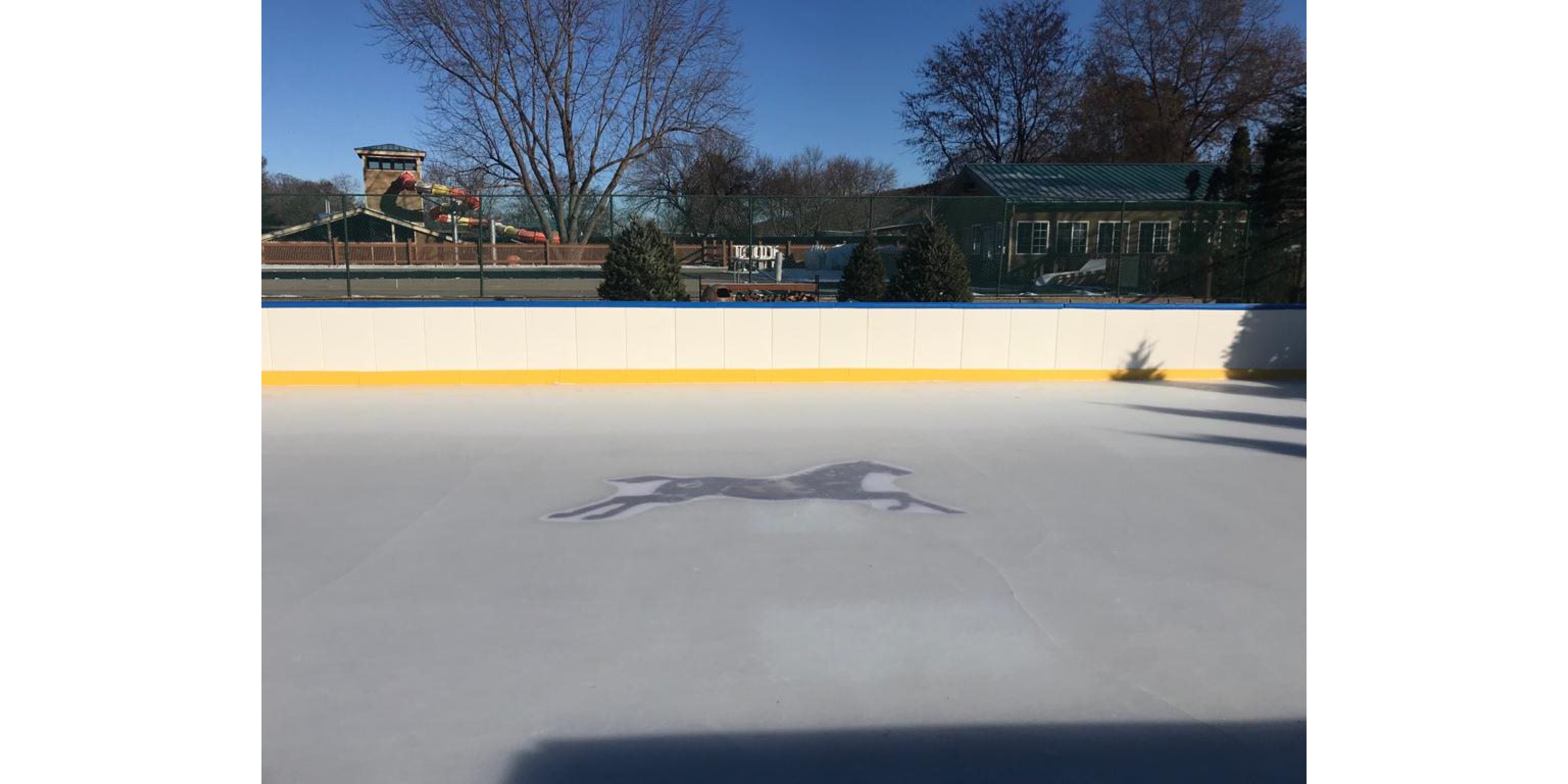 Rink on a Ranch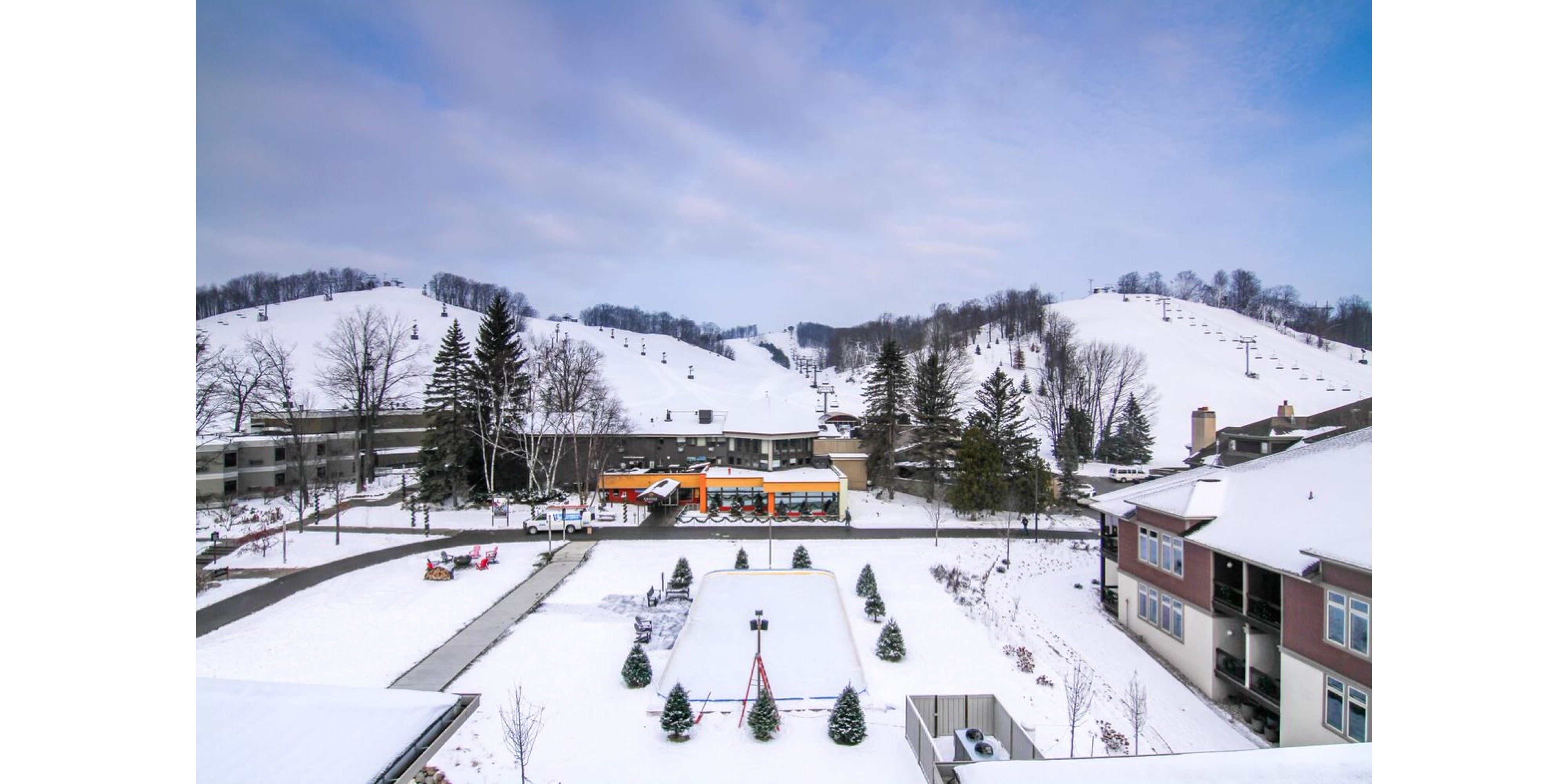 Ski Resort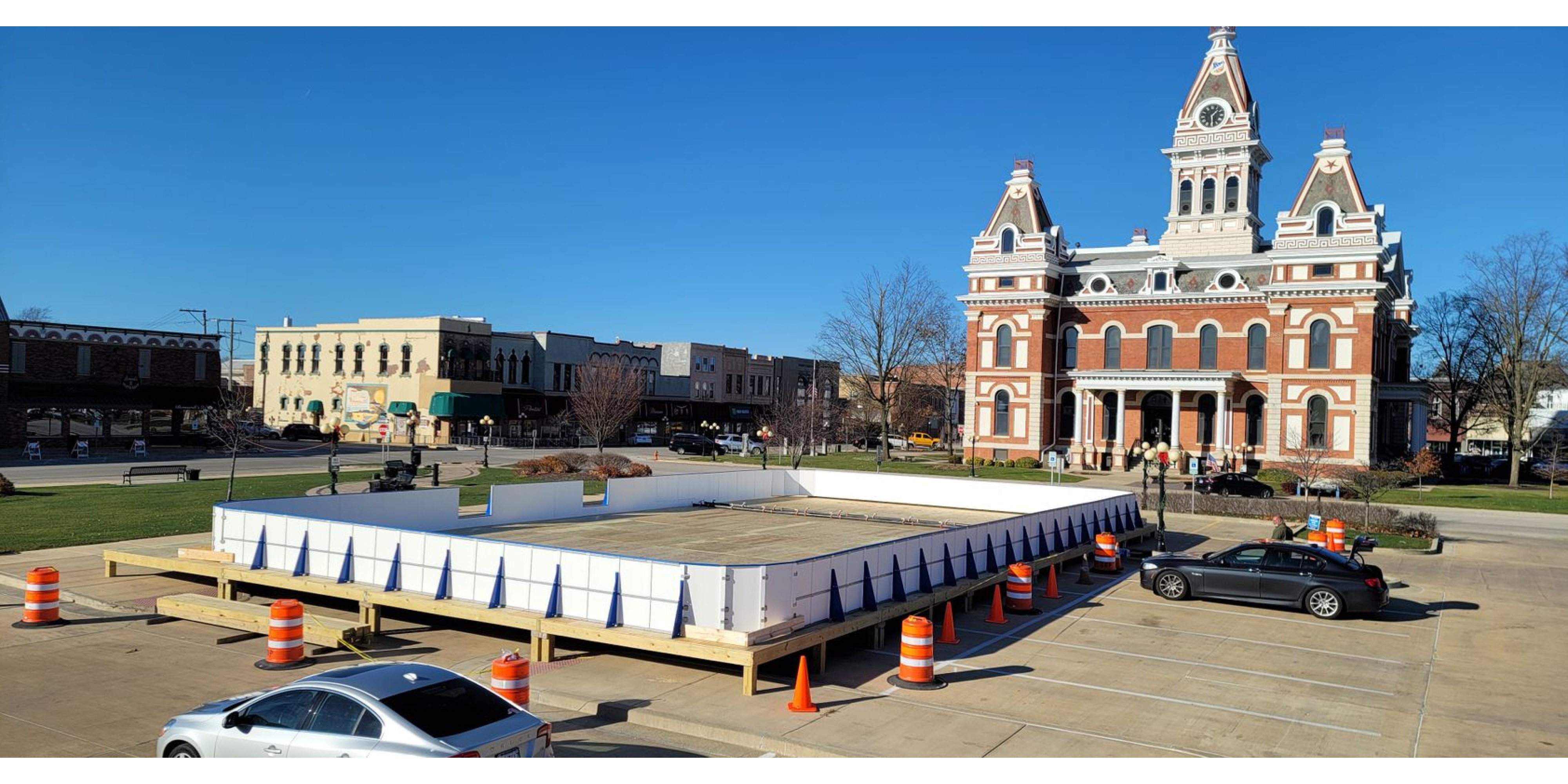 Town Center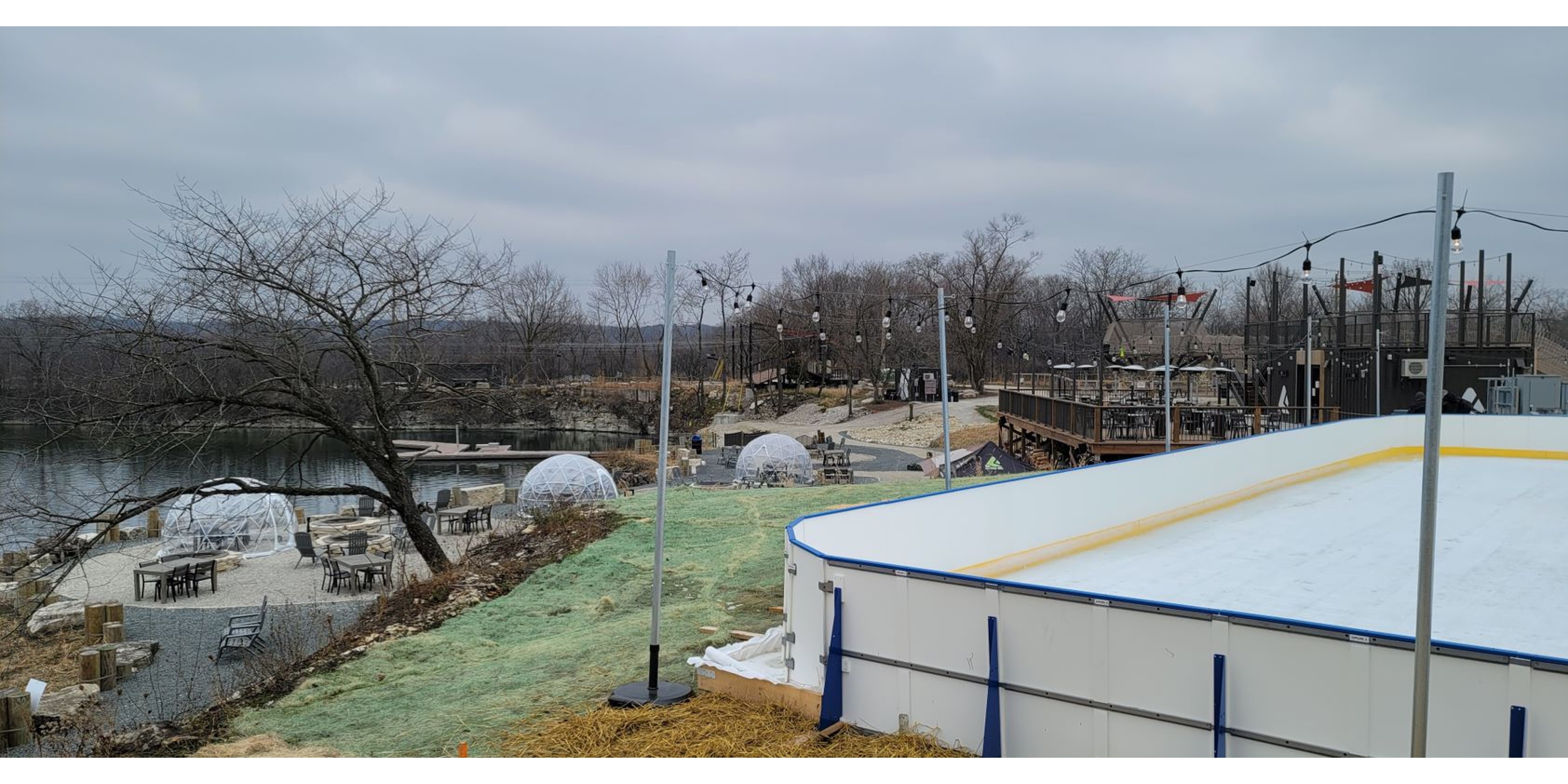 3v3 Hockey Rentals, Outdoor Dining & Beer Garden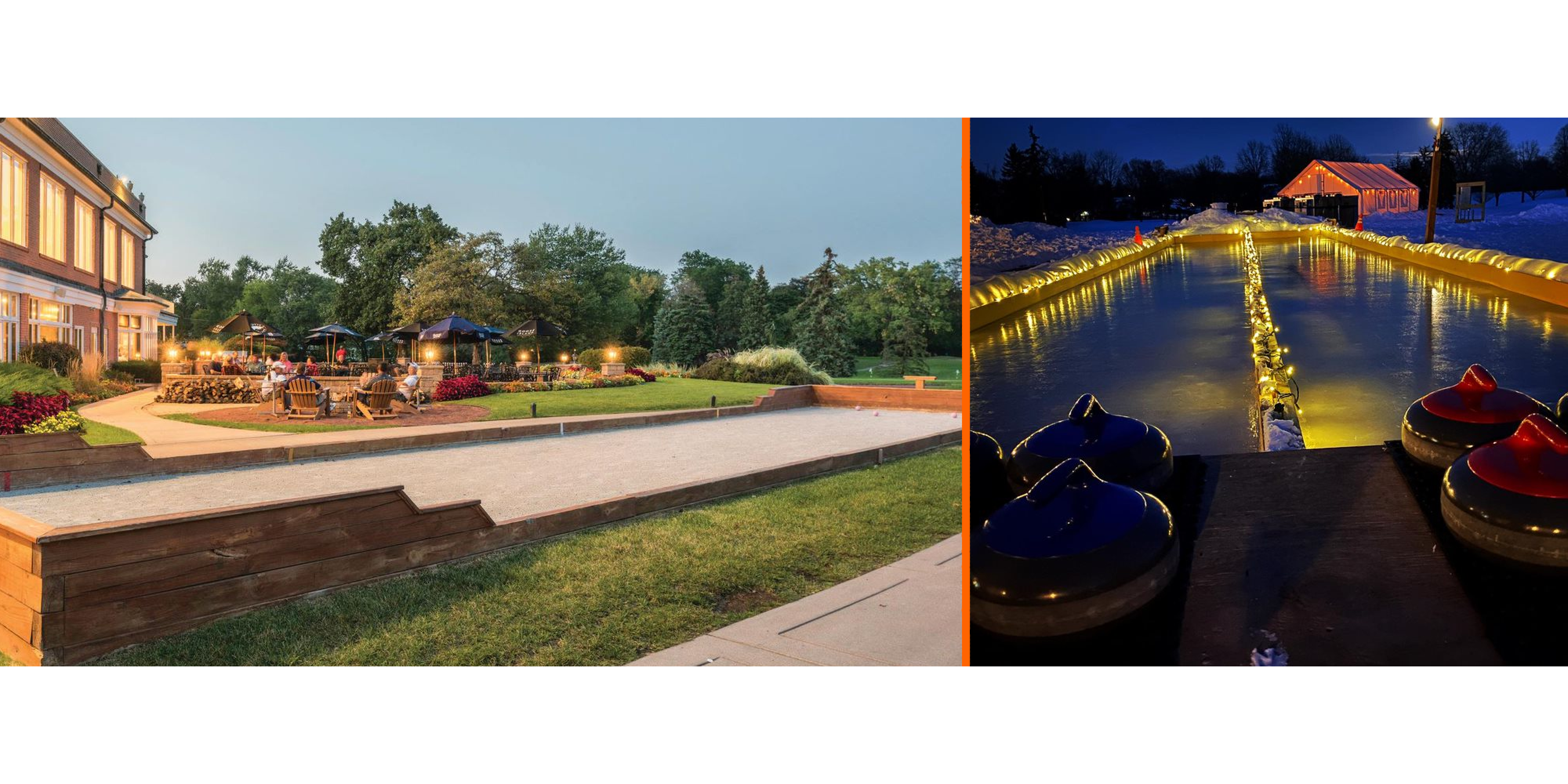 Bocce Ball Curling Rink Conversion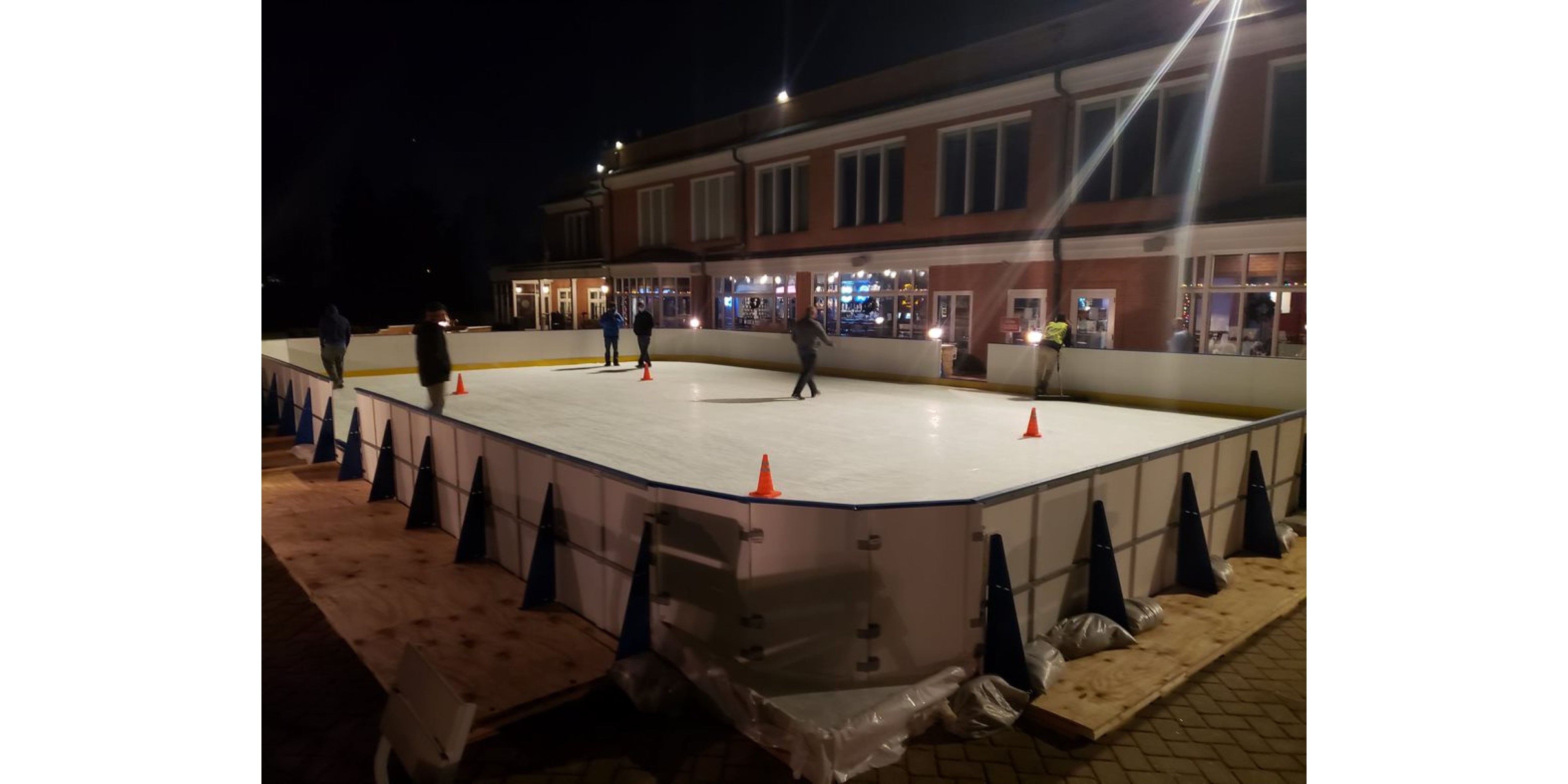 Itasca Country Club
We have worked with restaurants, bars, park districts, and special events projects to have ice on demand. Curling lanes are a great wintertime activity for bars and restaurants! Whether you are looking for a quality refrigerated rink for your backyard, need a refrigerated rink for a private event, or are a commercial client looking for a new winter attraction for your business, Iron Sleek has you covered.
GET IN TOUCH WITH US AND START PLANNING FOR YOUR IRON SLEEK REFRIGERATED ICE RINK!