New England
Iron Sleek has our most veteran and loyal customers in the New England region. Our New England customers are die hard hockey lovers. They take pride in their outdoor ice rinks and are very passionate about hockey and family fun. I love helping these loyal customers of this awesome region with backyard hockey rink building and backyard hockey ice rink supplies in New England.
We have an excellent distribution channel that enables us to ship cost effectively via ground transport and, for larger Park and Recs order, with LTL. We ship hundreds of ice rink liners into Massachusetts, Vermont, New Hampshire, Connecticut, and Rhode Island a great price. In addition to that, Iron Sleek liners are boxed in double wall boxes, wrapped in a protective plastic, and WE GIVE YOU 4 TO 5 EXTRA FEET so that your are assured to have a perfect liner when it gets to your home. Liners under 150 lbs. will show up to your door step at a great value. That means that we can get you up to a 55 by 90 foot Iron Sleek liner to your door with standard delivery. Twelve Iron Sleek brackets usually ships to your region for just $10.00. Iron Sleek is experienced and set up to deliver Backyard Ice Rink Kits to our friends in New England.
Iron Sleek also has established ice rink installers in Vermont, New Hampshire, and Boston. If you are going DIY or if you need a local installer, give us a call. Hard court, Pond Hockey, or a standard rink on grass, we have everything you need. We are also part of the Connecticut parks and recs association and we team up with the New England Hockey Journal to help get the word out on backyard hockey rinks. If you are not able to find an installer in your area, consider going solo with our innovative all inclusive "Drop in Rink". Drop in Rinks by Iron Sleek are by far the easiest way to build. Click here to see the easiest way for the least handy to build a rink.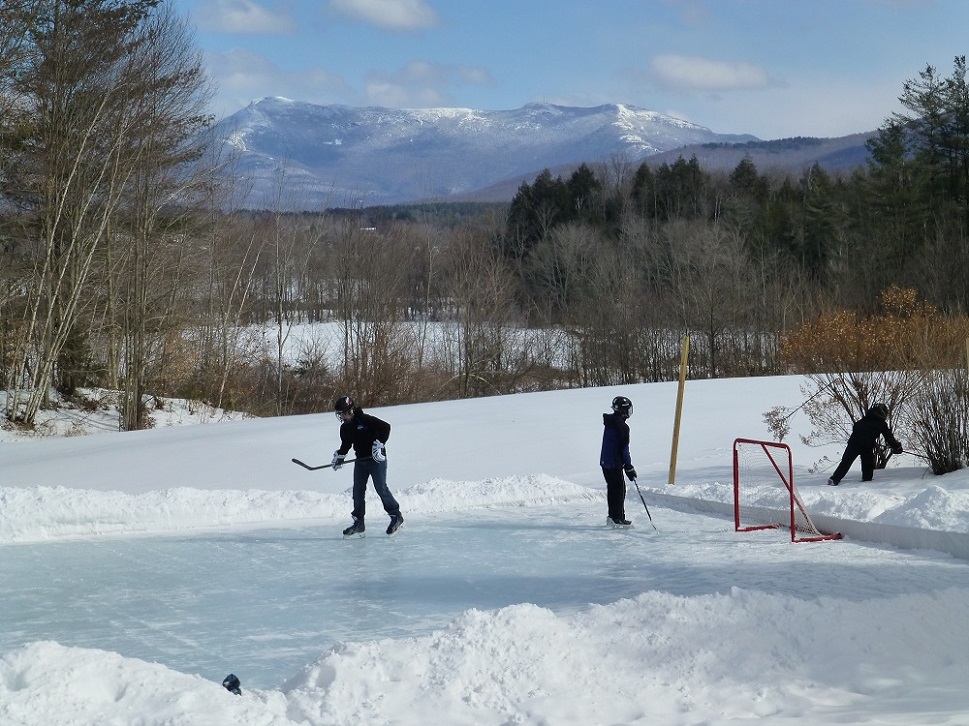 ---