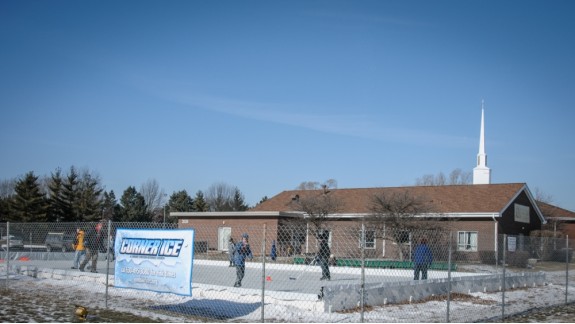 Church Ice Skating Rink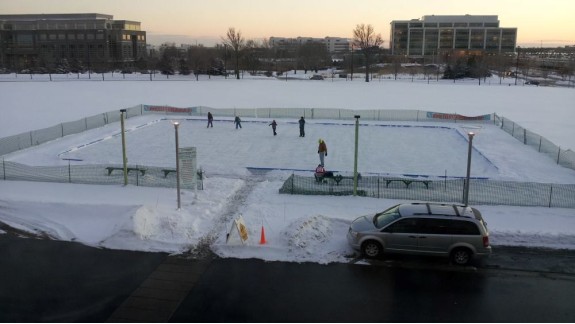 Corporate Ice Skating Rink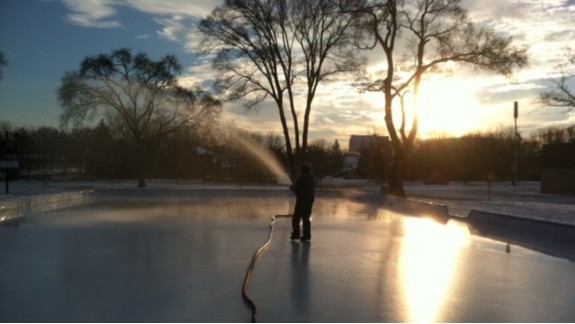 Resurfacing a Park Ice Rink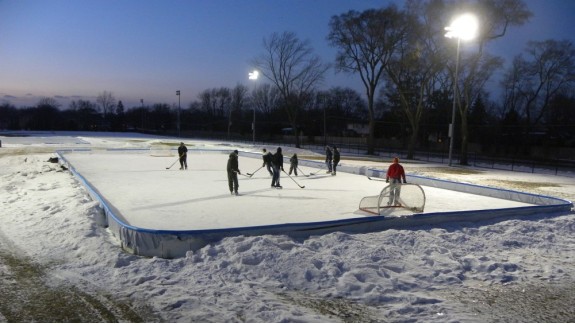 Park Hockey Rink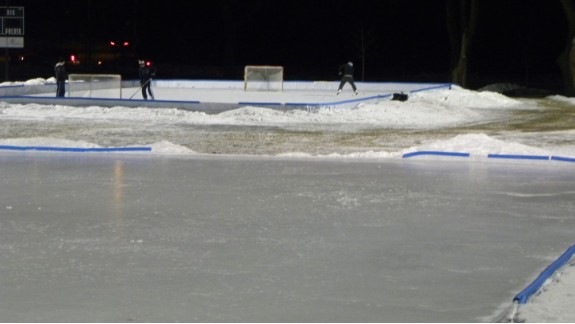 Park Ice Rink
Parks and Recs Testimonials
Our church built its first ice rink last season and we wanted to make sure we constructed it well. We discovered the Ironsleek products and made the decision to use them due to the excellent design and durability of the side board brackets and the ease of bracket and bracing installation. Another consideration for us was rink storage due to the amount of rink boards and brackets used for the rink build. The brackets are engineered to fold down, allowing for very compact storage. I've built several other rinks with other products on the market; the Ironsleek bracket is definitely superior. Also, the extremely attentive level of service from the company cannot be overstated! These guys are passionate about ice rinks!
The Ironsleek products truly helped our church achieve a successful inaugural season for our rink. I would heartily recommend working with the good folks at Ironsleek if you want a great result.
Wayne (native of London, Ontario)
Lombard Christian Reformed Church
---
"I discovered Iron Sleek while searching the internet for an outdoor pond style rink for Arlington Heights Park District. I called Iron Sleek and Mike met with us at our Sunset Meadows site in Arlington Heights, IL. Iron Sleek was able to fit our budget and help us come up with a concept and design of having a Hockey-Like Arena side by side with a Free Skating Rink. We built the hockey arena with 24" painted plywood boards and the skating rink was simply done with standard 2' x 12' x 10' foot lumber. Iron Sleek's versatility and the truly sleek design make it a safe environment for kids to run around. Iron Sleeknot only met my budget, but Mike's commitment to customer service was second to none. I was a bit concerned as we built a little later in December and it was already below freezing. The Iron Sleek System was fantastic...the brackets cut through the ground frost with ease! The installation tool they provided even made it a hammerless job. The Iron Sleek brackets, corner rounds and liners were all easy to work with and came together beautifully. The rinks look neat and they both measure 120' x 60'. Our residents/skaters seem to love it!! We intend to add a couple more next year."
Paul • Superintendent of Parks, Arlington Heights Park District
---
River Forest Park District has been building outdoor rink for years. This year we wanted to make an investment in a stronger, more professional system that was safe and could sustain the regular thaw/freeze cycles we get in Chicago. We were thrilled to find a local company in Itasca, IL called Iron Sleek Ice Rink Systems! They had everything we needed to easily build a rink. The guys at Iron Sleek were very helpful…not only on the phone, but they also came out to give us field advice. They were genuinely interested and committed to our success. Our rink this year is a 100 x 100 ft. square and we built it using 2' x 12' lumber, all 10 ft. long (no wood cuts). The Iron Sleek system is not lumber specific and allowed us to do what best suited our rink vision. The brackets are strong and so easy to use. The installation super-tool Iron Sleek offers for Parks and Recs was key! No bending down to swing a hammer in the cold required. We just slipped the Iron Sleek brackets into the provided tool and installed the Iron Sleek brackets with a basic post pounder. The brackets, hardware, and screws were all provided. We look forward to expanding on this next year and to sharing our story with other parks. River Forest residents are loving our Iron Sleek Rink and have all commented on this being our "best rink ever!" Thank you, Iron Sleek!
John Beto • Parks Service Manager
---