Ponds
The Iron Sleek Pond Bracket makes it SIMPLE to enhance your pond skating experience. If you are sick of unpredictable snow bank rebounds and play stoppage because of lost or stuck pucks, these ice rink brackets are the answer for your pond enclosure.
Watch this video below to learn some more about the Iron Sleek Pond Bracket
-The Iron Sleek Pond Bracket is made of steel for strength and flexibility.
-Adapts to standard 2 by lumber for MAJOR COST SAVINGS or it can be used with plywood for taller enclosure boards.
-The bracket is powder coated in Ultra White to reduce sink down and prevent rusting.
- It has a streamlined design similar to the Iron Sleek earth and turf bracket to reduce tripping hazards while remaining aesthetic and cost affordable to ship.
-It also comes with insulating foam that can be placed under the bracket to help keep things locked down for those warmer or sunny winter days.
The Iron Sleek Pond Hockey Bracket can be spiked it into the ice or you can bolt it into the ice with Tap Cons.
If you want to minimize labor and cost for putting up pond boards, simply use 10 foot long 2 by 12s with our Iron Sleek ice rink brackets supporting the boards only at the seams. Pond hockey boards will enhance your hockey skating experience with solid and predictable board rebounds that simply make hockey a better game for everyone.
2 by 12 Lumber side walls on the pond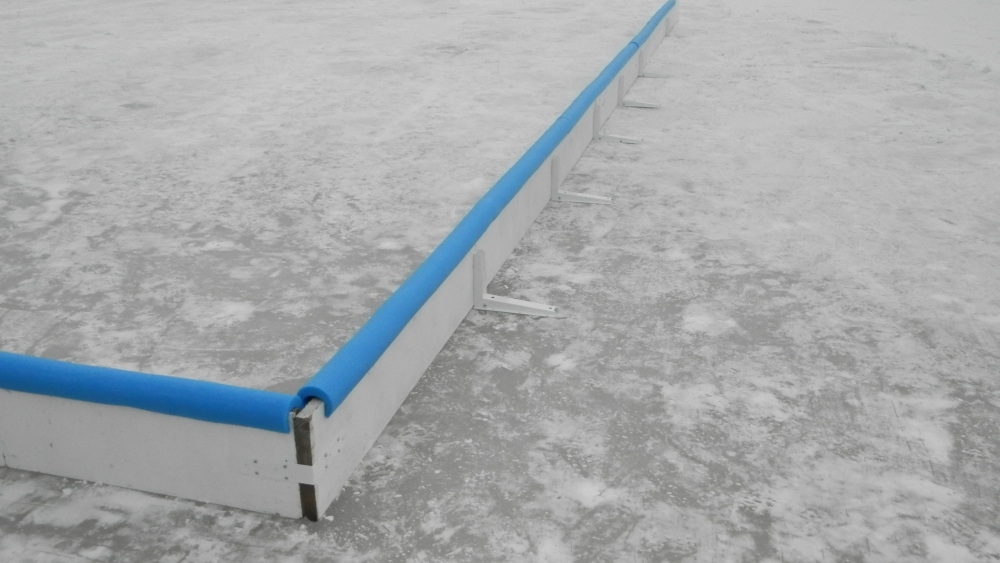 Poly Steel on the Pond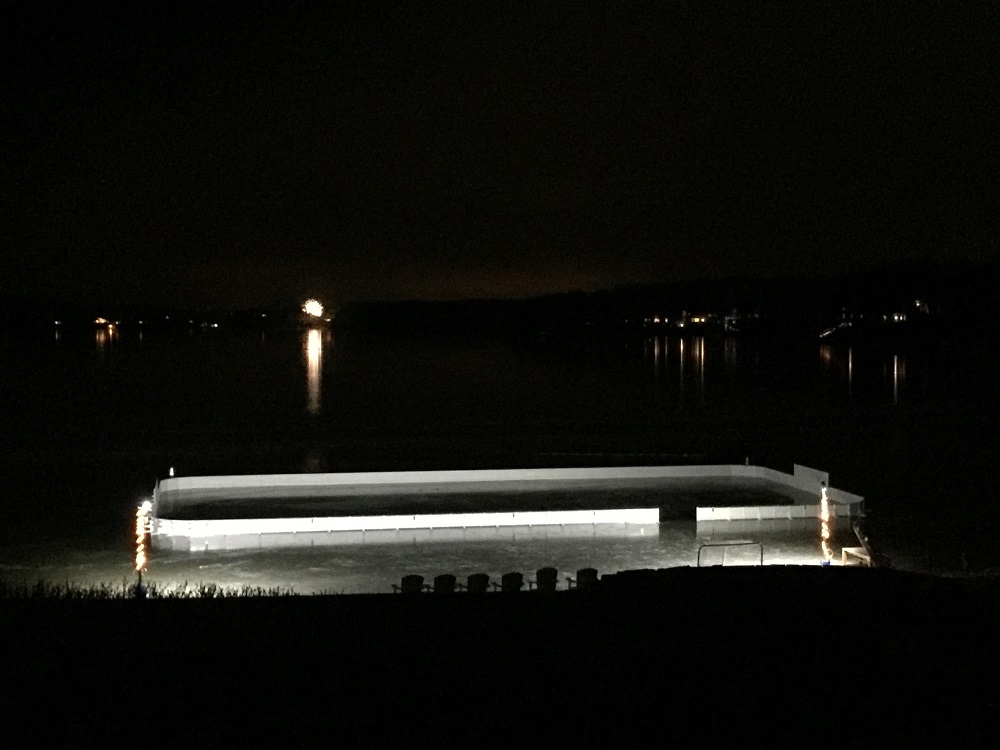 The Iron Sleek pond bracket will accommodate most of your Pond Hockey Board needs. If you want to use Iron Sleek Poly steel boards as pictured above or want to pin up 2 foot plywood boards, our ice rink brackets will get the job done for you. Space the brackets every 4 feet for plywood boards and away you go. See Picture below:
---
Showing 1 to 3 of 3 (1 Pages)