Rink Round Kits:
Easy to install and adapt to any rink
Keep pucks in play
Delightful rink appeal
Rink Round Kits are EASY to build with Iron Sleek. The Ice Rink Round Kit for your backyard comes with user-friendly instructions and markings on the brackets that make it so simple for a DIY to install for both 3/4" plywood and 2" by lumber. Like all Iron Sleek Components, they are made of Cold Rolled Steel, include hardware, and are powder coated in appliance quality white.
Rink round kits include:
8 Rink Round Brackets

64 #6 x 3/4" screws
This round kit is enough for 2 corners using 2" X 12" boards, or 1 corner using 3/4" X 24" or 48" Plywood.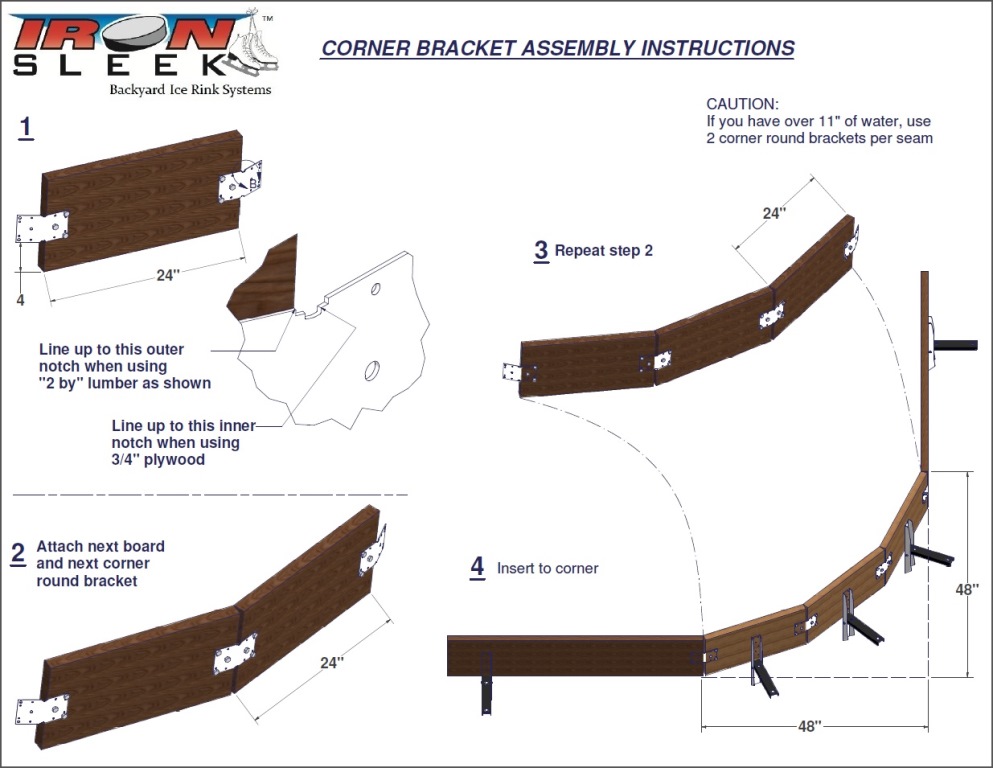 Iron Sleek Rink Round Kit (8 brackets)
Product Code: 63495
Availability: In Stock
Tags: backyard rink rounds, backyard rink corners, radius corners for rinks