This Ice Rink Post Kit allows you to mount a 4"x4" post vertically. It is very sturdy and can withstand adults leaning on it without deflecting. This kit is perfect to hold up a post for Christmas lights or other lights you might want to mount around a rink.
Use two posts and string netting between them. Instant backstop to keep pucks under control!!!!
No more need to dig a hole. Just use the Iron Sleek Post Kit.
The kit comes with:
2 Iron Sleek Rink Brackets
4 Iron Sleek Outrigger Brackets
4 Iron Sleek Outrigger Toe Brackets
8 Iron Sleek Ground stakes
All of the necessary screws
You will need to provide:
4"x4" x whatever length post you would like (10' pictured).
4 pieces of 2" x 4" lumber cut at 32" long.
Check out our instructions for the Post Kit.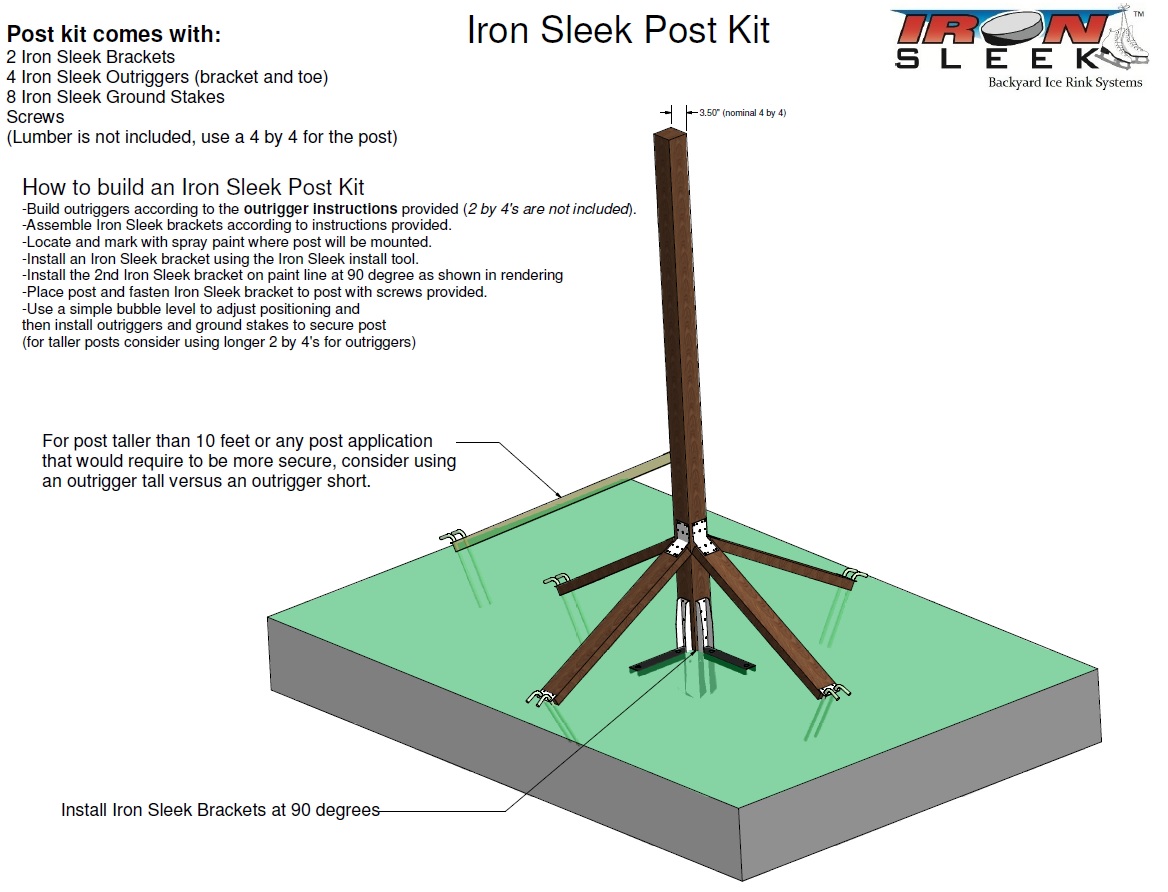 Iron Sleek Post Kit
Product Code: isvp
Availability: In Stock
Tags: Backyard rink light post