Reinforcing Your Ice Rink
Looking for installation instructions for your new Iron Sleek Rink? Look no further! You can find our installation and assembly guides below. All the information you need to streamline the building process is contained in the below PDFs so you can spend less time installing and more time on the ice!
Sleek Assembly Instructions
Download Sleek Installation Instructions
Watch our Sleek Installation Video
The Iron Sleek Flat Steel Straight Brackets are made of carbon steel and provide a strong support for rink boards, holding up to 18 inches of water. Slopes of 14 inches -15 inches can be accommodated with Iron Sleek Rink Brackets supporting the rink boards. These Flat Steel Straight Brackets are easy to install, can be folded up at the end of the season and store neatly in a minimal amount of shelf space. Most importantly, they eliminate the tripping hazard around your rink! The days of watching your skaters, young or old, trip as they exit the rink are over!
Outrigger Assembly Instructions
Download Outrigger Installation Instructions
Watch our Outrigger Installation Video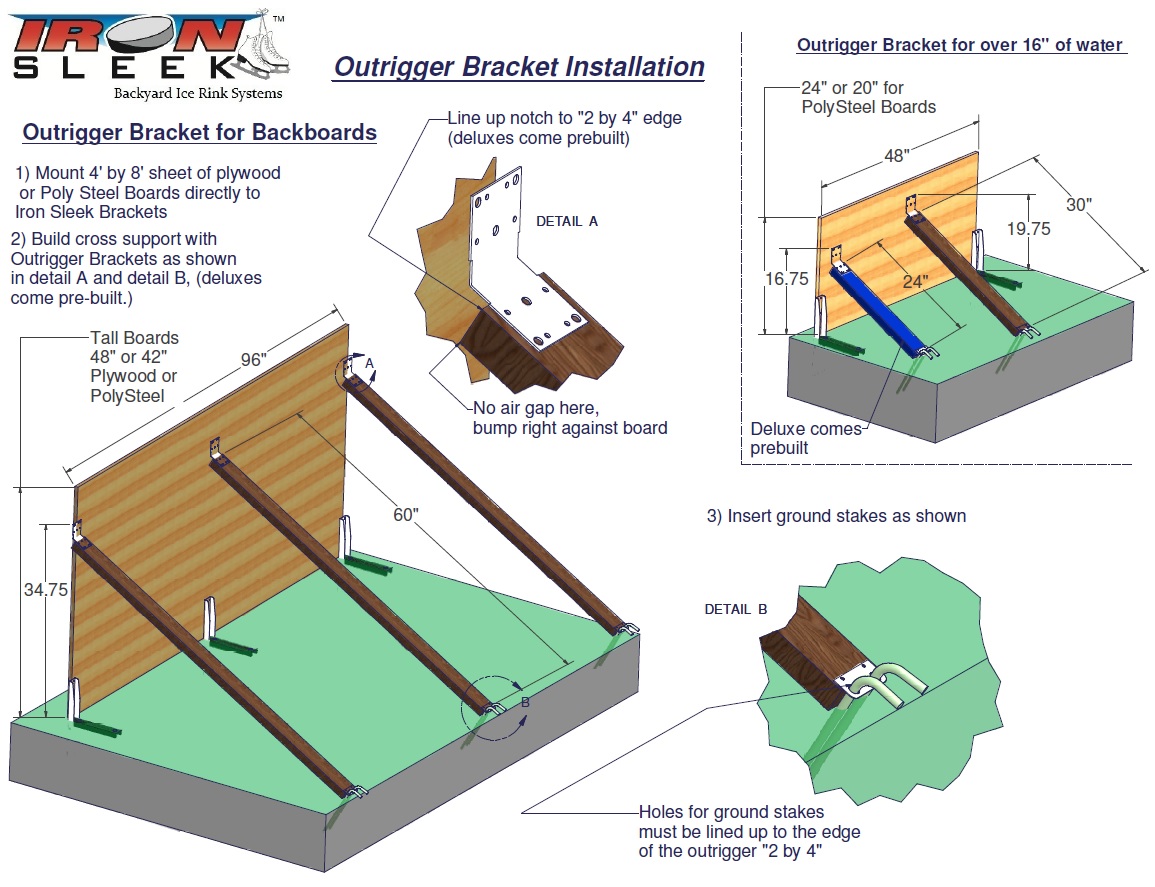 Post Kit Instructions
Download Post Kit Installation Instructions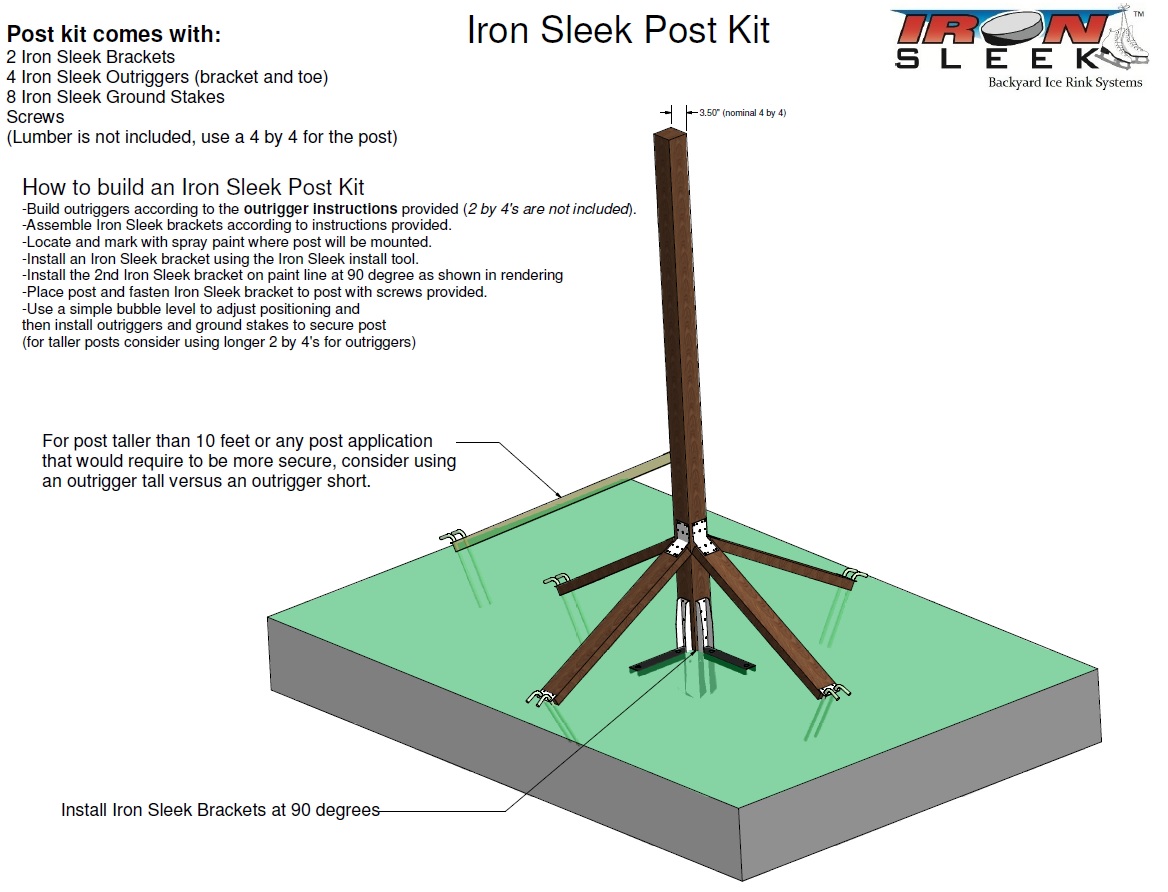 Rink Round Installation Instructions
Download Rink Round Instructions
Watch Rink Round Installation Video