Iron Sleek uniquely offers 3 board types depending on your price point and application--
Poly Steel Boards are our most popular for light commercial and residential applications. They are a fully customizable 4-season durable board. Do what ever you envision! It is best to give us a call to go over your project 877 825 2334. We will provide you a custom design at no cost and provide you with instructions to fit your specific project. For reference pricing, click here.
Poly Steel PLUS are mainly for commercial applications. Get a quick easy quote...click here.
Drop-in-Rink is our no tools system intended for quick set up. This is a quick easy set up system. Virtually anyone can drop in this type of rink!
Sports Courts, Rec Rooms, Basements, Garages, Asphalt, Concrete....Anywhere!!
Boards
Sports Enclosures
Sports Enclosures and Rec Rooms:
Call us today to custom design a rink enclosure to convert and transform your outdoor court, driveway, basement, or even your patio into a floor hockey or roller hockey arena, a soccer, futsal arena or a Hockey Shooting Lane with Poly-Steel Boards, brackets and accessories. You can even add synthetic ice to one our board packages to keep your skating honed in the warmer months, 3/8 for indoors and 1/2 for outdoors. We are a one stop shop for your dream rink. CLICK HERE TO SHOP. We will design it so simple that you can install our hockey boards for sale on your own.
Iron Sleek has the solution to creating an affordable, rigid, and attractive containment system that could also easily be removed or remain as permanent. You can build a backyard rink for summer and winter with plastic artificial ice using our rink boards while you can also build a basement rink or a garage rink with Iron Sleek poly steel boards and our top of the line synthetic ice. For soccer lovers our 20" board is great for futsal.
For parks and recs looking for the HEAVY DUTY, we have our Iron Sleek Poly Steel Plus. Poly Steel plus is an awesome cost effective alternative for heavy duty permanent public boards. Check in with us to learn more.

We will provide you with Iron Sleek components but most importantly, we will help you design your enclosure and can provide you with custom instructions so that you can build it on your own or you can source it out to a local contractor. CLICK HERE TO WATCH VIDEO ON IRON SLEEK POLY STEEL BOARDS.
When winter rounds the corner, if you get the natural cold, we can supply you with an ice rink liner so you can convert your enclosure to a winter wonderland by transforming it into an ice rink.
Court Examples:
Check out these court conversions to roller: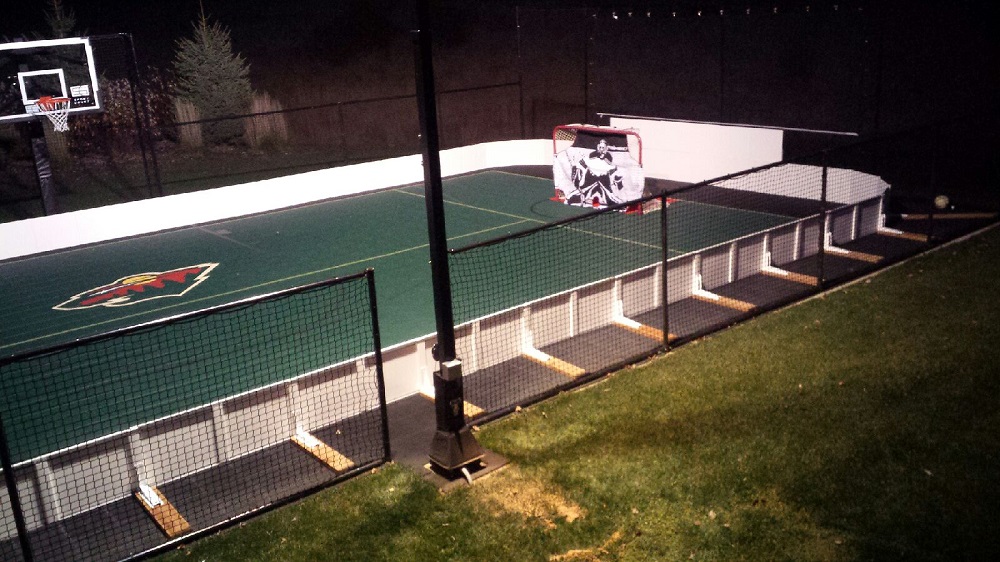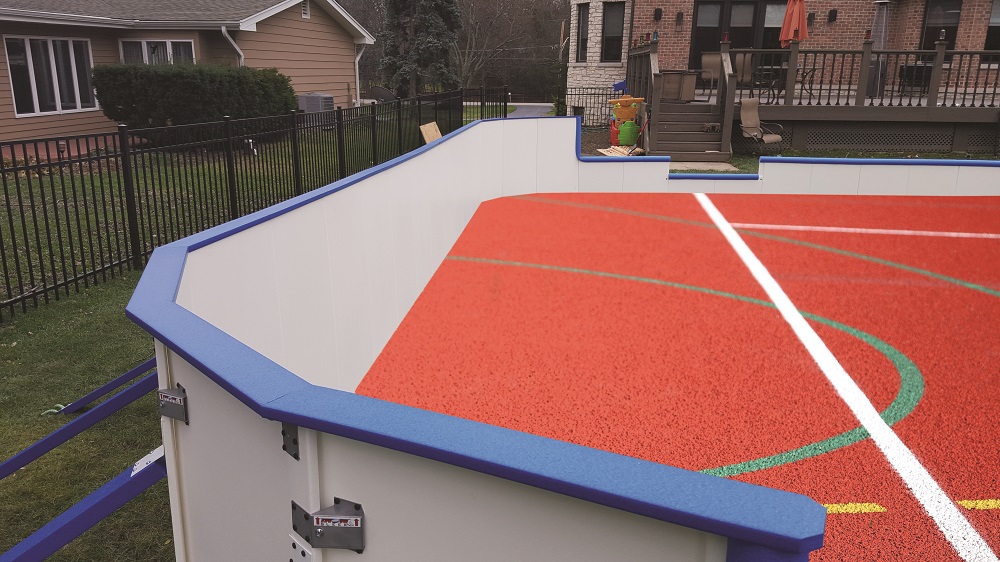 Who thought a driveway could be so much fun!!
Soccer containment too!
Imagine the possibilities for rec rooms in basements, garages, and other rec areas.
Finished Hockey rec room with Synthetic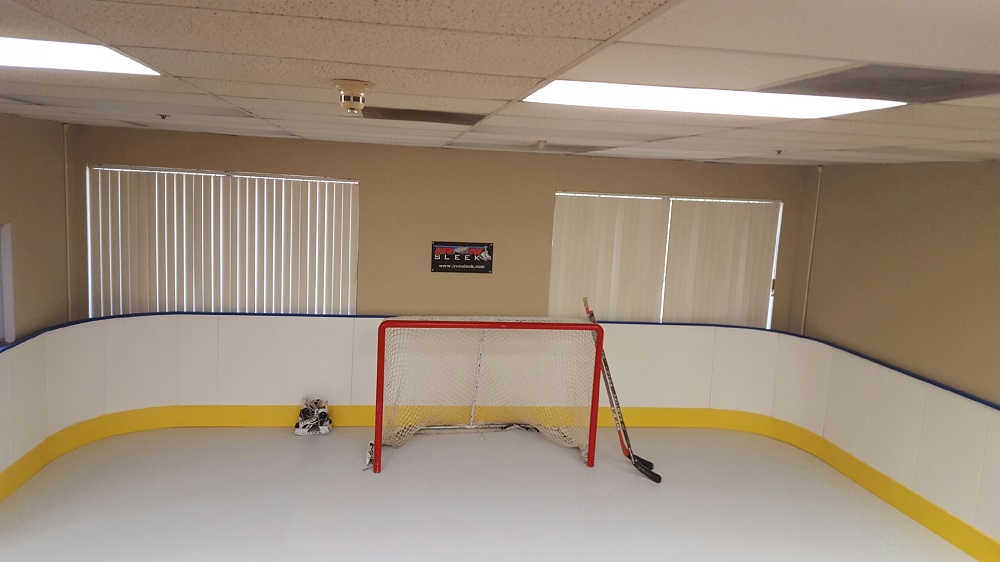 Lets skate!!! Anytime-anywhere!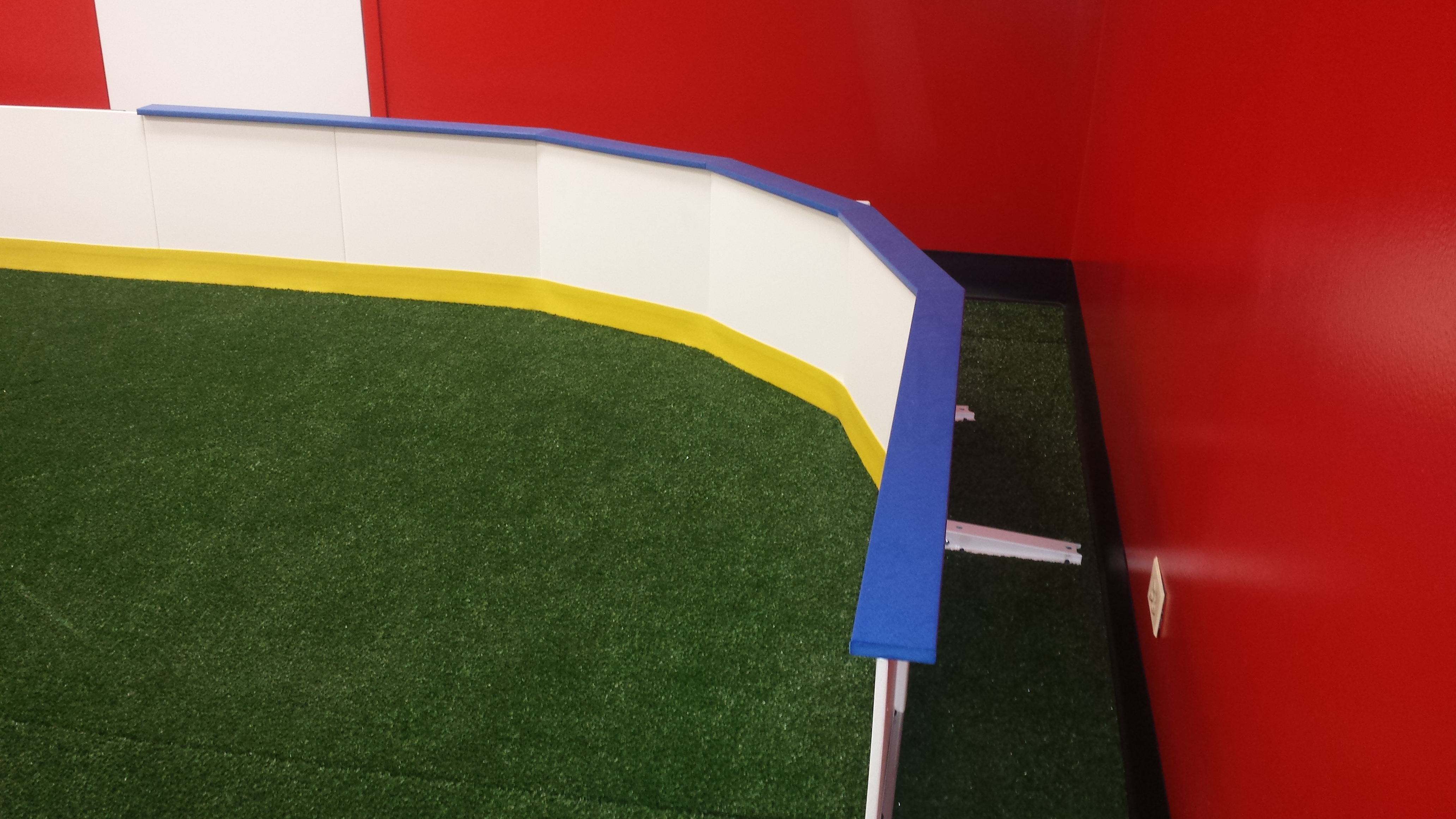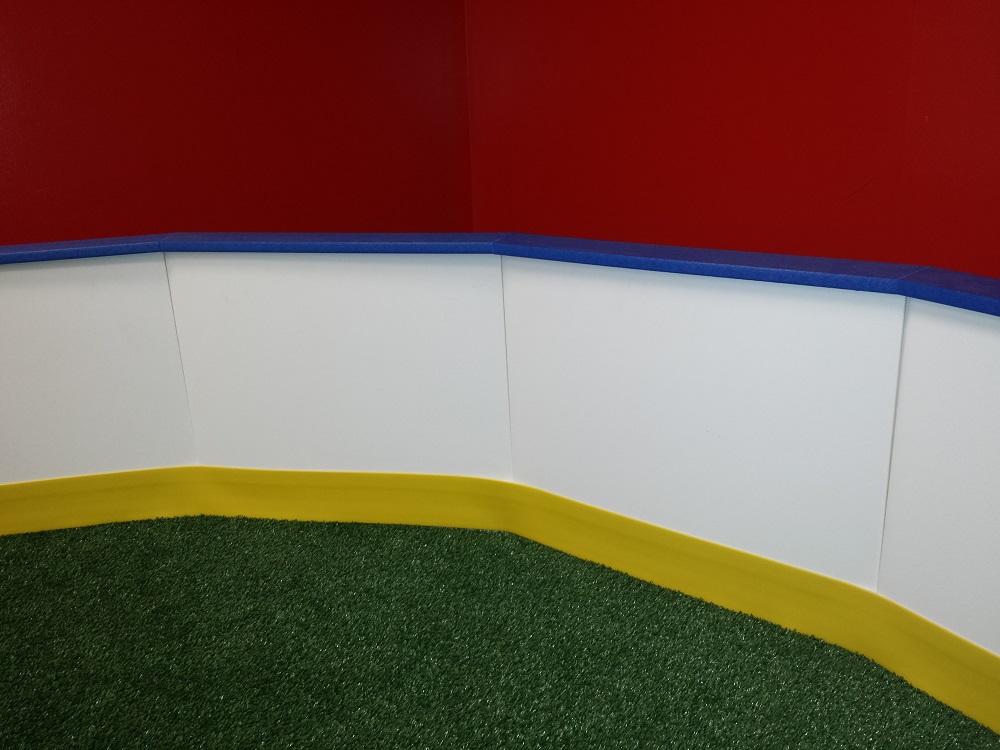 Please call us at 877-825-2334 to discuss your Sports Hockey enclosure. We look forward to helping you transform your play pad to a sporting rink or brainstorming a basement rink, maybe, a rink in your garage.
---
Showing 1 to 18 of 18 (1 Pages)