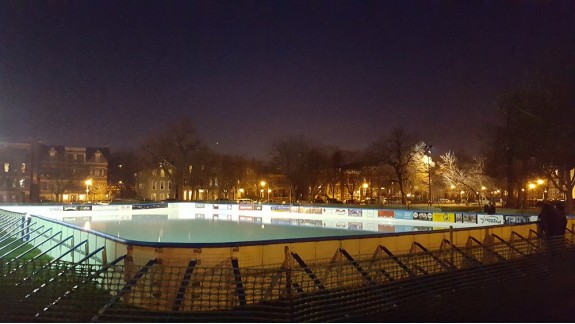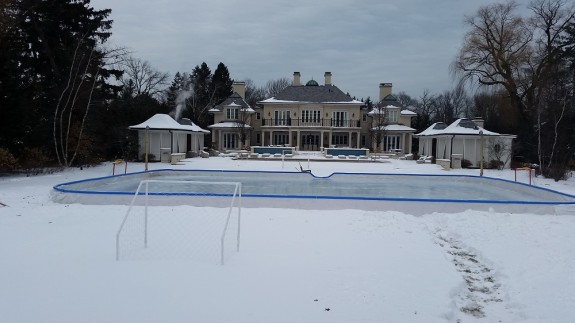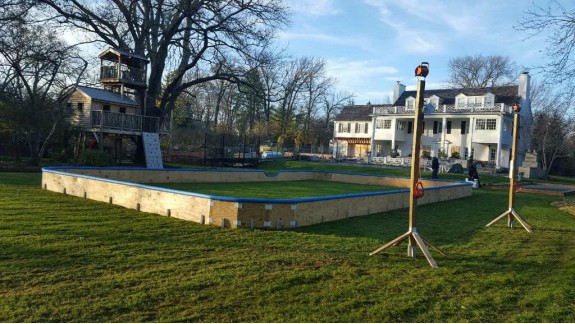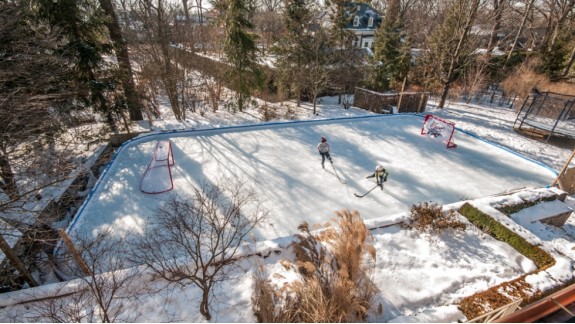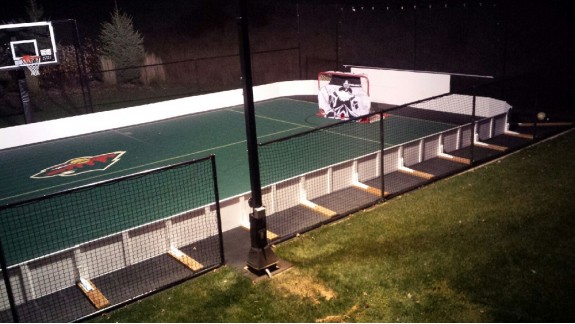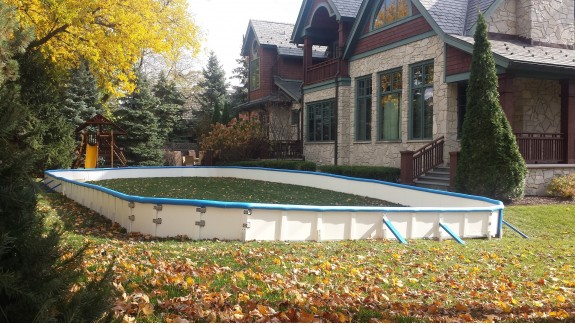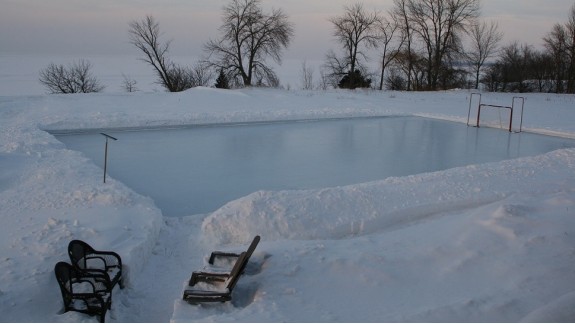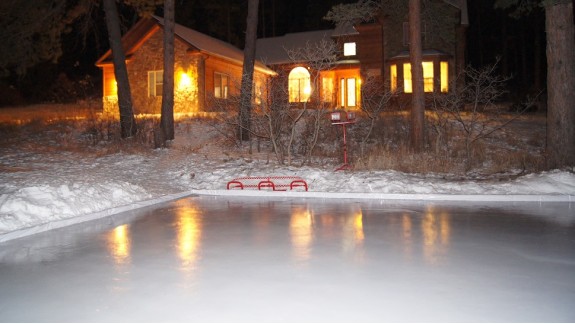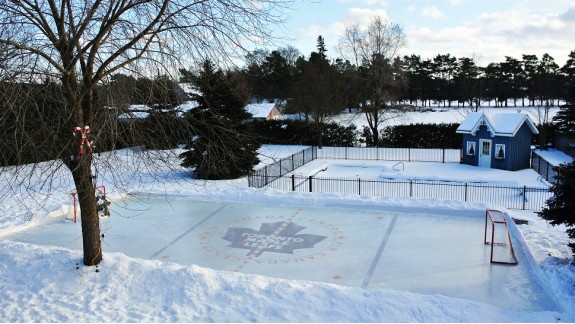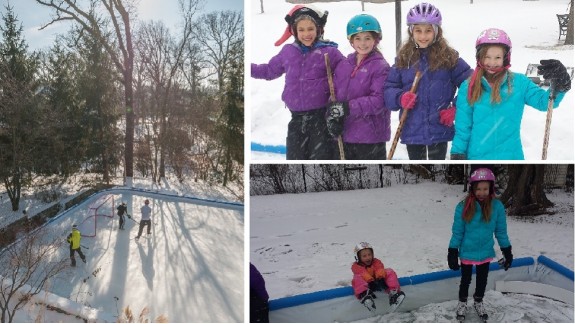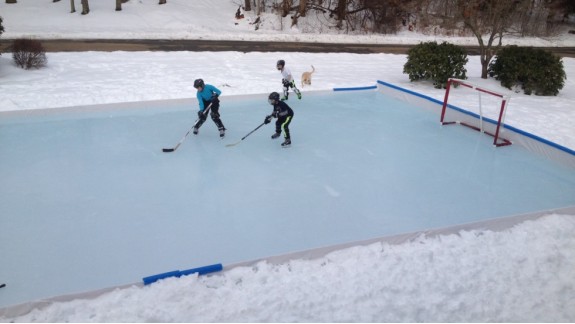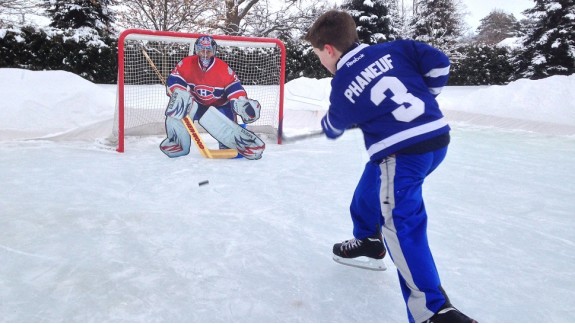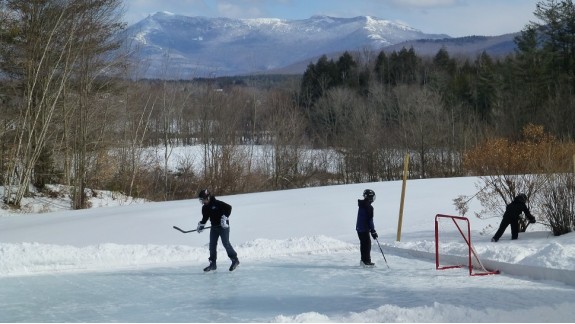 Build your own backyard ice rink with Iron Sleek's engineered outdoor ice rink products. Check out the various ice rink kit sizes we have available to build a simple, residential backyard skating rink. Or, see how you can use our components to build an arena-style backyard hockey rink. Our ice rink liners are top of the line, and our innovative hockey board options will provide you with value you cannot find elsewhere. Highest quality, incredible durability and sleek design for easy storage in the off-season. Check out the links below or give us a call at 877-825-2334. We would love to help with your backyard ice rink plans.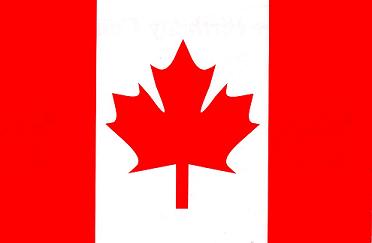 Canadian orders are shipped from our Canadian warehouse in Ontario. No import or duty charges added. Shipping and Sales taxes apply.
"I purchased my Iron Sleek 20 by 46 skating kit online in 2012. The Iron Sleek bracket is key. The system is very, very easy to use. We are going on our 4th year here in 2016. We have better than doubled our rink size since the first year. 32 by 55 is our new size. Thanks for the great products and service."
Dave M.
Highland Park, IL